Description
Presented by: NYC Digital Photography Workshops
Ever feel like you've reached a plateau in your photography and have no idea what to do next to become a better photographer? There's many things you can continue to study but at some point you'll reach that same plateau again. The best thing you can do to become a better photographer is to learn how to "see" better. Learning how to see more - to see better - creates an infinite number of possibilities for capturing the world around us.
Most people go through life on auto-pilot and never truly see what's going on around them, however, photographers are different. We choose to "see" when we are capturing a moment in time, and for that, we have a much greater awareness of our world. Human beings have a never-ending choice of visuals. When we have so much to choose from, how can we ever see what makes a good picture?
This seminar will expand your world of possibilities by helping you understand how we see, how we can override our natural tendencies to ignore things and how to train ourselves to see more about something you may pass by every day and never really think twice about it being a stunning photographic opportunity.
In this workshop, you will learn:
· How your brain works against you and how to override it;
· Learn to notice the nuances;
· Distinctions in seeing;
· The advantage of awareness;
· Be more creative (at will!); and
· The one question that will have you taking better pictures.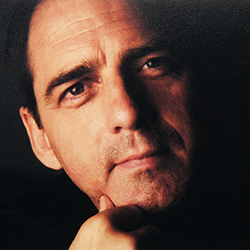 About the Instructor:
Ron Jautz is a professional corporate and editorial shooter with over 30 years experience. He specializes in photographing people and travels extensively for clients such as Pfizer, Bank of New York, Time Warner, Inc., Walgreens, Canon USA, Seton Hall University, Duke University, Forbes Magazine and Conde Nast. Over the years Ron has photographed presidents and prime ministers, members of Congress and supreme court justices, celebrities, athletes and CEOs. In addition to his commercial work, Ron also shoots fine art, having shown work in Galleries up and down the east coast. Ron now serves as the Co-Chairman of the New York Chapter of the American Photographic Artists (APANY - www.apany.com) To learn more about Ron and his work, please visit his website at www.jautzphoto.com.