Description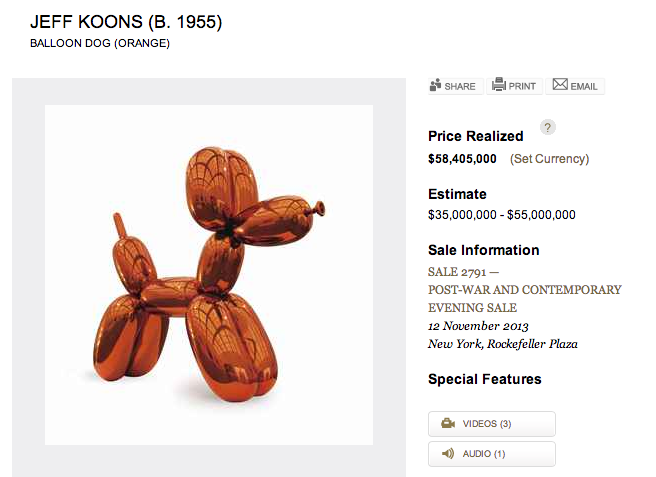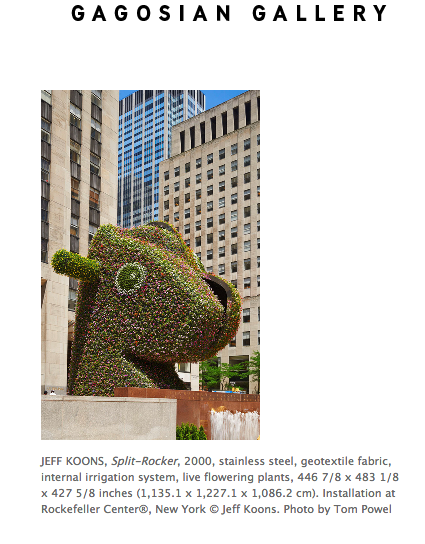 "Jeff Koons is widely regarded as one of the most important, influential, popular, and controversial artists of the postwar era." Indeed, if nothing else his larger than life works sell for millions of dollars at auction, he is represented by the best known art gallery in the world -- Gagosian, and he partners with popular brands like H&M on product development.
Center for Art Law invites you to experience Koons in a different context. His first retrospective at the soon-to-be-vacated Marcel Building of the Whitney Museum is not complete without a look back at the dents Koons has left on the legal landscape. He, almost singlehandedly, altered the discourse on the subject of fair use in appropriation art. If and when Koons' popularity among the who's who among the collectors dims, his imprimatur on the copyright law will remain indelible in the legal precedent.

There are about 150 objects on display at the Whitney. How many of them were or could have been subject to litigation? The exhibit closes soon, so do not miss this unique opportunity to see Koons' works in a copyright law light and live. After all, as he tested the boundaries between advanced art and mass culture, he sailed under the flag of piracy, he weathered the fair use storms, and he emerged in the transformative waters, having engaged in "aesthetic terrorism."
* * *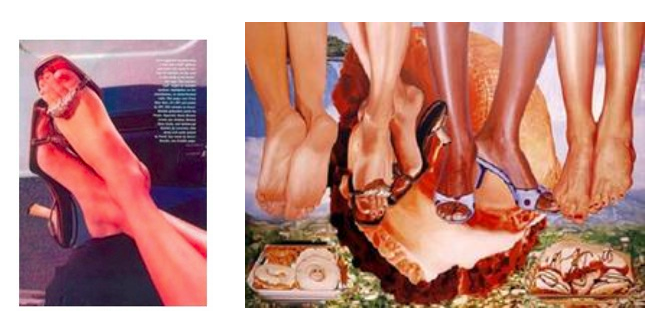 Finally, remember: "This exhibition [is] the artist's first major museum presentation in New York, and the first to fill nearly the entirety of the Whitney's Marcel Breuer building with a single artist's work. It will also be the final exhibition to take place there before the Museum opens its new building (http://whitney.org/Future) in the Meatpacking District in 2015." Sometime in the early 1990s, Koons declared that in the 20th century "there was Picasso and Duchamp... I'm taking us out of the twentieth century." Destination? May be to the slaughter.