Description
Health & Wellness Retreat: Yoga, Meditation & Mindfulness
Need a break from the daily grind? Do you want to release trapped emotions, deepen your practice and become more in tune with your true self? Do you want the tools to reach your highest potential? Look no further, book your retreat today. Come flow with me in various ways: yoga, meditation, nourishing foods, essential oils, healing teas, release the past, clear out the old and fill up your toolbox with new ways to reach your highest potential.
This is an opportunity to deepen your practice through self-reflection, to take a vacation in Sedona, Arizona with plenty of ways to unplug and reconnect to your true self.
What: Health & Wellness Retreat: Yoga, Meditation & Mindfulness
When: 2020: Saturday, April 4th to Friday, April 10th
Where: Sedona, Arizona, USA
RSVP to lock in your spot! Pay via Eventbrite, Venmo or Zelle.
Have additional questions? Email Danielle to request the official booking form: DanielleBlends@gmail.com or info@danielleblends.com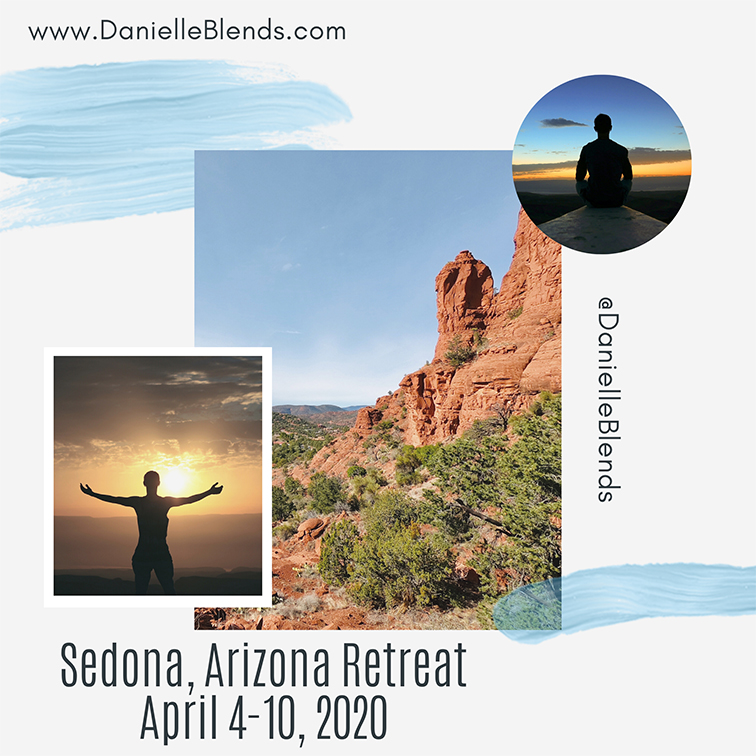 What's included?
Daily morning meditation session
Daily yoga session
Daily evening meditation session
Food demonstrations and healthy recipes
Mindfulness Practices
Yoga Nidra Session
Yoga on the Red Rocks
Mind/Body Balancing Workshop
Chakras/Energy Centers Workshop
Releasing Past Emotions Workshop
Personalized Positive Affirmations Workshop
Manifestation Workshop
Nourishing meals; 3 Main Meals per day plus Snacks
Hiking trip to each of the Vortexes
Visit to Crystal Shop
Some extra activities may be added.
Cost?
$2,000 per person for a SHARED ROOM. Private rooms have been fully booked.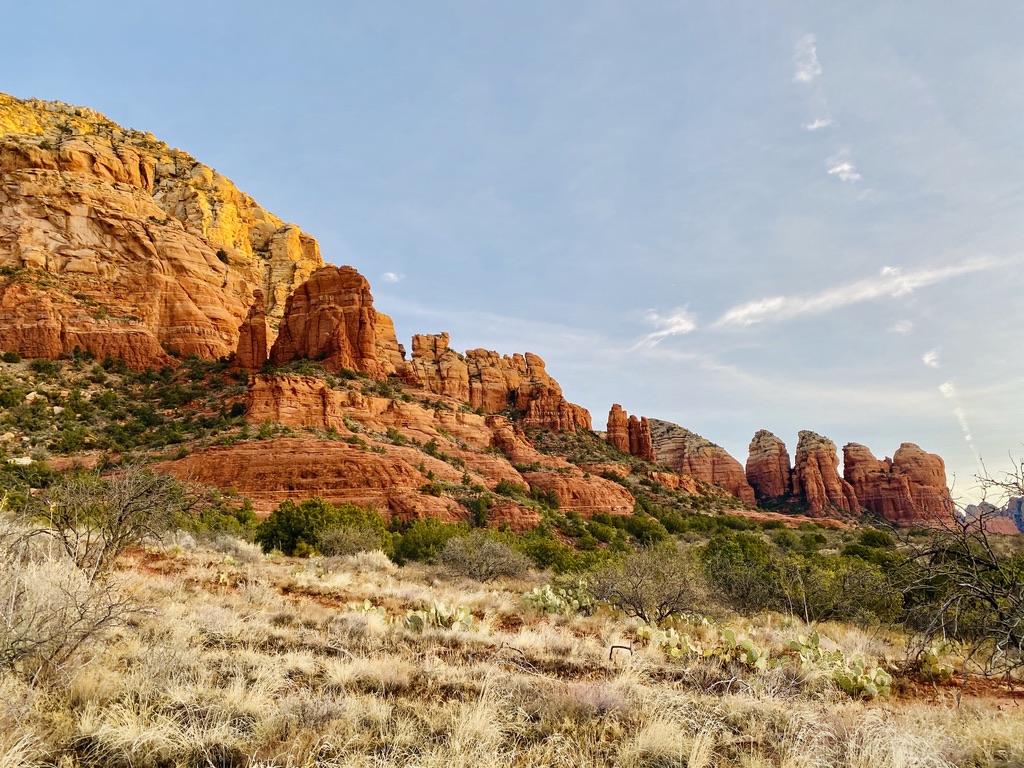 Sample Itinerary:
*times may vary per day depending on location and group excursions*
7:30am Meditation & Yoga Class
9:30am Breakfast
11am Daily Workshop
12:30pm Lunch
1pm Optional Daily Excursion or Relaxation
5pm Dinner
6:30pm Restorative/Meditation Class
8pm Tea & Discussion
Excursions/Extras:
Add on activities: A sign up sheet will be provided when officially signing up for the retreat.
• Sound Bath
• Reflexology
• Massage
How to get to the retreat house:
Fly to Phoenix, Arizona Airport (PHX) and rent a car to drive to the Sedona retreat house. This option is about 2 hours to drive one way and an estimated 120 miles.
or
Fly to Flagstaff, Arizona Airport (FLG) and rent a car or get Uber or Lyft service to the Sedona retreat house. This option is about 50 min drive one way and an estimated 28 miles.
Directions to the retreat house will be provided upon booking.
Book your dream retreat today!
Unplug from the daily grind.
Reconnect to your true self in nature.
Meet new friends.
Come to this rejuvenating retreat!
For more details go to www.DanielleBlends.com.