Sedex RA Retraining Session 14th December 2011 14.00-16.00 GMT

Wednesday, 14 December 2011 from 14:00 to 16:00 (GMT)
Event Details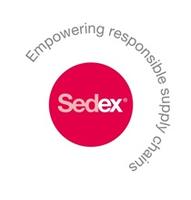 Title: Sedex RA Retraining Session
Date: December 14, 2011
Time: 2:00 pm, GMT Time (London, GMT)
To access the Webinar please follow the next steps (1-6):
1. Join the event via Webex by clicking https://sedex-events.webex.com/sedex-events/onstage/g.php?t=a&d=950823550

2. Event number: 950 823 550

3. Event password: London2011

4. Then, Call-in toll-free number (UK): 0800-051-3810 or Call-in toll number (UK): +44-20-310-64804


Alternatively, you can dial your local numbers : https://sedex-events.webex.com/sedex-events/globalcallin.php?serviceType=EC&ED=244012&tollFree=1


Toll-free dialing restrictions: http://www.webex.com/pdf/tollfree_restrictions.pdf


5. Access code: 950 823 550

6. Finally, you should be ready to participate on the webinar.
We strongly recommend that you download the WebEx application 15 minutes before the webinar.
If you are a MAC User:
Please note that Mac 10.4 OS is not supported. If you are on Mac 10.5 or 10.6, you should be able to join the meeting. If you are not, please manually install the Meeting Manager through the following steps:
1. Visit your WebEx website
2. Click "Meeting Center" button
3. Expand Support on the left navigation bar
4. Click Downloads link
5. From the appearing website, you can download and install the Meeting Manager Installer software corresponding to your operating system.
Do you have questions about Sedex RA Retraining Session 14th December 2011 14.00-16.00 GMT?
Contact SEDEX