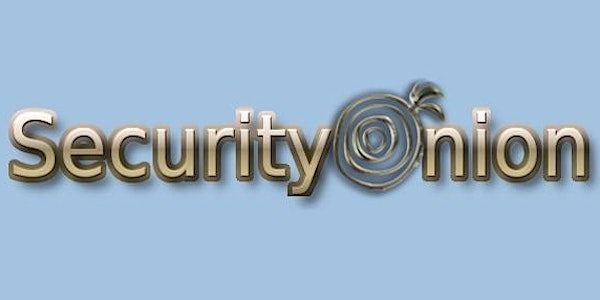 Security Onion Conference (SOC) 2019
When and where
Location
Georgia Cyber Center Hull-McKnight Building, Plug 'n' Play Room (Auditorium) 100 Grace Hopper Lane Augusta, GA 30901
Refund Policy
Refunds up to 7 days before event
Eventbrite's fee is nonrefundable.
Description
What is Security Onion?
Security Onion is a Linux distro for intrusion detection, network security monitoring, and log management. It's based on Ubuntu and contains Snort, Suricata, Bro, Sguil, Squert, NetworkMiner, Elastic Stack and many other security tools. The easy-to-use Setup wizard allows you to build an army of distributed sensors for your enterprise in minutes!
For more about Security Onion, please see:
https://securityonion.net

Why should I attend the Security Onion Conference?
We will have several prominent members of the community giving talks about tools and techniques (see full speaker lineup below). This is your chance to meet with other members of the community, talk about what works and what doesn't, and take your skills to the next level.
Reserve your seat today! Registration opened July 18 at Noon Eastern Time.

Please note that NO tickets will be sold at the door. All attendees must pre-purchase their tickets.
Through September 23, registered attendees of the Security Onion Conference received a discount code redeemable for a free ticket to BSidesAugusta, another great conference in Augusta, GA, on October 5, 2019.

For more about the Security Onion Conference, please see the Conference page on our wiki:
https://securityonion.net/conference

Where is the conference being held?
This year's conference is being held at the new Georgia Cyber Center, which opened in July, 2018.
The address is:
Hull-McKnight Building
Plug 'n' Play Room (Auditorium)
100 Grace Hopper Lane
Augusta, Georgia
Google Maps of Georgia Cyber Center: https://goo.gl/maps/tvtuC2myTMM2
Park in the adjacent parking deck. Parking at that deck (and only that deck) is free for attendees. Attendees will be provided one validated parking pass for that deck.
Is there a preferred hotel?
The following hotels are offering a special rate for conference and training attendees for the nights of September 29 through October 5:
The Augusta Marriott at the Convention Center - Special rate expired September 13; however, rooms may still be available at our special discounted rate. Send an e-mail to marriott@bsidesaugusta.org to check availability of the special rate for your dates. Ensure to mention the following in your e-mail: Security Onion Conference or BSidesAugusta, your check-in/out dates, name on the reservation, e-mail address for the confirmation e-mail, and Marriott Rewards Number (if you have one).
Hyatt House Augusta / Downtown - Special rate expired September 15. Click here to book this hotel. You can also try calling this hotel to get the discounted rate. Simply mention Security Onion Conference or BSidesAugusta.
What if I'm attending training or the Malware Traffic Analysis workshop associated with BSidesAugusta?
All BSidesAugusta trainings, including the MTA Workshop, include admission to Security Onion Conference. If you registered for any BSidesAugusta trainings, watch your e-mail for more details.
Speaker Lineup (Subject to change)
See https://securityonion.net/conference for the latest detailed schedule.
Wes Lambert
Augmenting the Onion: Facilitating Enhanced Detection and Response with Open Source Tools

Chris Sanders and Stef Rand
Creativity, Intelligence, and Security Analyst Thinking Modes

Josh Brower
Constructing Your Playbook within Security Onion
Wylie Bayes
Building a Detection Lab with SecurityOnion

Bryant Treacle
Finding traffic anomalies using SSL certificates

Benjamin Klimkowski and Sean Eyre
Peeling Back the Layers: Using Security Onion to See Adversary Activity through All Phases of the Kill Chain

Doug Burks
State of the Onion
Light Breakfast (Subject to change)
Chick-fil-A
Chicken Biscuit
Sausage Biscuit
Buttered Biscuit
Fruit
Lemonade
Orange Juice

Lunch Menu (Subject to change)
Shane's Rib Shack
Chopped Pork and Chopped Chicken
Baked Beans
Green Beans
Peach Cobbler or Banana Pudding
Sweet/Unsweet Tea

What is the registration deadline?
The last day to register for a General Admission ticket is Friday, September 27.
Please note that NO tickets will be sold at the door. All attendees must pre-purchase their tickets.

What's the refund policy?
You may log into your Eventbrite account and request a refund up until the last day of general ticket sales (September 27). Please use the "Request a Refund" button as shown here:
https://www.eventbrite.com/support/articles/en_US/How_To/can-i-get-a-refund?lg=en_US


Is there a discount for students or employees of non-profits?
Yes, please contact us using the "Contact Security Onion Solutions LLC" link below, provide the details of your situation, and request the appropriate discount code.

Can I use multiple discount codes?
Sorry, discounts cannot be combined.

Special thanks to our sponsors!

Interested in sponsoring? Contact us!
DIAMOND SPONSORS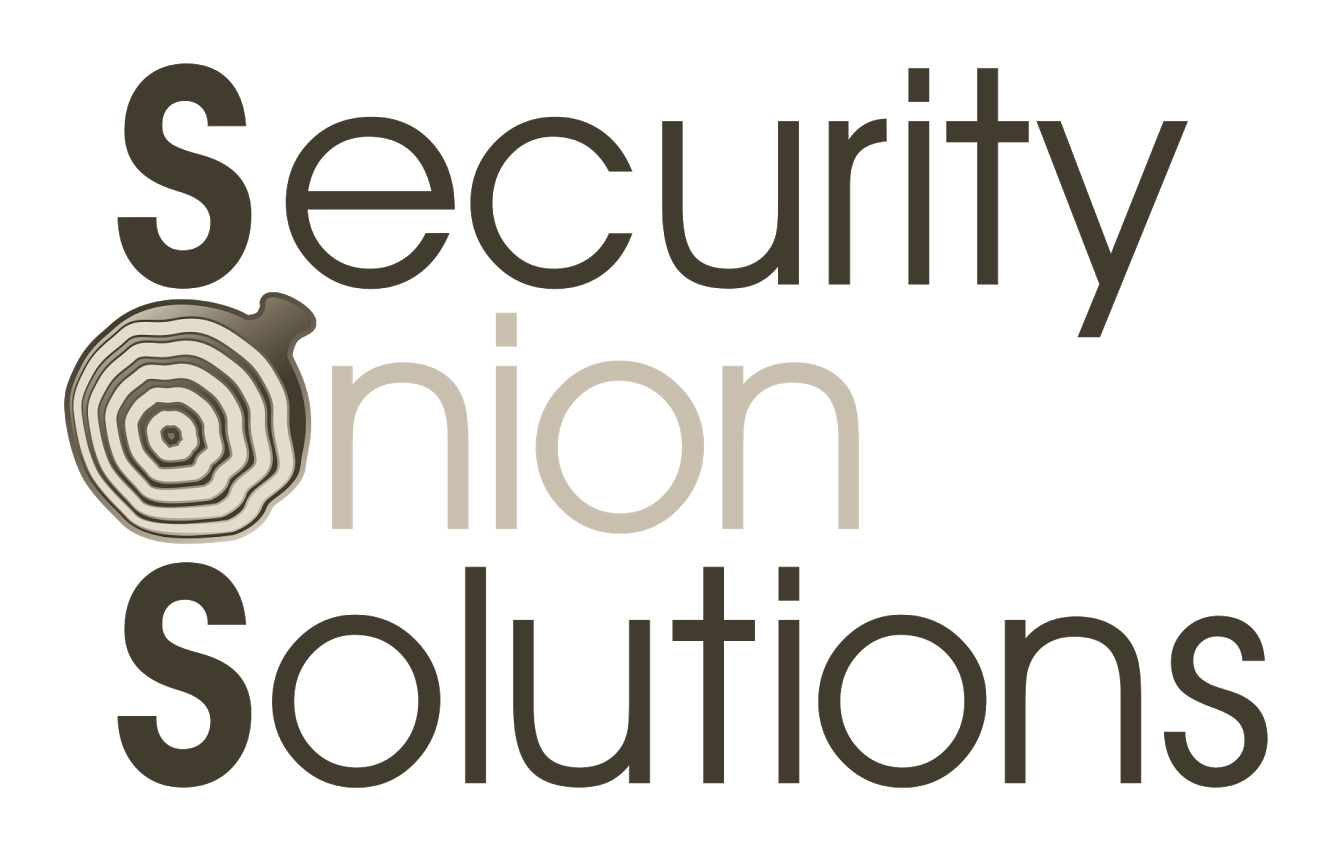 BREAKFAST SPONSOR
LUNCH SPONSOR
IN-KIND SPONSORS