Location
Savannah Rapids Pavilion
3300 Evans to Locks Rd
Augusta, GA 30907
Description
What is Security Onion?
Security Onion is a Linux distro for intrusion detection, network security monitoring, and log management. It's based on Ubuntu and contains Snort, Suricata, Bro, Sguil, Squert, Snorby, ELSA, Xplico, NetworkMiner, and many other security tools. The easy-to-use Setup wizard allows you to build an army of distributed sensors for your enterprise in minutes!
For more about Security Onion, please see:
http://securityonion.net
Why should I attend the Security Onion Conference?
We are very excited to have Richard Bejtlich (@taosecurity) as our Keynote Speaker! We will also have several other prominent members of the community giving talks about tools and techniques (see full speaker lineup below). This is your chance to meet with other members of the community, talk about what works and what doesn't, and take your skills to the next level. We'll also be giving away a Dual-Comm tap, copies of "The Practice of Network Security Monitoring" and "Applied Network Security Monitoring", and a few Raspberry Pi units! Please keep in mind that seating is limited, so reserve your seat today!
Schedule
7:30 AM - Check-in begins (please bring your Eventbrite ticket)
7:45 AM - Light breakfast (muffins, bagels and cream cheese, coffee)
8:00 AM - Doug Burks - Welcome
8:15 AM - Richard Bejtlich - Keynote Speech
9:15 AM - Dustin Webber - Why I Built Snorby and the Future of Security Interfaces
10:00 AM - Paul Halliday - SQUERT – An Open Source Web Interface for Network Security Monitoring (NSM) Data
10:45 AM - Martin Holste - ELSA
11:30 AM - Mike Reeves - Scaling Security Onion to the Enterprise
12:15 PM - Lunch - provided - see menu below
1:15 PM - Josh Brower - The Security Onion Cloud Client
2:00 PM - Chris Sanders and Jason Smith - Using Flow Data Effectively
2:45 PM - Ben Knowles - Learn Analysis and Forensics for Free** with Security Onion
3:30 PM - Josh Marpet, Tim Krabec, Billy Boatright - Custodiet MSSP Framework
4:15 PM - Scott Runnels - Contributing to Security Onion
5:00 PM - Doug Burks - State of the Onion, Q&A, Closing Remarks
Speakers are encouraged to provide links to their presentations.
The next day (Saturday 9/13) is BSides Augusta, so you may want to register and stay for that as well.

What's on the lunch menu?
Shane's Rib Shack
Chopped Pork and Chopped Chicken
Baked Beans
Green Beans
Peach Cobbler or Banana Pudding
Sweet/unsweet tea

What is the registration deadline?
The last day to register for the conference is Friday, September 5.
What's the refund policy?
You may log into your Eventbrite account and request a refund up until the last day of ticket sales (September 5). Please use the "Request a Refund" button as shown here:
http://www.eventbrite.com/t/how_to_request_refund
Where is the conference being held?
Savannah Rapids Pavilion
3300 Evans to Locks Rd
Augusta, GA 30907
Is there a recommended hotel?
We have a room block at the following hotel:
Holiday Inn Express
1073 Stevens Creek Rd
Augusta, Georgia, 30907
To make reservations, you can call the hotel at 706-396-3000 and say, "I need to make reservations for the Security Onion Conference" and give your check-in date. You can also click here to make the reservation online. All reservations must be made by the cut-off date of 08/28/2014. Any reservation request made after this date is subject to availability.
Is there a discount for students or employees of non-profits?
Yes, please contact us using the "Contact Security Onion Solutions LLC" link below, provide the details of your situation, and request the appropriate discount code.


Can I use multiple discount codes?
Sorry, discounts cannot be combined.
Special thanks to our sponsors!
DIAMOND SPONSORS
Contact us if interested!
GOLD SPONSORS
Contact us if interested!
SILVER SPONSORS
Dualcomm
BRONZE SPONSORS
Contact us if interested!
BASIC SUPPORT
Blue Flag Security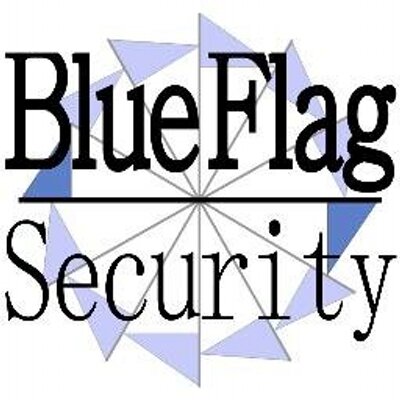 IN-KIND SPONSORS
No Starch Press
Rural Technology Fund
Syngress Publishing