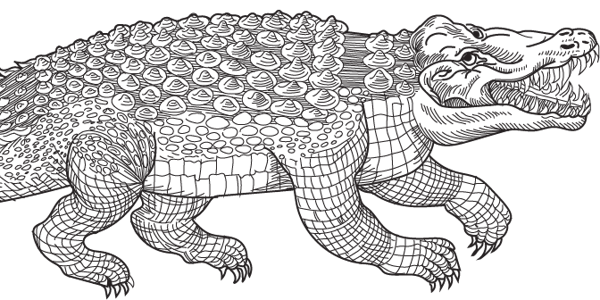 Security BSides Orlando 2022
Security BSides Orlando 2022: Unprecedented Times | Central Florida Cybersecurity Conference
When and where
Location
Full Sail University 141 University Park Drive Winter Park, FL 32792
About this event
Hear ye, Hear ye!
It is by royal chomplamation, their Royal Chompness, Lil' Chompy, Biter of the Realm, Sovereign Leader of the Swamp, and 2017 All-State Alligator Wrestling Champion decrees that BSides Orlando will be held on November Eighteenth and Nineteenth, in the year of our reptile 2022.
Herby Proclaimed - ud/FS (Unduly Deep; Forgone Study):
November 18 - 19, 2022
Virtual and onsite attendance at Full Sail University
Workshops, Friday November 18
Conference, Saturday November 19
Tickets on sale now!
Workshops: Coming Soon
Speakers & Villages: TBA early October
Volunteering: Open!
Anyone that bought a ticket prior to the change will have an equivalent attendee or OTG ticket to the live conference. Virtual-only attendees do not need to purchase a ticket, please join our Discord to watch the tracks virtually. We understand that not everyone can attend on the new dates, so please reach out to registration@bsidesorlando.org or via the Eventbrite refund system to get a refund if you have purchased a ticket prior to 06/05/2022.
To prepare for the in-person conference please read the COVID-19 guidelines on our website:
https://bsidesorlando.org/covid/
Masks will be required at all times in the indoor conference spaces, except when eating or drinking. If you already purchased a ticket and this affects your decision to come to the conference, please email registration@bsidesorlando.org for a refund.
BSides Orlando is hosting this grand tournament on November 19th, 2022, commemorating these Unprecedented Times*! Prepare for the tournament with rigorous training (workshops) presented by notable and wise oracles planned on November 18th, 2022.
Security champions, mysterious visionaries, distinguished academics, generous patrons, and boisterous spectators will assemble for a magnificent festival of daring quests and delightful spectacles.
Experience these Unprecedented Times like never before:
Cheer your Champions on to victory as they solve heart-pounding challenges!
Learn new techniques to protect your kingdom's crown jewels!
Lend your skills and give aid to Champions during their extraordinary pursuits!
Will you answer Lil' Chompy's call?
*Which is not to be confused with the trademarked dinner show Medieval Times in which entertainers joust and sword fight while, at the same time, sweaty Orlando tourists and overly excited children on school field trips eat a quarter chicken without silverware. Lil' Chompy loves a quarter chicken and cornbread, but Chompy's lawyers assure him trademark infringement can be "problematic."
FAQ
Where is the physical event?
The physical part of the conference will be hosted at Full Sail Live and associated venues. Additional info will be posted here and at the conference as rooms are finalized.
What are you COVID-19 guidelines?
Please read the full guidelines on our website:
https://bsidesorlando.org/covid/
Masks will be required at all times in the indoor conference spaces, except when eating or drinking.
We strongly suggest everyone wear disposable N95, KN95, or KF94 respirators and use a fresh mask at least once a day. We understand that there is no local mandate regarding masks, but as a private event we have decided to take this step to reduce the risk of spreading illness. Violating the masking policy will be considered a violation of the code of conduct.
What is this "Discord" you speak of?
It's a digital streaming, VoIP, Instant Messaging, and content distribution platform that was the best fit platform for what we wanted to accomplish this year. You can get on our server by downloading the Discord client, web platform is also available but not recommended for participation.
Fore more information visit https://discord.com
How do I join the BSides Orlando Discord server?
Please create your account on https://discord.com prior to clicking the server link for B-Sides Orlando below. We've noticed that some people are experiencing issues in Discord registration process when trying to join the server without creating an account first.
If you don't have Discord, and have never joined a server before the process is summarized in the video below:
https://drive.google.com/file/d/1vHQQ1AtAsPsjm42O3l0Gkeg_w3t5AoGD/view
Please use the following link to join B-Sides Orlando Discord server: https://discord.gg/fqjRQQr. You may notice that you only see a few channels right now, please excuse us while we are building out the rest of the server and be assured this isn't even our final form.
What is "Your Discord ID"?
Your Discord ID is an 18-digit number for example: 233445566778899002. To get your Discord ID, please join our discord. You will be greeted in direct messages (look for a notification in the top left of Discord UI) by our YAG bot with your Discord ID messaged directly to you along other verification requirements to confirm you are human.
If you are already familiar with Discord you can copy your ID with developer mode enabled or type in \@ followed by your full username to get your ID like so \@username#discriminator . Just get rid of the <@ and > before adding the information to your registration.
Example: \@MrMuppet#5541
Message will show up in Discord channel as: <@233445566778899002>
Help, I can't see what YAGPDB.xyz is messaging me!
To verify your humanity we need to make sure YAG bot can send you a CAPTCHA, you will be able to see the CAPTCHA only if you have the "Show website preview from links pasted into chat" option enabled under App Settings -> Text & Images in Discord.
How can I contact BSides Orlando with any questions?
Email registration@bsidesorlando.org with any questions.
What's the refund policy?
Any paid tickets including BSides Orlando OTG tickets and workshop tickets are non-refundable. 
Can I update my registration information?
You can update your registration information through your Eventbrite account. 
Is there SWAG?
Due to global supply chain issues, we cannot guarantee SWAG for all. We will make a reasonable attempt to provide SWAG with the human and OTG tickets though there may be differences on what is available to onsite and virtual attendees. Student tickets DO NOT come with SWAG, however feel free to ask about extras at the end of the conference.
Are there any discounts?
BSides Orlando 2022 attendance price is reduced if you're a veteran or unemployed. If you're unemployed, please reach out to registration@bsidesorlando.org, and we can send you a unique code for a free ticket.
If you are a veteran, use the code below below to discount a human ticket by $20, this applies to both regular attendee and Order of the Toothy Grin (OTG) tickets.
For a $20 dollar discount use the code: BSI@DES-VET-2022-P20
A note about workshops, once announced, reach out to info@bsidesorlando.org as soon as possible if there is one you would like to attend but the price makes it out of reach for you currently and we will figure something out.
How can I find out more information about sponsoring BSides Orlando 2022?
More information about our sponsorship opportunities please email sponsor@bsidesorlando.org. 
Where can I read the BSides Orlando Code of Conduct?
The BSides Orlando Code of Conduct is available on our website at https://bsidesorlando.org/coc. Every attendee is expected to follow the Code of Conduct regardless of the conference format or location.