Description
It's back for the 3rd year in a row! A local information security conference built on some of the best talent the industry has to offer. Get a taste of the big conferences in a more intimate setting with a few hundred of the people that matter most.
The details: http://bit.ly/BSidesDE
Tell your colleagues on LinkedIn: http://linkd.in/LoIs71
Present schedule of talks (check back for changes): http://bit.ly/BDE2012Schedule
Call for sponsorship and donations is open!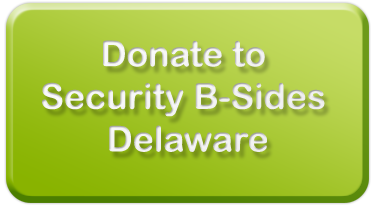 Shirt pre-orders also accepted: http://bit.ly/BSidesDE2012Donate
Security BSides Delaware would not be possible without these awesome companies: