Description

Your database servers are insecure, and you know it. Unfortunately, so does the person upstairs who just wants to take a peek. That executive who wants a copy of the database to build some reports on the plane knows it. So does the call center rep who's trying to provide great service to the customer on the phone. And the hacker who's attacking your website? Yeah, they know it, too. We can no longer rely solely on the same old security practices to protect our data. We need to secure the data at its source.

In this full-day course, Microsoft MVP Ed Leighton-Dick will lead participants in a tour of security for the Microsoft data platform, particularly SQL Server. The complex security needs of SQL Server itself will be presented as a series of layers to give participants a framework for planning and implementation after the completion of the course. A significant portion of this discussion will focus on ensuring that all participants, regardless of past experience, gain a common, thorough understanding of the critical authentication and authorization structures of the data platform. Security of other pieces of the Microsoft data platform will also be covered. By the end of the day, participants will gain familiarity with tools and techniques they can use to protect their systems from common threats.

Intended Audience
This course is intended for database administrators and others responsible for maintaining the security of database systems.

Course Topics
Topics to be addressed in this course include the following:

Authentication and authorization structures
Separation of duties
Securing server-to-server communications
Encryption
Cloud security
Common threats
Defenses
Monitoring and auditing the security infrastructure
New security features included in SQL Server 2016

Course Objectives
Upon completion of this course, attendees will understand:

Current threats to their SQL Server environment
How to implement SQL Server's built-in security features to defend against threats
How to monitor the security framework they have implemented

Prerequisites
Attendees with the following experiences will benefit the most from this course:

1-3 years of experience administering SQL Server databases in some capacity
A copy of the reference slides and demonstrations will be provided to attendees for reference and experimentation in their environments.

---
About the instructor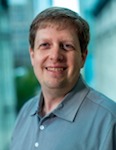 Ed Leighton-Dick is a Microsoft Data Platform MVP and SQL Server performance and architecture specialist with over twenty-five years of experience in development, database administration, and system administration. He is the founder and principal consultant for Kingfisher Technologies, a consultancy focused on SQL Server performance, reliability, and security. Ed volunteers his time with PASS, including roles as Midwest Regional Mentor, Chapter Leader of I-380 PASS SQL Server User Group, and organizer of SQLSaturday Iowa City. He can often be found teaching sessions at local, regional, and national events, including user groups, SQLSaturday, Iowa Code Camp, 24 Hours of PASS, and PASS Summit. Outside of work, he is a devoted husband, father of two beautiful girls, and beginning runner.
Ed can be reached through his blog, edleightondick.com, and on Twitter at @eleightondick.

About SQLSaturday Washington DC
SQLSaturday is a free training event for Microsoft Data Platform professionals and those wanting to learn about SQL Server, Business Intelligence and Analytics. This event will be held on Dec 09 2017 at The Microsoft Technology Center, 5404 Wisconsin Ave, Suite 700, Chevy Chase, Maryland, 20815. For more information, visit: http://www.sqlsaturday.com/693/eventhome.aspx.

Please note that registering for this pre-conference workshop does not automatically register you for the SQLSaturday event. Please visit the SQLSaturday site to register for the sessions held on Saturday, Dec. 9, 2017.