Description
The Internet of Things brings with it incredible opportunity, as well as incredible responsibility. As our devices, homes, cars, cities, organizations and lives become more and more connected, the safe use of our personal data is paramount. Join us for an expert panel discussion on how to best navigate IoT security, where the opportunities lie, and how to keep innovating, followed by networking with other entrepreneurs, investors and executives in the IoT space.
Agenda:
6:00pm Registration and Checkin

6:30pm

Introduction and Welcome by Techstars & The Internet of Things Consortium

7:00pm Panel Discussion

8:00pm Networking, Food, and Drinks

9:00pm Close
Panel: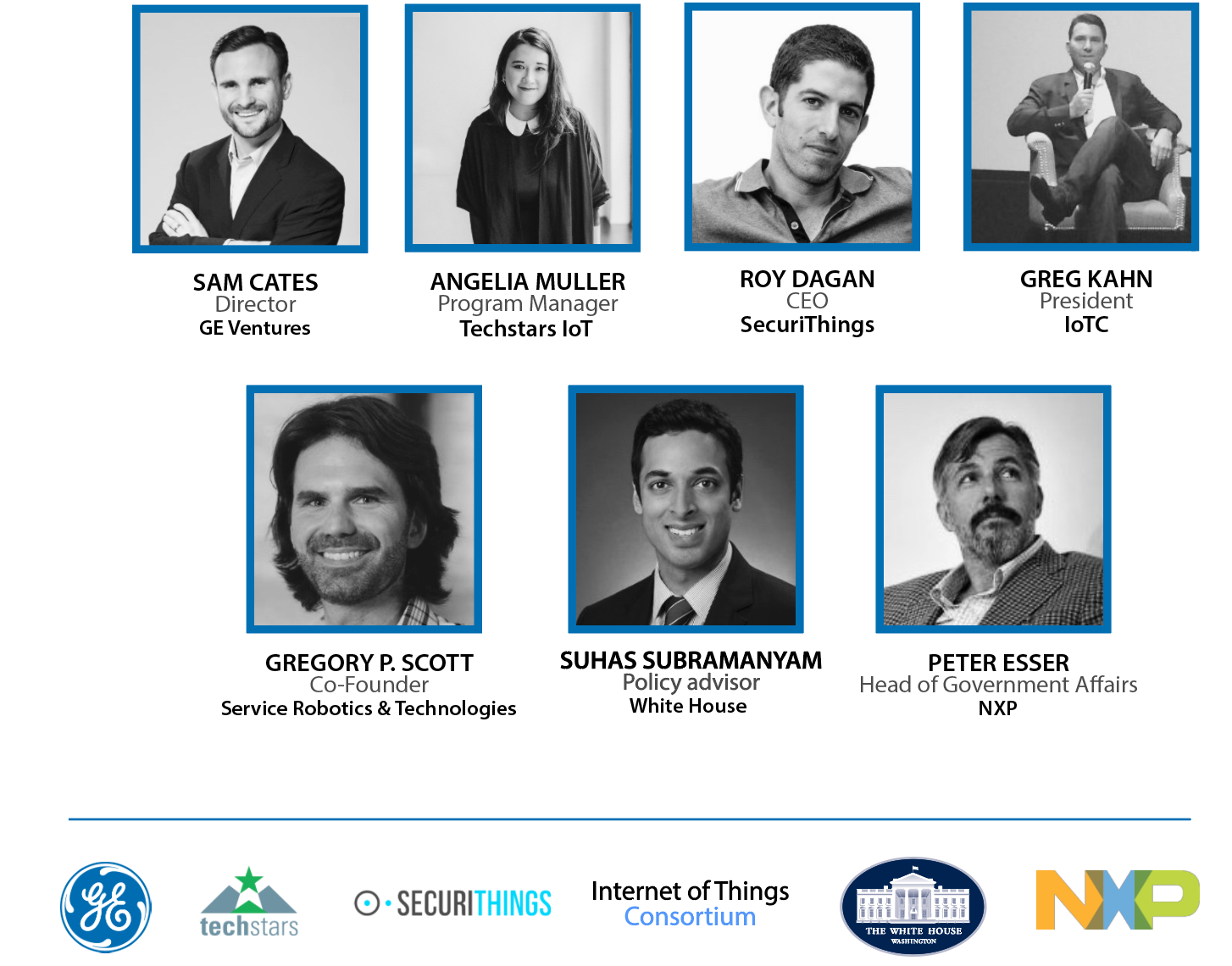 ___________________________________________________________________________________________________

Special thanks to our partner and sponsor GE Ventures for hosting and participating in the event.
GE Ventures: Combines capital, technical and commercial expertise to scale great ideas that drive growth for partners and GE. Focused on the areas of software, healthcare, advanced manufacturing and energy, GE Ventures helps entrepreneurs and startups accelerate their ideas by providing access to GE's global network of business, customers and partners. Offering a tailored approach and unparalleled resources through its Global Research Center, GE Ventures helps reduce development cycles and accelerate time to market for entrepreneurs and companies.
The Internet of Things Consortium (IoTC) is the premier trade association for the Internet of Things (IoT) ecosystem. Our mission is to support the growth of the IoT marketplace, drive adoption of IoT products and services, and aid the development of sustainable business models through strategic partnerships, market education, consumer research and business development initiatives.
Techstars IoT Accelerator is one of Techstars' premier corporate consortium model accelerators incorporating five major partners: PwC, GE, Bosch, Verizon, and SAP. This collection of partners have a depth of experience in everything from sensor design, advanced manufacturing, software, big data analytics and business consulting. Techstars are active IoT investors with over 50 investments including Revolv (acquired by Nest), Owlet, and Filament.
Apply early, connect with us at iot@techstars.com or apply for office hours.