Multiple Dates
Securing Crowdfunding. Building Dream Business. Igniting Sales. Orange Coun...
Sales Have Ended
Ticket sales have ended
Thank you for purchasing ticket(s) to the exclusive Fireside Chat Dinner series brought to you by oGoing. There will no refunds, no cancellations, and no transfers for this exclusive event series. We look forward to seeing you at our Fireside Chat Dinner event soon. Sincere regards, oGoing Team
Sales Have Ended
Ticket sales have ended
Thank you for purchasing ticket(s) to the exclusive Fireside Chat Dinner series brought to you by oGoing. There will no refunds, no cancellations, and no transfers for this exclusive event series. We look forward to seeing you at our Fireside Chat Dinner event soon. Sincere regards, oGoing Team
Description
oGoing Invites You to Spring 2015 Fireside Chat Dinner Series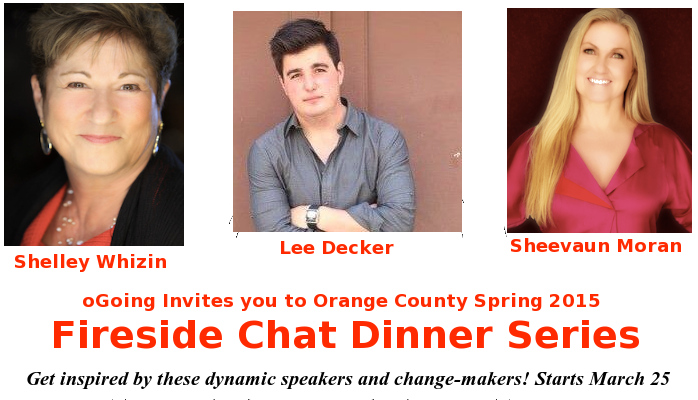 Three Amazing Speakers
Three Inspiring Evenings
Three Growth Opportunities
Learn =>Connect =>Enjoy =>Share =>Grow

The Fireside Chat Dinner Series is made for local entrepreneurs, business owners and startup founders. Come attend and get inspired, get motivated and get fired up on three evenings. March 25, April 8 and April 22.
March 25
Five Steps to Securing Crowdfunded Now for Entrepreneurs with Lee Decker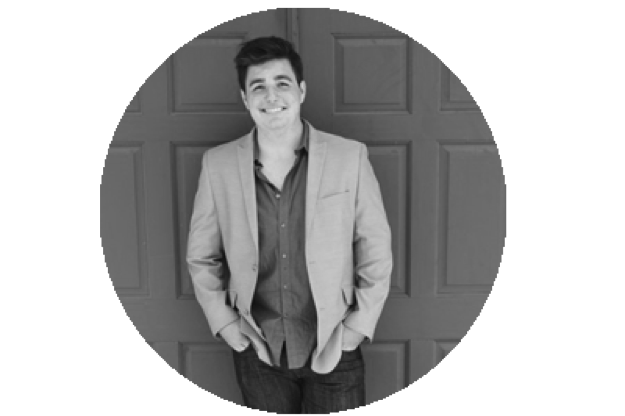 How Crowdfunding is Revolutionizing Fundraising for Entrepreneurs
Crowdfunding is exploding worldwide. On Kickstarter alone, over $500 million was pledged in 2014, or $1,000 each minute. Over $1 billion was pledged on various crowdfunding platforms. How can entrepreneurs exploit the growth in crowdfunding, and raise money for their startup?

Forged from the Startup Trenches of Silicon Beach, Lee Decker has been building multi-million dollar brands since the age of 16. Starting his career as a fine artist and graphic designer, he began learning to code and design for the web. After his first successful venture in Creative / New Media Tech, Lee sought opportunities that would allow him to expand his impact beyond his personal success.
Originally having relocated to Orange County to enter the Virtual Reality market opened by Oculus, Lee found his business partner Mark who has served as one of the many world-class mentors proud to say they have been able to shape Lee into the conscious business leader his is today.
Lee and Mark's journey into crowdfunding lead to the creation of CrowdfundingPays.com, a rewards-based crowdfunding platform, RAZRVentures.com, a hybrid-venture capital and equity crowdfunding platform / business accelerator, IgniteCFP.com a full-service, world-class crowdfunding marketing agency, CrowdfundingHeadlines.com, a premiere crowdfunding news source, and RaiseGenius.com a crowdfunding educational platform. Enjoy this intimate evening and learn Five Steps to Getting Crowdfunded Now with Lee.
In addition to his crowdfunding ventures, Lee serves on the board, is a founder, or consultant to several high-profile technology companies including SpeedTrack, InvestAsian, SugarsGone and Wavefish. As a way to affect change in the Orange County startup tech community, Lee founded OC Tech Happy Hour -- Orange County's fastest growing tech meetup group reaching nearly 800 members.


April 8
My Business Re-Imagined - Three Essential Keys to Building Your Dream Business Now
"The whole point of being alive is to evolve into the complete person you were intended to be. Understand that the right to choose your own path is a sacred privilege. Use it. Dwell in possibility." ~ Oprah Winfrey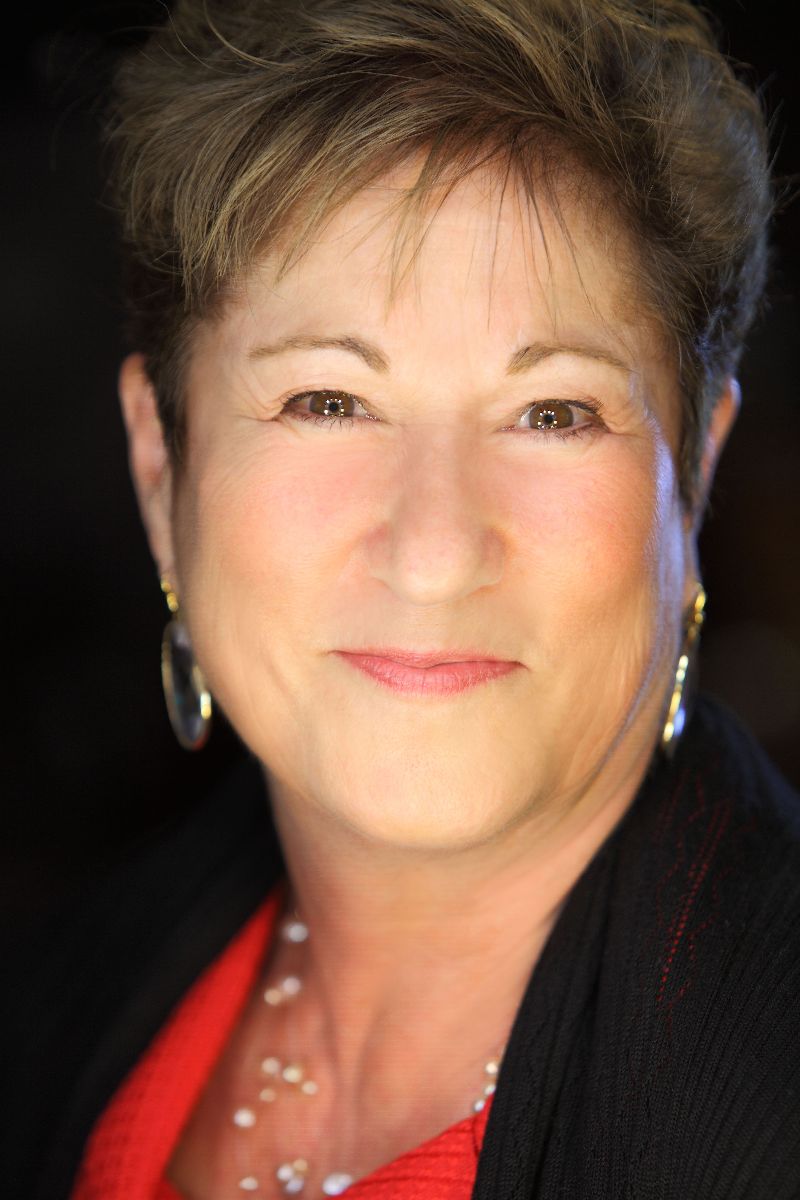 Many people have forgotten how to dream BIG. They talk themselves right out of their inner desires and don't give themselves permission to even have a dream in the first place. They put other people's comforts, needs and desires before their own. They say, "Who am I to live a life I would love living? I'm nothing special."
Have you ever crushed your own business or personal dream before it even had a chance to root? Why would we do that to ourselves when all we want is to fulfill our heart and soul's inner expression? Mostly because we have a distorted perspective of what is possible. We rely on what we "see" with our physical eyes, our bank accounts, our bills, our time, our "to do" lists. We "use" these reasons not to go after our dreams.
Well, there's an antidote and it's the My Business Re-Imagined DreamBuilder program, a proven system that can change your life forever! Get inspired by My Business Re-Imagined - Three Essential Keys to Building Your Dream Business Now in this intimate evening with Shelley Whizin.
Shelley Whizin, Founder and Master Soul Diver of the Soul Diving Institute, The Premier Training Center for Navigating the Human Experience, has studied the human-spiritual dynamic her whole life.
Whizin's mission is to guide people through a process called Soul Diving. This process assists you to consciously and effectively navigate your human and business experience, with a sense of ease and grace, to confidently and courageously live a more purpose-driven, joyous, and fulfilling life.


April 22
Five Steps to Igniting Your Sales and Business Now with Sheevaun Moran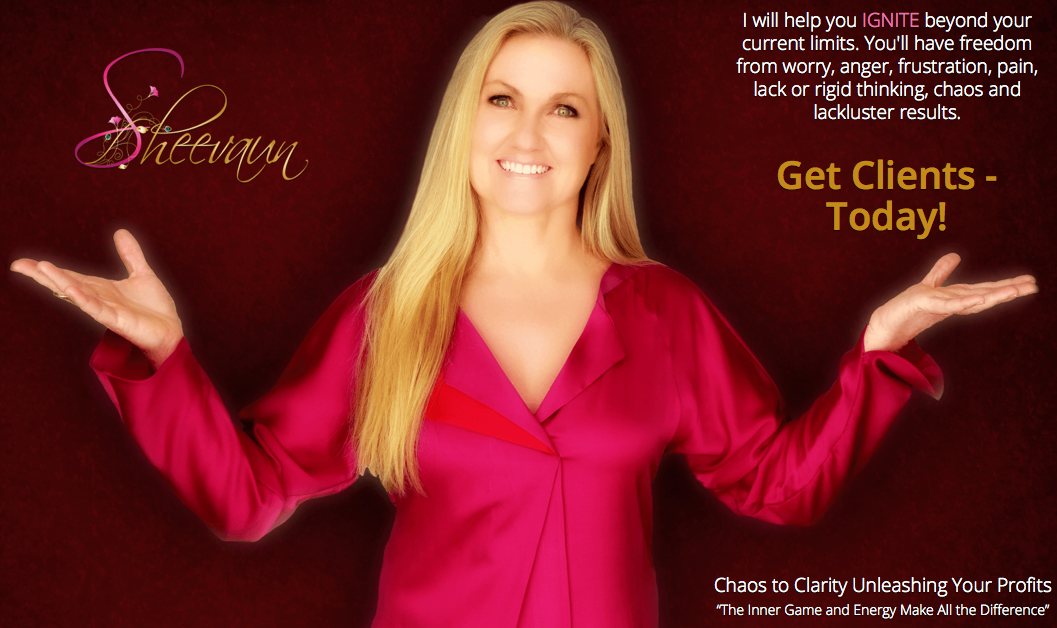 Sheevaun Moran has helped over 15,000 high achievers and leaders achieve success to have wealth and health simultaneously. She is a rare talent that can take the complex and simplify it for maximum results.
As founder of Energetic Solutions, Inc you can find her keynote speaking, leading masterminds and hosting the I Am Success Now live events.
Her passion for helping high achievers was born from the depths of loss of the love of her life and her own near death experience. She takes complex success principles and bridges them with science, profits, health, and universal energetics.
Sheevaun has helped change agents, coaches, healers, innovators and entrepreneurs make their mark from zero to six, seven, eight and even ten figures. She will overdeliver and take you to profits faster.
Sheevaun will help explode your sales and business in 2015 and beyond!

The Best Food
Do you love delicious, mouth-watering, hot Indian food? Come hungry... You are going to love the multi-course scrumptious dinner, the excellent service, and the place.
Each Fireside Chat is limited to 30 professionals for maximum engagement. Register early!

What makes our dinner events exclusive?
1. We find the very best executive as our evening speaker who is inspiring, experienced, and ready to share their timeless insights.
2. We hand pick our attendees to only 30 local professionals. We are very selective in who attends to create unique business opportunities.
3. We provide amazing full-service four-course sit-down dinner that includes appetizers and dessert, and soft drinks, and delicious mango lassi.
4. We provide one-on-one interaction time with our keynote speaker. Ask them any question, get your answer, take a selfie, and share your business card.
5. We provide you ample opportunity to share your business story. You talk about your company during the networking hours, in front of everyone, and after the dinner.
6. We provide you business contacts of all our attendees. Follow up with them after the event, and get a meeting going to grow your business.

Schedule for Exclusive Business event:
6 pm to 6:30 pm
Registration
6:30 pm to 7:15 pm
Business Networking and Appetizers
7:15 pm to 8:00 pm
One-Minute Member Intros
8:00 pm to 8:15 pm
Sit-down Dinner
8:15 pm to 9:00 pm
Keynote Speaker story and Question / Answer session
9:00 pm to 9:30 pm
Networking and Follow Up
Our Event Sponsors
Want to sponsor our Fireside Chat Series? Contact us

Co-Hosts for Fireside Chat Series

Join Ogoing.com B2B Social Network. Helping small businesses in So Cal get found online, promote their products and services, grow website traffic, boost SEO and attract local customers. Join Now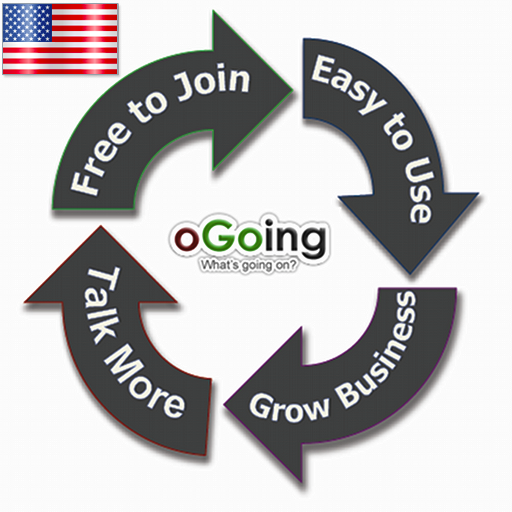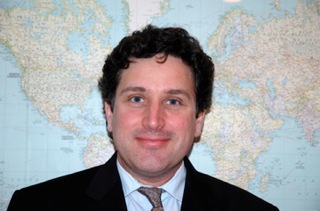 Michael Stark, Broker Realtor, CalBRE# 01207862
SouthernCaliforniaBroker.com
"Helping People Succeed In Real Estate Since 1996"
Michael Stark is proud to be the co-host and co-producer of the Ogoing.com Fireside Chat Dinner Series
Southern California native, Michael Stark is a real estate broker and realtor based in Newport Beach. He has been licensed since 1996. Michael specializes in both residential and income property sales and investment. Michael has served as a board member of the Newport Beach Association of Realtors MLS Committee (Multiple Listing Service). Since 2010, Michael continues to serve as the Program Chairman of RIAOC (Realty Investment Association of California). Michael is also the founder of PostYourProperty.com, a free property posting site, and LookForProperty.com, a real estate banner network. Michael's real estate portal, SouthernCaliforniaBroker.com, provides a free MLS feed of local properties, and other free resources for buyers, sellers, landlords, and tenants.