Description
Attention Miami Business Owners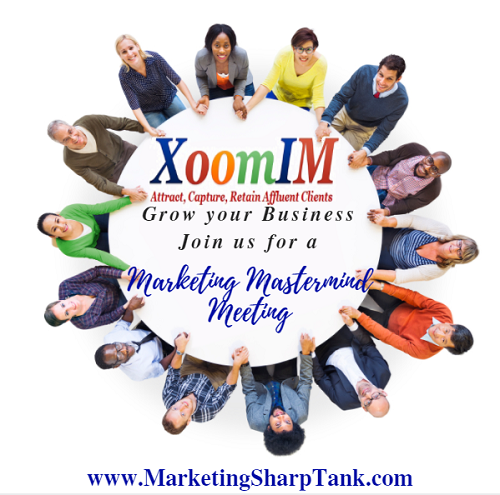 Accountant

CPA

Chiropractor

Dentist

Financial Planner

Physical Therapists

Plastic Surgeon

Realtor

Title Agent
Other Business owner in Miami Dade (Printer, Gym Owner)

You are invited to join an exclusive business building event for Miami Businesses.
This is by invitation ONLY and is LIMITED to 1 professional in each industry.
This Miami Mastermind Networking group is designed to inspire, motivate and educate entrepreneurs in Miami to successfully overcome business challenges.
The main objective of the session is to connect you with other business owners and entrepreneurs, who might give suggestions to the challenges you face, that would help grow your business.
This networking group is created with the primary objective to connect with your peers in a forum that helps you to discuss your challenges and think of solutions which you would not have thought about.

After all, you will agree that Two heads are better than one!

The event is broken up into three sections:
6:00pm - 6:15pm - Registration & Networking

6:15pm - 6:45pm - Expert Speaker

6:45pm - 7:30pm - Discuss your current business challenges
7:30pm - 8:00PM - General Networking
This XoomIM Mastermind was created with small business owners and independent professional sales people in mind.
We use the term SMarketing to define the methodology we use. SMarketing is a term that we use at XoomIM to signify the Synergy created when you Integrate Sales with Marketing.
Our Masterminds are powerful, lead generation, business growing sessions.
The main reason professionals like you decide to participate is because they are proven to get results.
If you are interested in representing your business, RSVP below.
Acceptance of participation is on a first come first serve basis.
⦁ Benefits to attending our event:
⦁ Promote your business, service, or upcoming event
⦁ Generate leads for your business
⦁ Meet like-minded professionals from all industries
⦁ Meet and socialize with professionals if you are new to the area
⦁ Find referrals
⦁ Seek partnerships with other companies

No refunds are issued, so please make sure you can attend

See you then!