About this Event
IMPORTANT NOTICE: Online registration is closed. If you missed registration and would like a spot send me an email at connect@jonahrichman.com
THIS WORKSHOP IS FOR
COUPLES who want to rekindle their love and
SINGLES who are ready to find their person(s).
This workshop is inclusive. This includes LGBTQ+ and those practicing alternative relationship styles.
WHAT PEOPLE ARE SAYING:
"Incredible! Awe Inspiring! life changing! Heart Expanding!!!"
~ Aurora
"With Jonah's support we immediately grew closer!"
~ Jessica Tomlinson
"I finally feel the peace I've been searching for."
~ Brenda Rose Mathison
"'This workshop exceeded my expectations."
~ Moss
IN THIS 2-DAY WORKSHOP YOU WILL LEARN:
-- How to use the 5 Elements of Love to improve the health of your relationship or feel more connected on dates.
-- How the 4 Pillars of Relationship Transformation can help you shift push-pull patterns, communication breakdowns or anxious attachment behaviors into opportunities for deep growth and healing.
-- How to feel the truth of your value and lovability as a human being so you show up in the world confident, vibrant, and open.
-- How effectively communicating your desires and boundaries helps you create a relationship that is safe, healthy, and fun.
Through presentation, group discussion, and FUN exercises, you will leave this workshop feeling a renewed sense of hope and possibility.
Are you ready to learn the secrets to a mind-blowing relationship?
COMMONLY ASKED QUESTIONS:
~ AM I GOING TO FEEL AWKWARD OR BE "PUT ON THE SPOT" AT THIS WORKSHOP?
This workshop is designed to always honor your freedom to choose how you participate. That said, there will be ample opportunities for you to step out of your comfort zone if you choose to. You can also expect to feel excited, joyful, and respected throughout the weekend.
~ WHAT DO I DO IF MY PARTNER DOESN'T WANT TO ATTEND WITH ME?
While it is ideal for both of you to attend together, your partner is not required to attend for your relationship to benefit from this information. You can expect to feel welcomed, included, and to have fun whether you attend with a partner, with friends, or by yourself.
~ IS THIS A RELIGIOUS WORKSHOP?
This workshop is non-sectarian. The tools and techniques taught are based on science and years of experience helping people create more bonded and secure relationships.
LOGISTICS:
Location: Sky Creek Dharma Center, 120 Three Oaks Ct, Chico, CA 95973
Date and Time: Saturday &Sunday, September 21-22, 9:30-5:30 both days.
COST:
FIRST TIMERS: Free (With a $50 deposit that will be returned to you plus a 3.08 service fee. See details below.)
RETURNERS: $250 (Previously $400)
In order to share this work the most people possible and help make a positive difference in the world full scholarships are available, at no cost, to all first timers. But seats are limited so you will want to sign up for they are gone.
~ WHO QUALIFIES AS A FIRST TIMER
To qualify to attend for free you need to have never attended Secrets to a Mind-Blowing Relationship in the past.
~ HOW DO YOU AFFORD TO OFFER THIS FOR WORKSHOP FOR FREE?
There's no gimmicks here. The bulk of this free workshop will be focused on teaching you powerful methods for creating a mind-blowing intimate relationship. In addition, about 30 minutes will be spent sharing information about the Extraordinary Love Program. This program creates enough financial sustainability to offer this transformative weekend as a free gift.
~ HOW DO I APPLY TO ATTEND FOR FREE?
Applying for a full scholarship is easy!
Just click the big green button that say's "REGISTER." and put down a $50 "hold my seat" deposit.
This $50 deposit will be returned to you in full after you arrive at the workshop. If you don't show up then you will forfeit your deposit and it will not be returned to you. This helps assure that the limited seating is used to full capacity. There is also an Eventbrite service fee of $3.08 that will not be returned to you.
Seats are limited and they are expect to run out so don't hesitate to claim your spot.
ABOUT THE PRESENTER: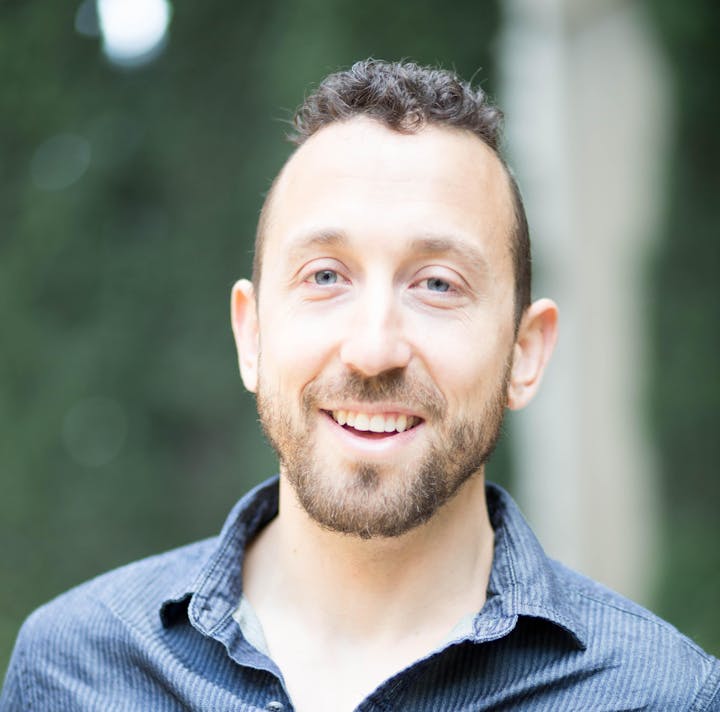 Jonah Richman's greatest passion is helping people connect. After earning a degree in Environmental Economics he discovered that his true life calling was in personal growth and emotional intelligence. He studied communication, intimacy, and sexuality with master teachers and healers who encouraged him to start offering classes out of his local Peace and Justice Center. Since then through facilitating private coaching sessions and leading over one hundred transformational workshops his work has been instrumental in healing struggling relationships and empowering individuals to make positive change in their lives. Jonah is an intuitive and gifted teacher who inspires others to expand their limits, say what they need to say and create healthy relationships based on love, authenticity and passion.