Secrets of the Sales Cycle: How to Sell, Deliver a Proposal and Close Deals

Thursday, February 19, 2015 from 4:00 PM to 6:00 PM (PST)
Event Details
Secrets of the Sales Cycle, Proposal Structure and Closing Techniques: How to Sell, Deliver an Effective Proposal and Close Deals
An Interactive Seminar by Dr. Aaron Levy, the Founder and CEO of Emerging Transformational Ventures on effective selling and closing techniques.
KEY BENEFITS
Do you want to find out the secrets of an effective sales cycle? Learn how to propose and close more deals? Do you want to  improve your ability to prospect, qualify, and convert leads into sales?
Do you know how to effectively sell and train sales people? To research the market, identify new targets, prospect for leads, to present and propose, close deals, collect payment, deliver, and follow up effectively?
Are you challenged with starting, growing and scaling your business or sales? Are you challenged by lack of leads and or converting leads into sales? Have you been faced with reduction in sales and profits, new market challenges, stagnation in business growth, pressures from competition, pricing, collection, time and crises management?
In this seminar you will learn the fundamentals of the sales cycle, including when to ask for the order, how to close, and the structure of an effective proposal. Learn the psychology of sales to take advantage of customers' conditioned response to pay certain bills. 
In this seminar you will learn:
Sales Cycle: The seven steps to effectively sell

Proposal: The proposal structure to effectively close deals

A copy of our master proposal template

Customize the proposal template for your own business

Sales techniques to prospect

Closing techniques

Pitfalls to avoid: Stay away from these deal killers!

The art of negotiation
You will also receive our master copy of a proposal template and we will help you customize it to your own business and needs during the seminar.
This workshop is beneficial for sales people, sales managers, business owners and entrepreneurs in wide range of industries, including but not limited to retail and consumer, real estate agents, apparel, fashion, jewelry, modeling, media and entertainment, business services, consulting, contractors, food and hospitality, healthcare, medical professionals, technology and manufacturing.
Learn from an expert CEO and innovative entrepreneur, Dr. Aaron Levy, the techniques for closing both large and small deals.
WHO SHOULD ATTEND
Sales and marketing professionals

Sales managers

Real estate professionals

Entrepreneurs and business owners

Professionals seeking career advancement
DR. AARON LEVY BIO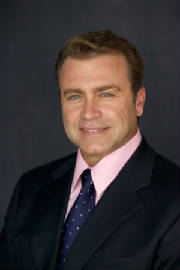 Dr. Levy is the founder and CEO of Emerging Transformational Ventures.  A turnaround CEO, an innovative technologist, and a published author with global operational experience, Dr. Levy led several privately held and publicly traded companies as CEO, president, director, and adviser, ranging from startups to over $125 million in annual sales and up to $1 billion in valuation.  He built, trained, and led sales teams from early stage companies to global international firms, developed, marketed and sold many products and led several business restructuring endeavors. 
Dr. Levy holds a PhD in management, leadership and organizational change, a Bachelors and Masters of Science in Engineering. A patent holder for a manufacturing process, Dr. Levy authored "Factors Influencing CEOs" (2010) and "Digital Printing" (3rd ed. 2004). He guides CEOs, business owners, and individuals in turnaround and sales growth strategies, business development, venture partnerships, and financial business simulation modeling as a foundation for executing effective marketing and strategies.
TESTIMONIALS
Jay Levin, Founder of LA Weekly
"I invited Dr. Aaron Levy to speak at the CEO Peer Group Advisory Board that I lead and facilitate. The group consists of a dozen CEOs whose companies are in various stages of growth and development, and the topic of a far more sophisticated way to analyze and manage their budgets and growth was highly appealing to them when I suggested we invite Dr. Levy. His presentation was remarkably illuminating and so engaging that the entire group asked that we discard our agenda and allow Dr. Levy to keep presenting for hours more than planned. Boiled down, Dr. Levy combines a treasure load of original and incisive thinking with vast knowledge of every facet of business. And he presents (call it a performance) as one of the most compelling business speakers one can imagine. Each CEO said later it was high up as perhaps the best and most eye-opening business teachings they had experienced." - Jay Levin, Founder of LA Weekly
More Testimonials: http://etvintl.com/seminars.html

When & Where

Phone: 310-919-6266

1999 Avenue of the Stars, 11th Floor Suite 1100 Century City, CA 90067


Thursday, February 19, 2015 from 4:00 PM to 6:00 PM (PST)
Add to my calendar
Organizer
Emerging Transformational Ventures
Emerging Transformational Ventures is a strategic M&A business development firm specializing in organizational development and behavior, financial business modeling, marketing, branding and social media, research & product development, and venture partnerships.
Secrets of the Sales Cycle: How to Sell, Deliver a Proposal and Close Deals