| | |
| --- | --- |
| Secrets of the Guerrilla Campaign | |
Event Details
We are offering four linked workshops on mastering the art of the guerrilla campaign!
SESSION 1 (DECEMBER 2): TILLING THE FIELD
You're on the ballot, and you've assembled a campaign team of 20 or more loyal volunteers. You've got the energy, but you're not sure how to get through to February. You are underfunded. And you need more people. In this session we'll discuss how to:
* calculate a win number, and progress targets for each precinct
* confer with other candidates on potential territorial strategy against an incumbent
* organize local fundraising and activation events
* "read" a house, knock doors, persuade voters
* strategically increase voter registration
* simple field data management
The fee for this workshop is $25. Attend all four workshops for $90.
SESSION 2 (DECEMBER 15): SECRETS OF GUERRILLA MEDIA
Your campaign has identified the problem and knows the solution. Easy enough. But in a world bereft of local newspapers and with scattered social media options, how will you find and reach new people, let alone activate them? How to get people to see what YOU see? How to get them to ACT? In this two-hour program, participants will:
* learn to develop a basic outreach plan and source your targets
* survey and discuss available guerrilla media options, both print and online
* learn special tricks for quantum increases in contact receptivity and response rates
* discover how to use Google for deep fact-finding
* share and combine what you are learning with other participants
The fee for this workshop is $25. Attend all four workshops for $90.
SESSION 3 (JANUARY 13): ELECTION HOME STRETCH
Everyone's fingers and toes are freezing. You've lost a few volunteers, but you have to keep moving toward your goals. In this two-hour session, we'll discuss ways to:
* make that last push on precinct target progress
* develop a laser-beam closing message
* get your name into people's hands on a limited budget
* plan your Election Day staffing needs
The fee for this workshop is $25. Attend all four workshops for $90.
SESSION 4 (FEBRUARY 9): GETTING OUT THE VOTE
Election Day is looming. You are outspent by the incumbent, but your campaign has more heart. Getting your voters out on Election Day is an active affair that will keep you and many of your staff up for at least 24 hours straight. In this two-hour session, we'll discuss:
* purging down the voter file
* last pass with your voters
* the precinct polling place kit
* Election Day planning
* an anatomy of Election Day
* election protection precautions
The fee for this workshop is $25. Attend all four workshops for $90.
The short URL for these events = http://guerilla-campaign.eventbrite.com.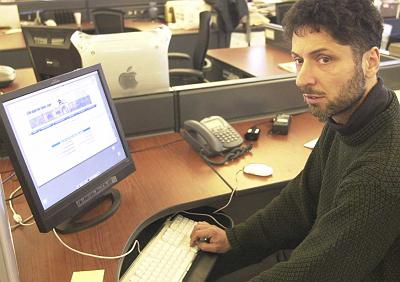 photo credit: Chicago Sun Times

Peter Zelchenko grew up in Chicago's  historic "Eight Corners" neighborhood. Don't know it? It's where the four streets of politics, journalism, print, and tech converge. Roaming that harsh neighborhood for 40 years, he can't help what he knows, and he wants to share it. As early as 1971, Peter licked many envelopes and blitzed for state and local campaigns in Old Town. In 1972, he was invited to set type for the Chicago Reader but opted to be a computer programmer. Years later he did stints as Apple's first foreigner working in China; Groupon's fifth employee; both historian and innovator for the Chicago Tribune's new media; and he's contributed to numerous political and marketing efforts in and around Chicago, both paid and volunteer.
When & Where

The CivicLab Chicago
114 North Aberdeen Street
Chicago, IL 60607


Organizer
CivicLab is a space in Chicago dedicated to innovation, collaboration, tool building and education to accelerate civic engagement and community improvement efforts. We operated a civic co-working space in the West Loop for two years (through June of 2015). We are working to re-launch the CivicLab as a physical space in 2018. info@civiclab.us

The URL for our EventBrite page = http://civiclab.eventbrite.com.