Secrets of Sandhill Road: Venture Capital and How to Get It with Scott Kupo...
Description
Join Scott Kupor, Managing Partner at Andreessen Horowitz, for a Discussion on Secrets of Sandhill Road: Venture Capital and How to Get It
What are venture capitalists saying about your startup behind closed doors? And what can you do to influence that conversation?
If Silicon Valley is the greatest wealth-generating machine in the world, Sand Hill Road is its humming engine. That's where you'll find the biggest names in venture capital, including famed VC firm Andreessen Horowitz, where lawyer-turned-entrepreneur-turned-VC Scott Kupor serves as managing partner.

Whether you're trying to get a new company off the ground or scale an existing business to the next level, you need to understand how VCs think. In this fireside chat with Nasdaq Vice Chairman Bruce Aust, Kupor will explain exactly how VCs decide where and how much to invest, and how entrepreneurs can get the best possible deal and make the most of their relationships with VCs. Kupor will explain:

Why most VCs typically invest in only one startup in a given business category.

Why the skill you need most when raising venture capital is the ability to tell a compelling story.

How to handle a "down round," when startups have to raise funds at a lower valuation than in the previous round.

What to do when VCs get too entangled in the day-to-day operations of the business.

Why you need to build relationships with potential acquirers long before you decide to sell.
Filled with Kupor's firsthand experiences, insider advice, and practical takeaways, this event includes the advice every entrepreneur needs to turn their startup into the next unicorn.


OUR SPECIAL GUEST



Scott Kupor, Managing Partner, Andreessen Horowitz
Scott Kupor is the managing partner at Andreessen Horowitz where he is responsible for all operational aspects of running the firm. He has been with the firm since its inception in 2009 and has overseen its rapid growth, from three employees to 150+ and from $300 million in assets under management to more than $7 billion.
Prior to joining Andreessen Horowitz, Scott worked as vice president and general manager of Software-as-a-Service at Hewlett Packard. Scott joined HP in 2007 as part of the Opsware acquisition, where he was senior vice president of Customer Solutions. In this role, he had global responsibility for customer interaction, including professional services, technical pre-sales, and customer support. Scott joined Opsware shortly after the company's founding and held numerous executive management positions including vice president, financial planning and vice president, corporate development. In these roles, he led the company's private financing activities as well as its initial public offering in 2001. Scott also started the company's Asia Pacific operations and led the execution of the company's multiple acquisitions.
Prior to Opsware, Scott represented software companies in both financing and mergers and acquisitions transactions at Credit Suisse First Boston and Lehman Brothers. He graduated Phi Beta Kappa from Stanford University with a bachelor's degree in public policy with honors and distinction. Scott also holds a law degree with distinction from Stanford University and is a member of the State Bar of California. Scott is chairman of the board of Genesys Works; cofounder and co-director of the Stanford Venture Capital Director's College; co-founder and co-director of the Stanford Rock Center's Guide to Venture-Backed Board Membership; Executive in Residence at Haas School of Business and Boalt School of Law; and a Lecturer at Stanford Law School. He is vice-chair of the investment committee of St. Jude's Children's Cancer Research Hospital and also serves as a member of the investment committees for Stanford Medical Center, the Silicon Valley Community Foundation, and Lick Wilmerding High School.
Moderated by: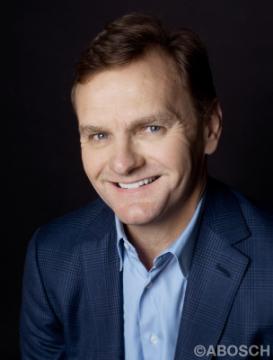 Bruce E. Aust is the Vice Chairman of Nasdaq. In this role, Mr. Aust works closely with Nasdaq's Global Listing Services unit to assist clients and prospects worldwide. Mr. Aust also serves as President of the Nasdaq Entrepreneurial Center, located in San Francisco, and played an integral role in the creation and launch of the Center, which opened in 2015. The Entrepreneurial Center is a new non-profit organization funded by the Nasdaq Educational Foundation designed to engage emerging entrepreneurs through events, hands-on mentorship and education.
Previously, Mr. Aust served as Executive Vice President, Global Listing Services, a role in which he oversaw Nasdaq's new listings and capital market business as well as global business development and relationship management with the companies listed on Nasdaq's 16 listing markets worldwide.