Event Information
Location
Procopio
1117 California Ave.
Palo Alto, CA 94304
Refund Policy
Refunds up to 1 day before event
Description
Join us for a presentation about modern capital raising strategies including rewards crowdfunding, equity crowdfunding, Reg A+ IPOs, and security token offerings (STOs).
DARREN MARBLE, CEO at CrowdfundX and Board Member of the Crowdfunding Professional Association will share the secrets of raising almost $200M through crowdfunding, initial coin offerings, and other modern fundraising.
Reserve your tickets early. We have limited seating for this event.
Drinks and Chinese food dinner will be provided.
_________________________
SPEAKER
_________________________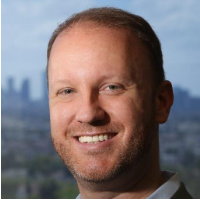 DARREN MARBLE
Darren Marble is the CEO of CrowdfundX, a pioneering financial marketing firm that uses a combination of Artificial Intelligence (AI) and digital marketing to help its clients raise capital online through equity crowdfunding, IPOs, ICOs, STOs, and other fundraising techniques.

Darren marketed historic equity crowdfunding campaigns and ICOs/STOs including:
- FAT Brands/NASDAQ ($24M)
- Myomo/NYSE ($8M)
- Elio Motors/OTC ($17M)
- TrueLeaf ($10M)
- TZero ($100M)
- KODAK Coin ($10M)
- BrewDog ($6M)
- Rayton ($6M)
and more.


Darren was recently elected to the Board of Directors with the Crowdfunding Professional Association and is a Co-Founder of the Crowd Invest Summit.
A compelling public speaker, he has presented to such organizations as the Stanford Graduate School of Business, the USC Marshall School of Business and UC Irvine, the NextGen Crowdfunding Conference, the CfPA Crowdfunding Summit, the Silicon Valley Crowdfunding Conference, FundIt, Growth Capital Expo, the MicroCap CEO Investor Conference, the CSUN Entertainment Alumni Network and the ESGCI Business School in Paris, France.

Darren is a Contributor for Business Insider, and his insights have been featured in the Wall Street Journal, the New York Times, Forbes, and the Los Angeles Business Journal, among others.
________________________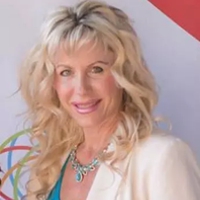 DEA WILSON
Dea is the Founder of Lifograph - The Wiki of People - https://www.lifograph.com - a free people search engine with 500K profiles and 1.2M connections, matching people and companies based on their needs, skills, interests and real-life relationships.
Dea is a serial entrepreneur and Managing Director at Silicon Valley Incubator. She is also an Angel Investor at the Wharton Alumni Angels and Tech Angels, her investment interest being in consumer, mobile and SaaS startups.
Dea is a big supporter of female founders and investors and currently leads a community of almost 1,000 women leaders and entrepreneurs.
Dubbed "Ms. Silicon Valley", Dea is what people call a "super-connector", her expansive network including the "Who's Who" in startups, venture capital, technology, entertainment, etc.
She is a big car racing fan and is currently serving as a Director in the Board of Directors of the Ferrari Club of America, Pacific Region.
Dea has been a guest speaker at numerous events and conferences and she has also been featured and interviewed in many media publications, including Entrepreneur Media, Silicon Valley Business Journal, Yahoo Finance, Investor Business Daily, Startups.co, Sociable, 150sec, Repatriot, Startup Grind, TheNextWeb, ProTV, NationalTV, etc.
As an Executive Director at The VC Network and LifographTV, Dea interviews many prominent VCs, angels, executives and founders in Silicon Valley and tech.
Earlier in her career Dea worked at two Fortune 100 companies, Microsoft and PricewaterhouseCoopers.
She earned a Master's degree from University of Washington on a full scholarship and she also graduated with an MBA degree from the Wharton School of Business (University of Pennsylvania), majoring in entrepreneurship.
_________________________
AGENDA:
______________________
6:00pm - 6:45pm – Networking reception
6:45pm - 7:00pm – Introductions, sponsor tables mentions
7:00pm - 8:00pm – Speaker program
8:00pm - 8:30pm – General networking
_________________________
DEMO/SPONSOR TABLES
_________________________
Buy a demo or sponsor table and get great exposure.

Demo/sponsor table includes:

- 2 (two) general admission tickets

- 1/2 sponsor table

- promotion before and during the event

- logo displayed on the event description

- promotion in front of all attendees and speakers

- business cards of the attendees (if available)
Limited availability.
_________________________
EVENT ORGANIZER:
_________________________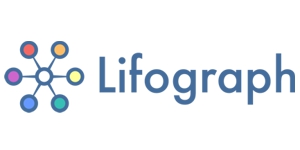 LIFOGRAPH - The Wiki of People - https://www.lifograph.com
Discover 500,000 profiles and 1.2M connections for FREE
As seen in Forbes, Entrepreneur, Investor Business Daily, Inc., Yahoo News, TheNextWeb, etc.
_________________________
VENUE SPONSOR:
______________________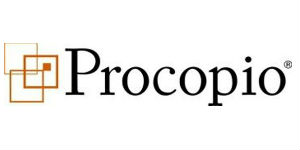 PROCOPIO - http://www.procopio.com
Law firm specializing in tech startups.
_________________________
REFUND POLICY
_________________________
We are happy to refund your ticket if refund is requested 24 hours before the event.
Unfortunately, any refunds requested less than 24h in advance cannot be honored.
However, you can sell or transfer your ticket to someone else before the event starts.
Thank you for your understanding. :-)
_________________________
BY PARTICIPATING IN THIS EVENT AND IN ANY OTHER LIFOGRAPH EVENTS YOU AGREE TO THIS LIABILITY DISCLAIMER:


No liability insurance is provided for the protection of individuals, groups, organizations, businesses, attendees, speakers, sponsors or others who may participate, in any capacity, in events organized, co-organized, promoted and/or sponsored by Lifograph ("Lifograph Events"), whether free or paid events.
In consideration for your participation in Lifograph Events, you do hereby release and forever discharge Lifograph, Inc., and its officers, board, employees, and agents (collectively, "Lifograph"), as well as its event organizers, co-organizers, promoters, speakers and sponsors, jointly and severally, from any and all actions, causes of actions, claims and demands for, upon or by reason of any damage, loss or injury, which hereafter may be sustained by participating in Lifograph Events.
This release extends and applies to, and also covers and includes, all unknown, unforeseen, unanticipated and unsuspected injuries, damages, loss and liability and the consequences thereof, as well as those now disclosed and known to exist. The provisions of any state, federal, local or territorial law or statute providing that releases shall not extend to claims, demands, injuries, or damages which are known or unsuspected to exist at this time, to the person executing such release, are hereby expressly waived.
By participating in Lifograph Events, you hereby agree on behalf of your heirs, executors, administrators, and assigns, to indemnify Lifograph and its event organizers, co-organizers, promoters, sponsors, speakers, and any other people or companies involved in Lifograph Events from any and all actions, and causes of actions, claims and demands for, upon or by reason of any damage, loss or injury, which hereafter may be sustained by participating in Lifograph Events in any capacity.
By allowing you to participate in Lifograph Events, Lifograph and its organizers, co-organizers, promoters, speakers and sponsors, do not assume any risk or admit any liability in connection with these events. You expressly assume all risk of any injuries or damages caused by any person or entity for any reason during the Lifograph Events or related activities, including, but not limited to, the negligence of Lifograph, its organizers, co-organizers, promoters, speakers and sponsors, or any other person.
You understand that at Lifograph Events or related activities you may be photographed or videotaped. You agree to allow your photo, video, or film likeness to be used for any legitimate purpose by the event hosts, producers, sponsors, organizers, assigns, and/or by anyone involved in the event in any capacity.
You agree that at Lifograph Events where alcohol is served you must be 21 years or older in order to consume such beverages.
This Disclaimer shall be construed broadly to provide a release and waiver to the maximum extent permissible under the applicable law.
Date and Time
Location
Procopio
1117 California Ave.
Palo Alto, CA 94304
Refund Policy
Refunds up to 1 day before event