Description
Join Nature in the City for a fun walk that highlights the hidden parks of Potrero Hill, from Starr King Open Space to the Potrero Hill Community Garden. The walk will end at SF General Hospital, where we will view the abundant artwork and end up on the rooftop garden.
The loop will begin at the Potrero del Sol Park at the entrance on San Bruno Ave. From there we will walk up to the Starr King Open Space, then over to the Potrero Hill Community Garden. Then we'll walk down Vermont Street, the "real" crookedest street in San Francisco.
Weather permitting, we'll enjoy tea and cookies in the rooftop garden at SFGeneral.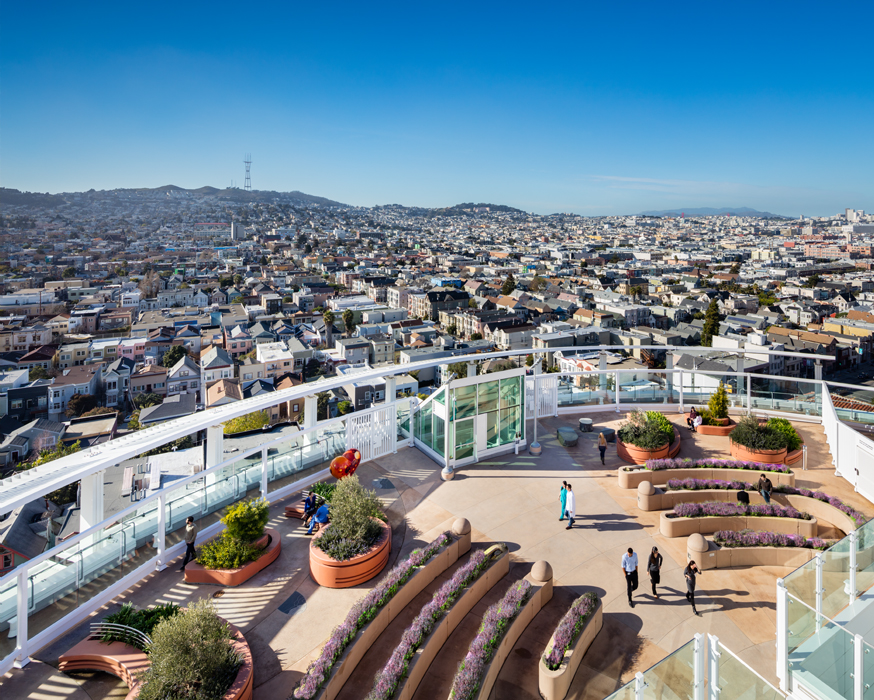 Walk Leader: Consuelo Garcia
Consuelo is a biotechnology specialist for UCSF and has worked at SFGeneral for 15 years. She will lead us to all her favorite haunts in this neighborhood and share some of the fascinating history of the area.
Preparation:
Hat, water, walking shoes and layered clothing. This walk will be approx. 2 miles with a vertical ascent of 325 feet.
Meeting Location:
Meet at Potrero del Sol Park at the entrance on San Bruno Ave, approx 1425 San Bruno Ave.
Transportation:
Several Muni lines, including the 9, 10, 33, and 48 drop off close to the park entrance.
Cost:
This walk is FREE to attend (with RSVPs kindly requested).
Donations (in cash) can be made to Nature in the City on the day of the event. Special bonus! Everyone who donates $10 and above will receive a copy of the new Nature in the City Map or other fun materials.
To learn more about Nature in the City and our programs and volunteer opportunities, visit our website.