Description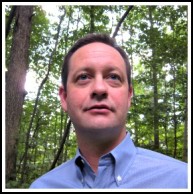 Brian Moran
This is a half day (1PM - 5PM) session.
Are you an independent consultant focused on Microsoft data or considering becoming one? Maybe you have a few partners or are thinking about joining forces with friends? This session is for you.

I have 25 years of consulting experience. 15 years include working for myself or with partners. This session explores the most important lessons I've learned over that time. Consulting is like life. I've learned the best stuff I know from others or from the mistakes I've made. Twenty-five years has given me plenty of time to make mistakes! Hopefully attending this session will shave a few years off your learning curve. This session does not focus on technical topics, and we won't spend much time on marketing tips. We will cover pretty much everything else related to being an independent.

Bio: I'm co-founder and Chief Servant Officer at Linchpin People since 2011. Previously, I was a founder and Managing Partner at SolidQ. Each of these has grown over 100% in revenue during their first 4 years, and I've been personally involved in selling and delivering tens of millions of dollars of SQL Server consulting and training. Along the way I've helped dozens of people around the world launch successful consulting careers. I was one of the first SQL Server MVP's in the world, have served on the PASS Board of Directors, and was part of the launch team for SQL Server Magazine. I'm not quite as technical as I used to be but I love coaching entrepreneurs and sharing what I've learned.
IMPORTANT: Registration for a precon session does NOT include registration for SQL Saturday on May 16 - please register here (it's free!) for Saturday's event.
Organizer of Secrets of Independent Consulting
In conjunction with AtlantaMDF (Redgate's Best User Group Tribal Award winner for the last 2 years), the SQL Saturday Atlanta Organizing Committee has put together record-breaking SQL Saturdays for the last five years. Pre-conference training is one of the best values in deep SQL Server technical training, offering nationally known speakers presenting full-day sessions for roughly 1/3 the price charged by national conferences. Pre-conference sessions are designed to appeal equally to SQL Server DBAs, Developers, and BI Professionals. #SQLSatATL