Description
Secrets Of Burlesque Revealed:
CHECK OUT VIXEN AND HER PREVIOUS STUDENTS HERE

See Vixen DeVille in Interview with Business Heroine on her approach to teaching burlesque HERE
International burlesque star Vixen DeVille comes to Tucson for ONE DAY ONLY to share her unique introduction to the basics of Burlesque.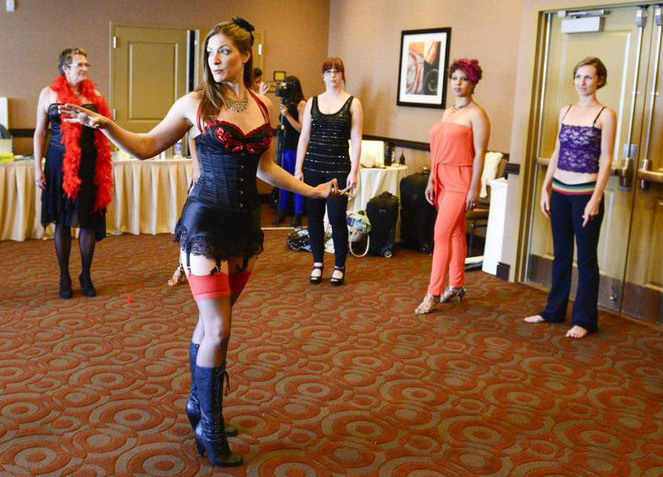 10:00am - 12:00pm Unleash Your Inner Vixen: Burlesque & Body Confidence
An interactive 2hr workshop allowing you to find a new sense of fun in unleashing the part of you that never gets a chance to come out and play!
Rediscover and take ownership of your true physical self. Gain the freedom and confidence to step into your unique body, and to fully utilize this vehicle you have been given for this journey through life.
This Introductory session will cover:
Basic Burlesque Moves

Confidence in 'Being Seen'

Vixen DeVille's "Core Concepts" of Magnetic Charisma

Alter-Ego and Character Exploration.

Presentation & Play: Rapport with your audience.
Discover what unique qualities you as an individual naturally bring to the stage/into a room and how to manipulate these to your advantage both as a performer and in everyday life.
FEEL EXHILARATED about presenting your TRUE SELF…
…the amazing you, the one you didn't realize existed, or are too scared to let out.
Shed your skin of past identities and explore who you are NOW.
Break down your mental barriers of being judged, not being accepted, not feeling good enough.
Learn to accept, own, and ultimately celebrate what you have, and who you are!
Unleash Your Inner Vixen: $35
Additional Options:
Enable yourself to fully embrace your alter-ego with the addition of some costume pieces, which are then yours to continue your exploration outside of class.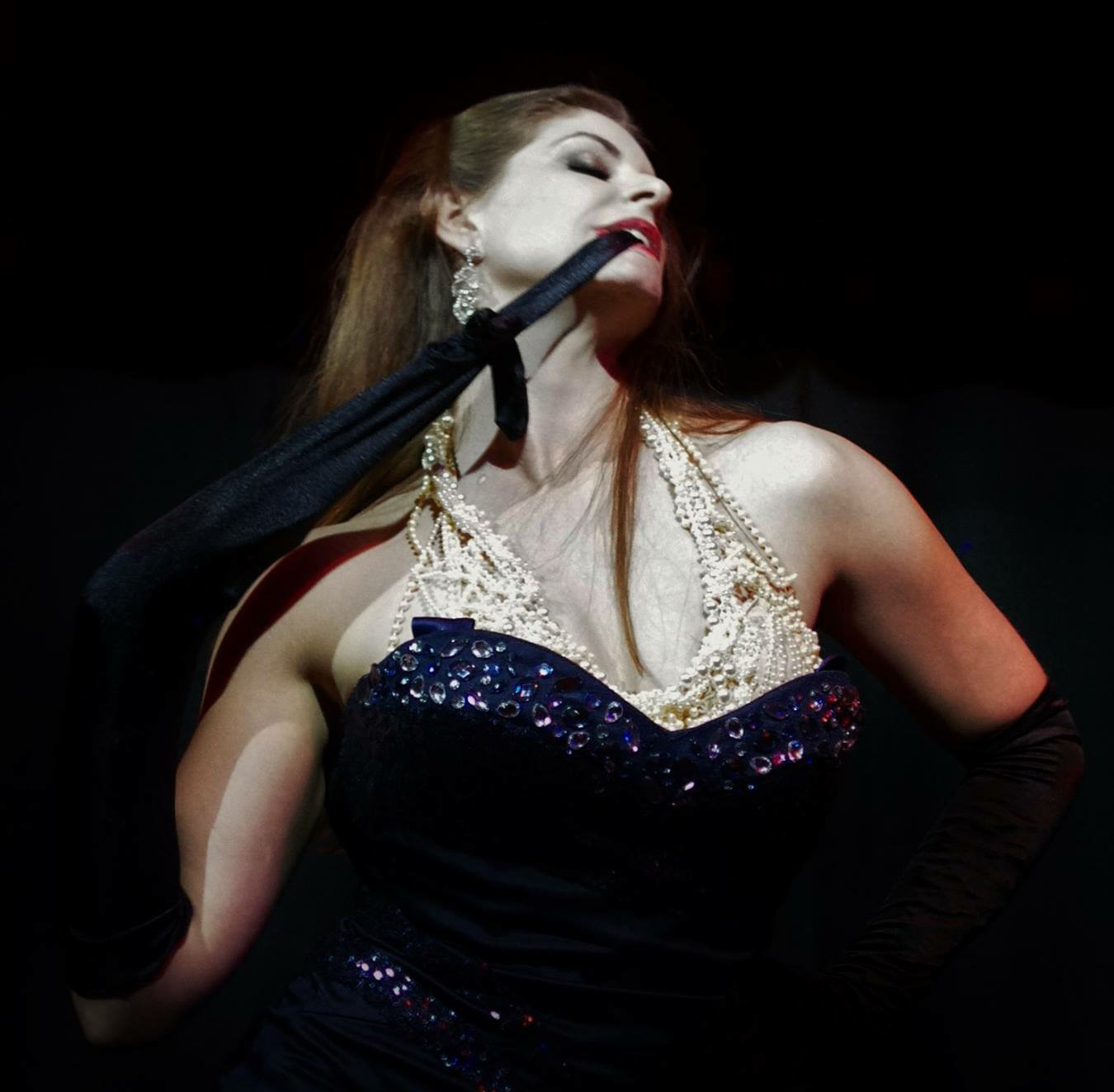 Advance purchase of Gloves: $9
Advance purchase of Stockings: $13
Advance purchases of Gloves AND Stockings $20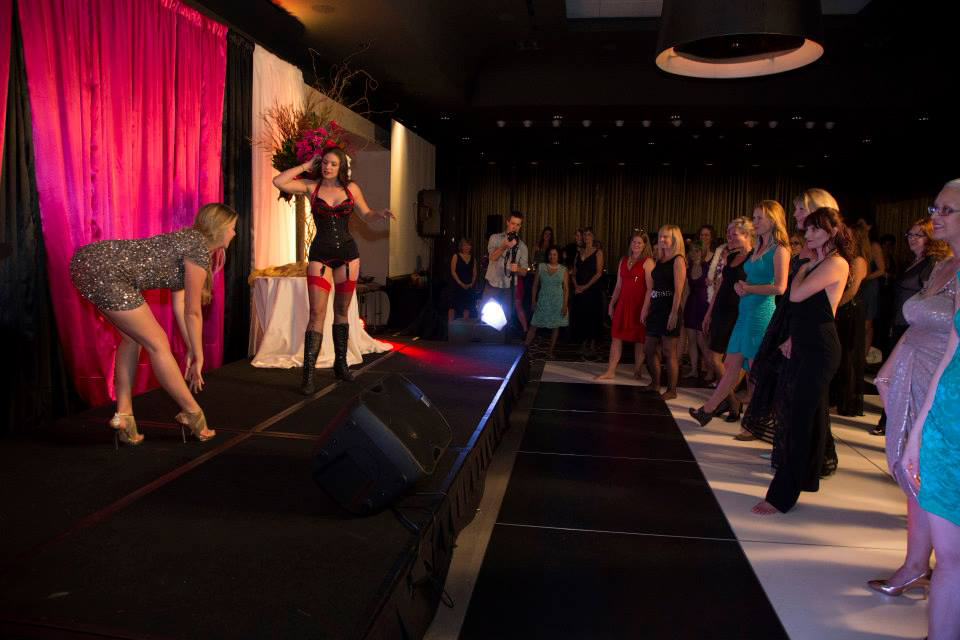 12:00pm - 1:30pm The Art Of Tease - Glove and Stocking Peel Technique
A perfect blend of Peel Technique and Performance Technique so that you, too, can master, 'The Art Of Tease'.
This step-by-step workshop will cover:
Vixen DeVille's "Core Concepts" in prop manipulation

Pre-Peel Awareness

Peel Technique

Post-Peel Execution

Character & Story

Bonus Nifty Tricks
Techniques covered in this class can also be applied to the handling of props and the removal of other costume pieces, giving you the perfect foundation for your own performance exploration and development.
The Art Of Tease: $25
Additional Options:
Advance purchase of Gloves: $9
Advance purchase of Stockings: $13
Advance purchases of Gloves AND Stockings $20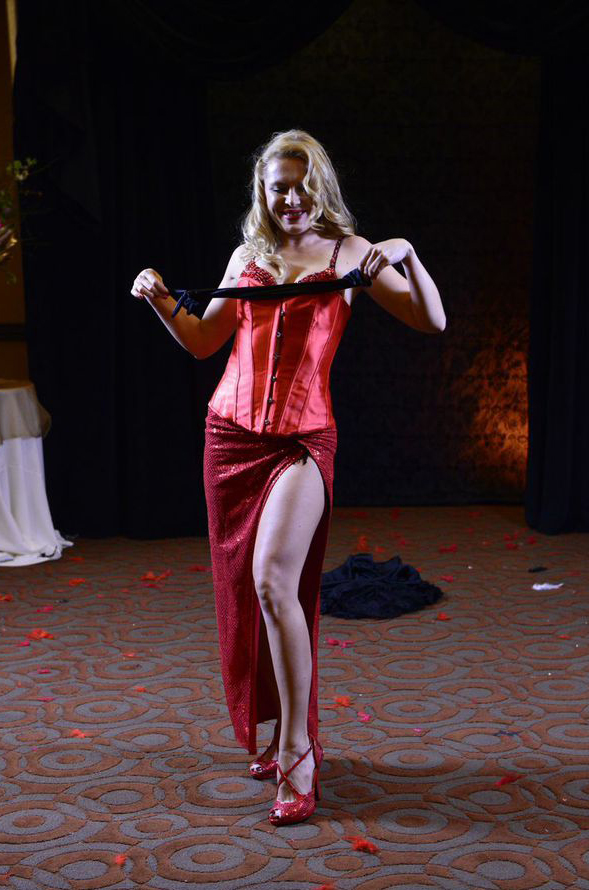 PACKAGE OPTIONS:
BURLESQUE DIVA PACKAGE
"Unleash Your Inner Vixen" PLUS "The Art Of Tease" $49
BURLESQUE STARLET PACKAGE
"Unleash Your Inner Vixen" PLUS "The Art Of Tease" PLUS Purchase of Gloves & Stockings: $67
Testimonials
"…a charming, talented, experienced, and superb instructor. Her personable instruction and easygoing, approachable attitude made the learning process a breeze. After the class, I felt prepared and confident."
Sara Jayne - burlesque performer 'Viva Foxx' and owner of Stray Poodle Media.
"Vixen is an amazingly supportive, inspiring and dynamic coach… I used to be really heavy and didn't feel connected to my new, thinner body. I also believed I couldn't dance my entire life, which made me even more self-conscious. I went from having a panic attack the first class, to performing my act on stage like a pro 10 weeks later. It was the most fun I've ever had in my life! I now feel sexy, confident and strong. This class was a truly transformative experience! Don't think about it, just do it"
Kim C. - Casting Director
"I love working with Vixen. My confidence level is back up, I'm learning to appreciate and love my body and myself again. Vixen is so creative, inspiring and helpful. I had a hard time deciding what act to do, what story to tell, she's been extremely patient with me and has helped me so much. Not only is she a great teacher, she's fun to be around, smart, easy going and a total pro. When I saw her perform, she blew me away. I knew right than I'm in good hands. I love her class, her style and her as a person in general. I've seen some of her other students work on their acts and transform on stage, truly amazing. Plus, it's fun to meet like-minded people and make new friends.
I highly recommend her!!!!"
Jacqueline Van Bierk - Singer
"I wanted to unlock my inner goddess who had been handcuffed by bad relationships, bosses who had berated me, women who had bullied me…and a huge lack of self-worth. I also wanted to express a side of me that was lost when I became mother.
My body is now shared, tugged and constantly sought after for comfort and protection. I wanted to feel like for a moment my body was my own again…never did I think it would have such a profound impact on my self-confidence"
Astrid Vause – Inspire Village Blog
" What I didn't expect... was to find myself in a totally safe and friendly environment, with fun, friendly and encouraging women. I wanted what Vixen was talking about! I wanted to find out who I really was and what I wanted people to see. It wasn't about stripping or nakedness at all…it was about empowering myself. Loving myself. All of me, even the "bits" that I was conditioned to think were faults… I left being able to say "i'm fabulous!"... and for the first time, I meant it! This is a class not to miss!"
Erin Treanor - Theatre Producer.
"FABULOUS! This class is wonderful for everyone--woman, man, performer, business professional, housewife. . .
Vixen is an incredibly talented actress/dancer that truly has the gift of being a great teacher. Her enthusiasm, knowledge, experience and patience allows all in her class to excel. I love Vixen and all that she does!"
Mona Harrington – Le Cordon Bleu Chef
"Vixen, really gives you the permission to come out of your shell and express yourself to the fullest. She provides you with great techniques in a comprehensive easy-to-learn way in a safe environment … Absolutely highly, recommend that anyone take this class --- you'll be a more confident, happy, and free person for it.... and have an absolute blast in the mean time. Vixen is the best!!!"
Katie Ann Mitchell - Actress/Singer
"I was able to learn insight into the burlesque world, something I had NO previous experience in. With her help and guidance, I auditioned and became part of The Dollface Dames burlesque troupe in LA. I am not easily impressed by people, but Cat was so good at what she did (and was so fun a person to be around) that she made it hard NOT to be wow-ed by her. I think comedian Steve Martin said it best - "Be so good they can't ignore you!". TAKE CLASSES WITH CAT. DO IT."
Danielle -'Ginnie Hendrix' – Los Angeles (and now East Coast) Burlesque Performer
FOR MORE TESTIMONIALS AND CLASS PICTURES VISIT OUR YELP PAGE
Follow Vixen's performances on instagram @VixenCatVixen
Follow Vixen's classes and student on instagram @BurlesqueVixen
While in town Vixen will also be teaching her SECRETS OF FIRE EATING workshop SUNDAY JAN 13th 1:20pm - 3pm - Tickets available here https://learntoeatfire.eventbrite.com
AND performing her solo show "Vixen DeVille Revealed" - VIP Tickets available here: https://VixenRevealedVIP.eventbrite.com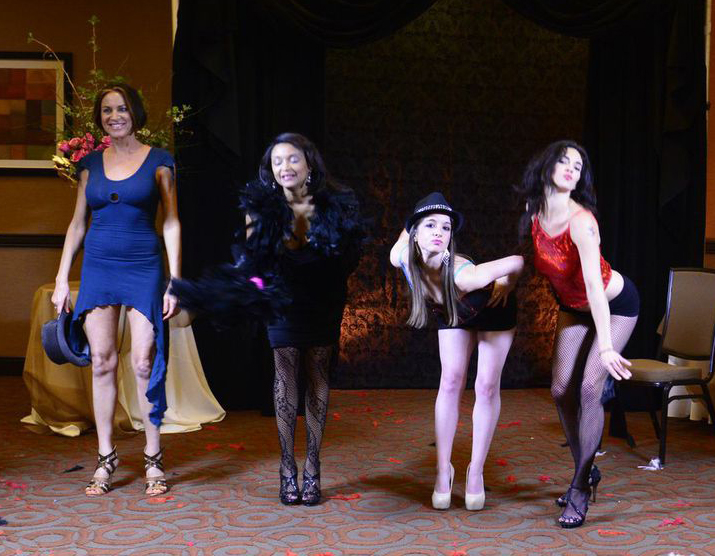 Organizer of Secrets Of Burlesque Revealed with Vixen DeVille
Vixen DeVille is an accomplished, multi-talented, international Variety Burlesque performer, and live event Host, specializing in fire-eating, glass-walking, aerial hoop, and magic. In addition to multiple appearances on TV's, 'Masters Of Illusion', her stage show "Vixen DeVille Revealed" was awarded Winner Best International Show, Winner The Soaring Solo Artist, Winner Encore Producers Award, and Nominated Best of Cabaret & Variety. 
Starting her career in London, England with appearances at Cafe De Paris, The Ritz Hotel and three West End runs at The Charing Cross Theatre, she has since relocated to Los Angeles. She performs regularly around town at The Viper Room, LA Convention Center, The Roosevelt Hotel, as well as venturing out to The Orleans Casino and Hotel in Las Vegas. She's had the honor of performing private events for, 'The Simpsons' and Neil Patrick Harris. 
From classy to comedic, from glamorous to gory, Vixen DeVille is guaranteed to charismatically perform a theatrically spectacular act perfect for your show or event. With an array of stunning costumes and numerous specialty skills to hand, Vixen can offer you a tried and tested signature piece, or create a custom-designed act specifically for you and your theme. 
In addition to performing for audiences, Vixen also teaches her craft both privately 1-on-1 and in supportive group workshop environments. She is a one-stop-shop for anyone interested in the world of Burlesque, with classes ranging from "Introduction to Burlesque & Body Confidence" to full "Solo Act Development" as well supplementary classes covering "