Secrets of a Viral Marketer: 5 Ways to Get 'Em to Laugh, Cry, Share and Buy

Wednesday, March 29, 2017 from 7:30 AM to 10:30 AM (PDT)
Event Details
Light breakfast and refreshments are provided. 
Space is extremely limited. Buy your tickets NOW. 
This workshop is open to startup founders, startup executives, entrepreneurs, innovators, designers and developers.
-------------------------------------------------------------------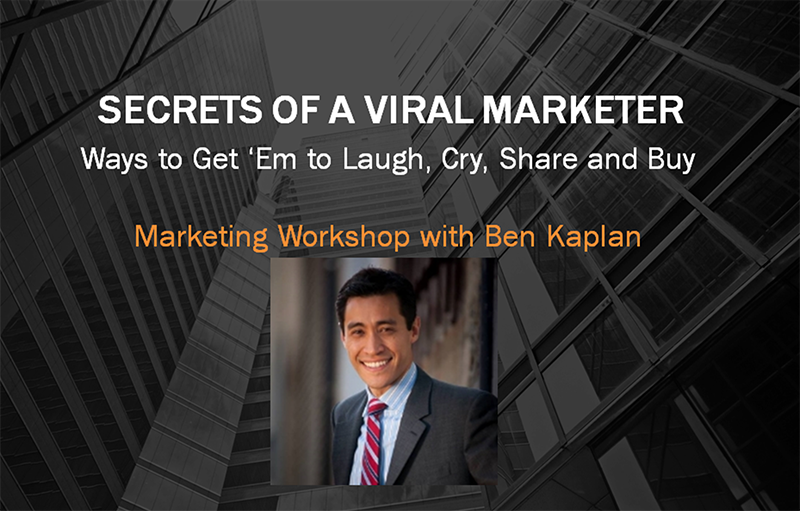 CURRICULUM
So you have a killer product, a rising brand, and want to use high-octane marketing to demonstrate your value proposition and reach millions of target customers — FAST.
But how do you make sure that any investment in PR, digital, social media, influencer outreach, viral video or other content marketing tactics really moves your growth metrics?
In this high-energy interactive presentation, viral marketer Ben Kaplan, CEO of PR Hacker, will take you inside some of the most successful (and surprising) viral marketing hits of the past few years.  Drawing upon his work for big brands like Budweiser, Smuckers, and Milk-Bone — as well as startups from Y Combinator, Techstars, and 500 Startups — he'll reveal how to turn your brand or business into a marketing superstar that generates millions of dollars worth of exposure at minimal cost compared to a traditional advertising or lead generation campaigns.
This presentation will cover what you need to know about viral marketing. Topics we'll cover include:
ALWAYS-ON PR:  How to "create news" and make any brand or startup more "newsworthy"
NEWS-JACKING:  How to leverage breaking news for more exposure using hot-button headlines
INFLUENCER OUTREACH:  How to play "moneyball" to find undervalued trend setters who love to share
SOCIAL MEDIA:  How to trigger "activating emotions" that cause more viral sharing on social platforms
LEAD GENERATION:  How to convert viral exposure into website traffic and user data capture
VIRAL VIDEO:  How to combine story arcs 

with simple CTAs to compel viewers to tell their friends
CONTENT MARKETING:  How to pull in new customers with sticky, surprising, and significant ideas
TARGET AUDIENCE:
1.   Major brands that want to drive awareness, consideration, and purchase of their products
2. Startup founders and entrepreneurs who need to show "traction"
3.   PR, advertising, social media, and digital marketing managers who need higher KPIs and lower budgets 
4.   Anyone who wants to "hack" viral marketing for their startup, company, or cause

AGENDA
7:30 - 8:30AM: networking, light breakfast, refreshments
 8:30 - 10:00AM: startup workshop and Q & A
SPEAKER BIO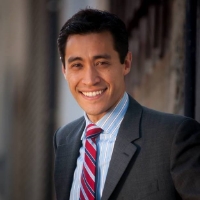 Ben Kaplan (@benjaminkaplan) is the founder and CEO of PR Hacker, the fastest growing PR company in the world.  He is a rare "quadruple threat" PR and media expert:  Over the course of his 15-year career in the media, Kaplan has been featured on 2,000 TV and radio shows (such as Oprah and Good Morning America), served as a media spokesperson for major brands (such as Dr. Pepper and Discover Card), founded a boutique PR firm (with clients like Budweiser and Mercedes-Benz), and worked as a syndicated columnist and commentator (including columns for The New York Times and TIME).  He is also an accomplished coder, startup founder, and Harvard-trained economist.
ORGANIZER

PREMIER SPONSORS

Procopio - Ranked among the Best Law Firms by U.S. News & World Report from 2014-2016.
VentureMoney Management Co. - 
When & Where

Procopio, Cory, Hargreaves & Savitch LLP
1117 California Avenue
Suite 200
Palo Alto, CA 94304


Wednesday, March 29, 2017 from 7:30 AM to 10:30 AM (PDT)
Add to my calendar
Organizer
Access Silicon Valley
Access Silicon Valley is the "virtual bridge" to Silicon Valley, where startup entrepreneurs and serial entrepreneurs in real time, get access to relevant content, and have the opportunity to interact with, angels, VCs and great entrepreneurs that they otherwise wouldn't get the opportunity to see, hear or possibly connect with. In addition we have put together valuable workshops to prepare startup entrepreneurs for the roller coaster ride of the startup world! 
We invite you to reach out and learn more about our amazing network of VC's, entrepreneurs, artists, technologists and designers, as we want YOU to be part of the journey.
Secrets of a Viral Marketer: 5 Ways to Get 'Em to Laugh, Cry, Share and Buy