Secret Stairs: A Walking Guide to the Historic Staircases of Los Angeles
Enjoy a catered breakfast, silly songs, club traditions, and special presentation each week at the historic Los Angeles Breakfast Club.
About this event
PLEASE REMEMBER, TICKET SALES CLOSE 48 HOURS BEFORE BREAKFAST. THERE WILL BE NO WALK-INS AT THE DOOR.
VACCINATION REQUIREMENT: Out of a concern for health and safety, we are requiring all attendees to be COVID vaccinated at least 14 days prior to visiting the LABC. Please bring your COVID vaccination card or digital record issued by the State of California or County of Los Angeles to the club the morning of your visit. We respectfully remind you that no guest will be admitted to the LABC without proof of full vaccination.
ABOUT THE BOOK: Containing walks and detailed maps from throughout the city, Secret Stairs highlights the charms and quirks of a unique feature of the Los Angeles landscape, and chronicles the geographical, architectural, and historical aspects of the city's staircases, as well as of the neighborhoods in which the steps are located.
ABOUT THE SPEAKER: Charles Fleming is the author of the national bestseller High Concept: Don Simpson and the Hollywood Culture of Excess, and co-author of the New York Times bestsellers Three Weeks in October: The Manhunt for the Serial Sniper, A Goomba's Guide to Life, and My Lobotomy. A former staff writer for Newsweek, Variety, and the Los Angeles Herald-Examiner, and a frequent contributor to Vanity Fair, the New York Times, the Los Angeles Times, Los Angeles magazine, and LA Weekly, Fleming teaches journalism at USC. He lives with his wife and two daughters in Silver Lake, California.
ABOUT THE CLUB: Founded in 1925, the Los Angeles Breakfast Club still thrives with food, friendship, and fun. Our meetings are held in our clubhouse, Friendship Auditorium, located at 3201 Riverside Drive, near the corner of Los Feliz Boulevard, in Griffith Park. Best described as a variety show, attendees enjoy a catered breakfast, silly songs, club traditions, and an interesting presentation from a guest speaker.
TICKETS: Sales on Eventbrite close 48 hours before breakfast. Non-members are $25 and Members are $18, utilizing a special promo code.
Please arrive between 6:45 - 7:00 AM sharp! Doors close at 7:15 AM. Your admission includes a buffet breakfast and enjoyment of our 96-year-old weekly variety show.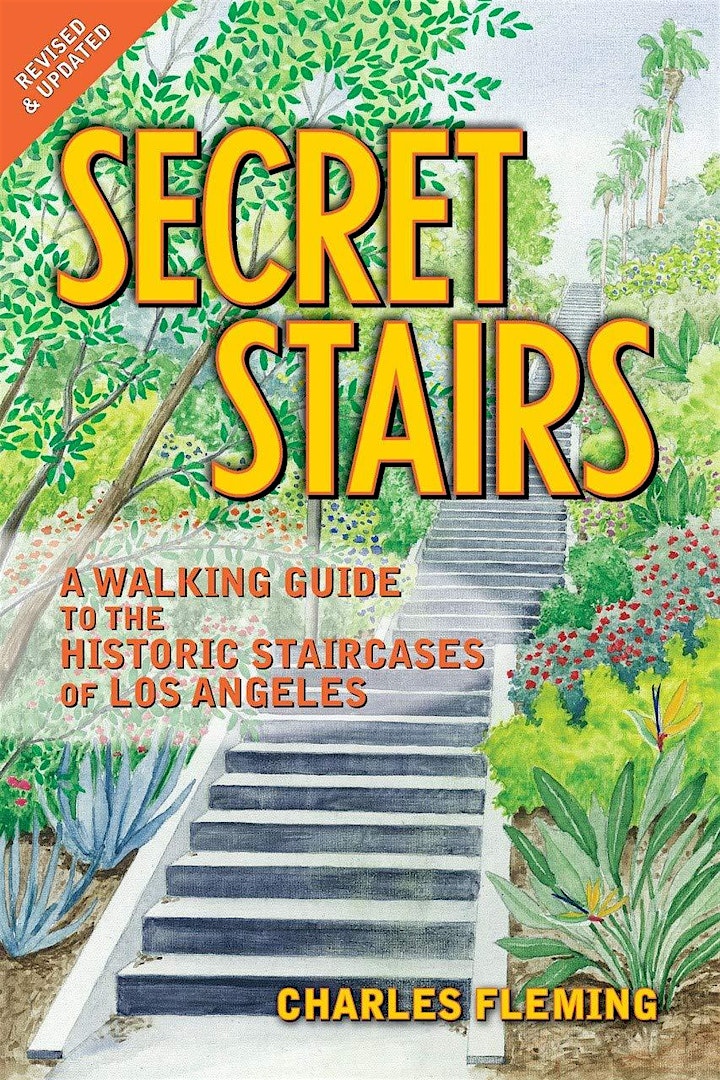 Organizer of Secret Stairs: A Walking Guide to the Historic Staircases of Los Angeles