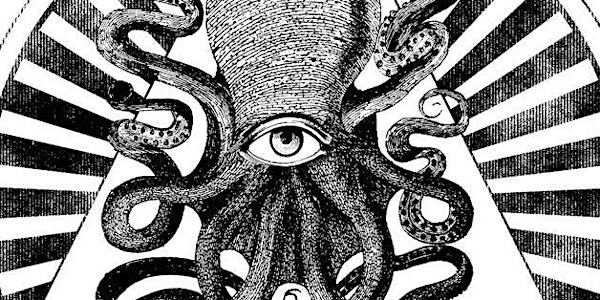 Secret Science Club presents Animal Behavior Expert Simon Garnier
**PROOF OF VACCINATION REQUIRED**
Event Information
Location
The Bell House
149 7th Street
(Between 2nd and 3rd Ave)
Brooklyn, NY 11215
Secret Science Club presents Animal Behavior & Intelligence Expert Simon Garnier, 7:30pm Doors, 8:00pm Show, FREE!
About this event
Feeling antsy? Join us as we explore brilliant & bizarre creatures
Secret Science Club presents Animal Behaviorist & Swarm Intelligence Expert Simon Garnier
Schools of fish, migrating birds, and other animals that move as collectives exhibit uncanny behavior -- swarming, murmurating, ebbing & flowing almost like liquids.
Flowing armies of ants can even build bridges and scaffolding with their own bodies. They do it spontaneously, forming themselves into shapes and structures with astonishing efficiency.
At the next Secret Science Club, biologist Simon Garnier explores this "living architecture" and the small minds behind it. How do these brilliant creatures use collective intelligence to perform feats of engineering that put human efforts to shame?
BEFORE & AFTER
- Imbibe our streaming cocktail of the night, the "Myrmeration"
- Groove to wild, sinuous, pulsating tunes
- Munch on pepperoni, mushroom truffle oil, and Margherita artisan pizza
- Stick around for the scintillating Q&A
SIMON GARNIER is director of the Swarm Lab and professor of biology at the New Jersey Institute of Technology. He researches robot swarms, army ants, and socially networked slime molds to learn how intelligent collective behaviors (and not so intelligent ones) emerge in groups. He also considers the question of self-organization in nature -- in everything from cells to human crowds. Dr. Garnier has been a featured scientist on Science Friday and the Guardian technology video series, and in National Geographic, Scientific American, Mashable, The Verge, and the New York Times.
This edition of the Secret Science Club meets Monday, May 9, 8PM @ the Bell House, 149 7th St. (between 2nd and 3rd avenues) in Gowanus, Brooklyn. Subway: F or G to 4th Ave, R to 9th St.
Please bring ID: 21+.
No cover. Just bring your smart self!
Doors to the performance space open at 7:30pm. Bar opens at 5pm.
**Proof of full vaccination required for entry**
*This event will be mixed seated/standing. Arrive early for best seat selection.*
SECRET SCIENCE CLUB
Underground . . .
Shrouded in mystery . . .
Chock-full of brainiacs . . .
The Secret Science Club features:• mind-bending lectures• volatile experiments• chemical libations• star-gazing sounds
Front Bar opens at 5:00pm. Doors open at 7:30pm.
Please bring ID: 21+.
No cover. Just bring your smart self!
IMPORTANT:
This event is not socially distanced. All attendees must have proof of full COVID-19 vaccination to attend the event. Please download and register with NY's Excelsior Pass. You must present this at the door to verify your vaccination status. If you are visiting from out of town or can not access the Excelsior Pass app, you must present your vaccination card at check-in. NAME ON VACCINATION CARD MUST MATCH YOUR ID.
Full Vaccination is 14 days after your second dose of the Pfizer-BioNtech or Moderna COVID-19 vaccine or at least 14 days after your single dose of the Johnson & Johnson's COVID-19 vaccine
All guests are asked to wear masks when not eating or drinking. The Bell House will follow all City, and State guidelines to ensure a safe performance for patrons, staff, and artists.
This event will be presented in accordance with applicable public health requirements as of the date of the event; which could include changes to capacity, attendance prerequisites, procedures, and other protective measures. Any updated protocols will be included in your ticket reminder email closer to the event date
Date and time
Location
The Bell House
149 7th Street
(Between 2nd and 3rd Ave)
Brooklyn, NY 11215