About this Event
Barbès and Electric Cowbell Present
SECRET PLANET 2020
The 10th Anniversary Edition
Ten years ago, Barbès and Electric Cowbell joined forces for the first time to present a showcase timed to coincid with the APAP conference. APAP is an annual rite that, every January, brings musicians and music industry professionals to New York City. It is the largest event of its type in the world and brings people from every corner of our planet to the New York winter.
The weeklong gathering can be grueling: showcases, conferences, meetings (cold, snow…) and music can sometimes feel like a footnote, or event a commodity.
Secret Planet, rather than an industry showcase, prides itself in focusing on music and feels more like a festival than a showcase. Artists come from close and afar. From countries and neighborhoods where english is not always understood, and where their culture is not always represented on the US stage. However, whatever their geographical origin, all Secret Planet artists, tend to follow their own vision and not be held back by genre, rules, language or commercial appeal. They all have in common a creative impulse never impeded by stylistic or geographical boundaries.
Over the years, Secret Planet has presented close to 80 different groups, including Chicano Batman, Combo Chimbita, Hailu Mergia, Janka Nabai, No BS Brass Band, Flor de Toloache, Las Cafeteras, Alash, Anbessa Orchestra, Innov Gnawa, Chicha Libre, Slavic Soul Party, Ladama, Underground System, The Debo Band, Alsarah & the Nubatones, BCUC, Mdou Moctar, Yonatan Gat and quite a few more.
This year's edition hopscotches from Siberia to Algeria, France, Palestine, Haiti and Colombia - as well as a few New York boroughs where most of the world is represented - not always so secretly.
$10 GA, free to APAP badges.
LINEUP
Sounds of Siberia feat. Yuliyana and Nachyn 7:00 PM
Huda Asfour 7:45 PM
Cochemea 8:30 PM
Sunny Jain's Wild Wild East 9:15 PM
Alba and the Mighty Lions 10:00 PM
Combo Lulo 10:45 PM
Vox Sambou 11:30 PM
Sofiane Saidi and Mazalda 12:15 AM
Los Cumpleaños 1:00 AM
Special Guest DJs:
Sonido Mixteco and Dayansiiita
7:00pm
SOUNDS OF SIBERIA FEAT. YULIYANA AND NACHYN
https://schedule.sxsw.com/2020/artists/2021211
Yuliyana Krivoshapkina is the foremost master of the khomus, a type of jaw harp from the Sakha Republic (Yakutia). Nachyn Choreve is a soloist in the Tuvan State Philharmonic and founding member of Tuvan psychedelic rock band Hartyga. Together, they transport listeners to the vast expanse of Siberia, a land of mountains, deserts, plains, and tundra. Nachyn's mastery of throat singing takes you to the taiga of Tuva, while Yuliyana's khomus brings the sounds of the endless tundra of Yakutia. When heard together, the Sounds of Siberia are a transformational experience.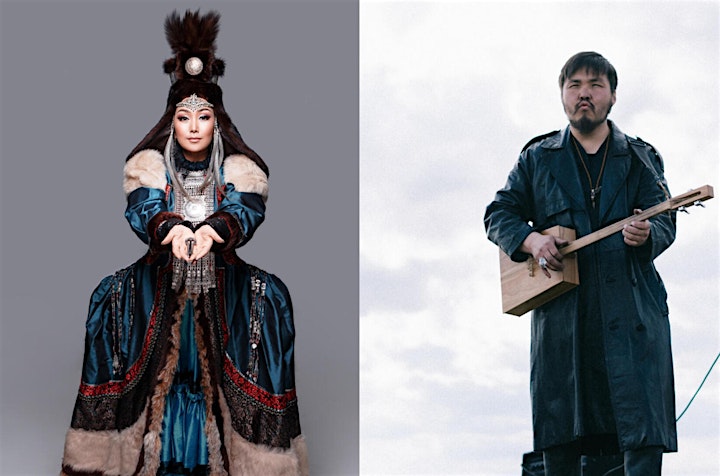 7:45pm
HUDA ASFOUR
Huda Asfour—musician, engineer, educator and social entrepreneur—believes in the necessity of transcending borders in both life and music. Huda is a natural storyteller whose music, through the tenderness of her oud and the lyricism of her compositions, tells stories that challenge taboos and stereotypes. Since the establishment of her first band with Tamer Abu Ghazaleh in 2003, Huda has released two studio albums ( 2009 and 2018), an original 15 min film score (2012), and has in the last 10 years collaborated with many artists from all around the world spanning, the Arab region, Europe, The United states and China. Huda is also the co-founder of two art initiatives in DC, the DC Palestinian Film and Arts Festival and the Mashriq Maghreb Jam sessions.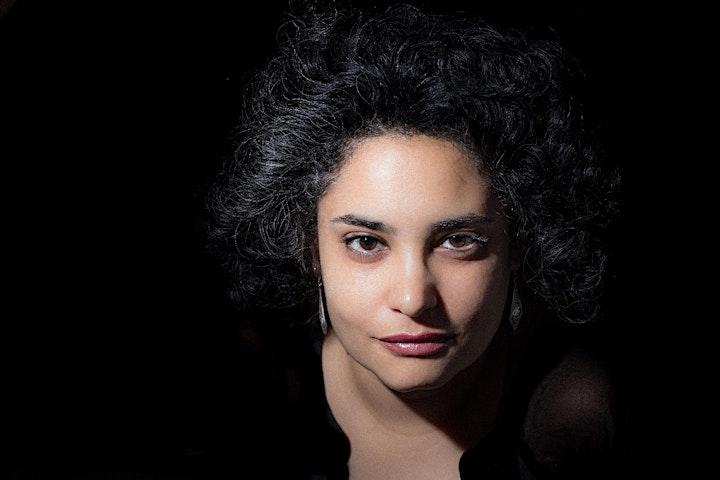 8:30pm
COCHEMEA
https://daptonerecords.com/artists/cochemea/
A California native with Yaqui and Mescalero Apache Indian ancestry, Cochemea spent the last 15 years touring with the late Sharon Jone. He grew up surrounded by music but without knowing much about his heritage. Both his parents were musicians, and gave him a heavy name meaning "they were all killed asleep." Cochemea has spent much of his diverse musical career – as a soloist, musical director, composer and ensemble player – exploring and iterating on roots music, and All My Relations is a capstone meditation on his own ancestry.
Originally conceived during Sharon Jones and The Dap-Kings' final year of touring, Cochemea and Daptone's Gabe Roth cast a varied but familial set of New York musicians to bring All My Relations to life.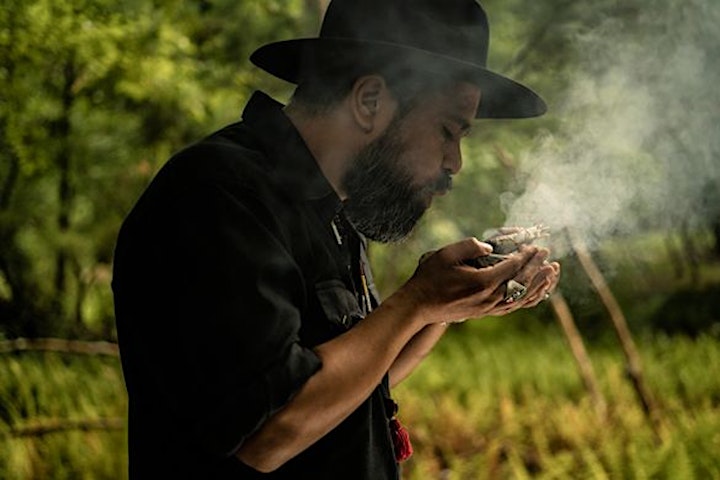 9:15pm
Sunny Jain's WILD WILD EAST
Sunny Jain's Wild Wild East encompasses myriad facets of Jain's identity both as a first-generation South Asian–American and as a global musician, from his own family's immigration story to his eclectic musical upbringing. In recasting the immigrant—steeped in the courage to leave a familiar homeland for a new beginning—as the modern-day cowboy and cowgirl, Jain sources musical inspiration from the scores of Bollywood classics and Spaghetti Westerns, Indian folk traditions, jazz improvisation, and rollicking psychedelic and surf guitar styles.
Jain is best known as the dhol-pounding bandleader of Red Baraat, the frenzied fusion of bhangra, hip-hop, jazz, rock, and unbridled energy that NPR called "the best party band in years." The drummer and composer has collaborated with jazz artists Vijay Iyer, Donny McCaslin, Norah Jones, and Kyle Eastwood; the Sufi rock band Junoon and singer Peter Gabriel. Smithsonian Folkways Recordings will be releasing the debut album in February of 2020.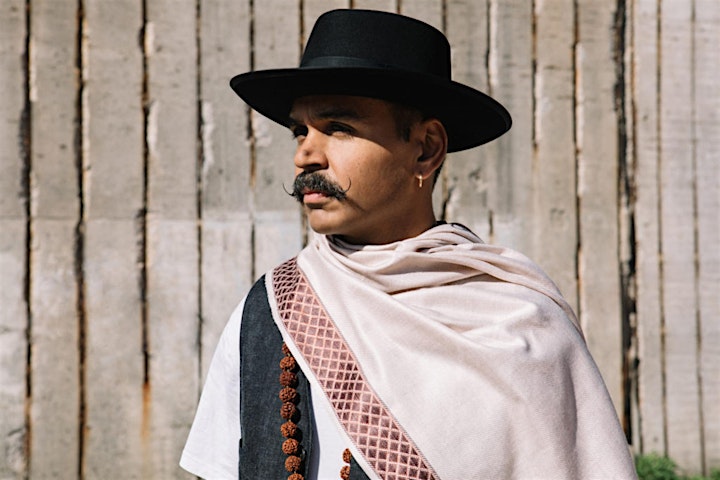 10:00pm
ALBA & THE MIGHTY LIONS
https://nyctrust.bandcamp.com/album/la-verdad
Alba + The Mighty Lions is a Brooklyn-based Latin Psychedelic Soul band fronted by singer/songwriter, Alba Ponce de León, and comprised of members from The Budos Band, Ikebe Shakedown, Charles Bradley, Naomi Shelton & The Gospel Queens and more. Soulful vocals paint a mood while the band's nimble arrangements follow every move. Alba Ponce de León is a multi-talented artist who cut her teeth in the swirling scene of Brooklyn's indie underground, backing up Daptone acts Charles Bradley & Naomi Shelton as well as playing a major role in the fearsome feminist freedom fighters, The Resistance Revival Chorus. Their cover of David Bowie's Space Oddity was featured on Gimlet Media's podcast, The Habitat. Alba +The Mighty Lions is releasing a 45' on the boutique label, Names You Can Trust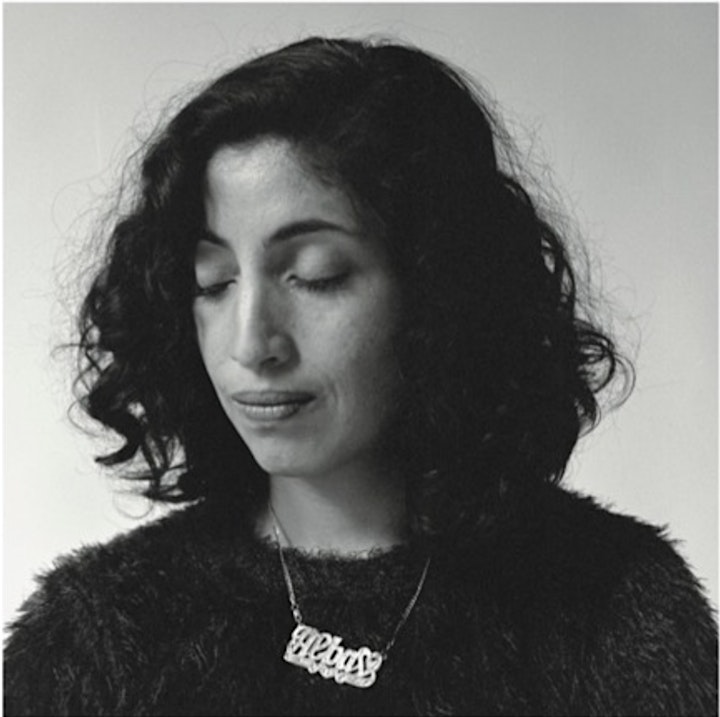 10:45pm
COMBO LULO
Drawing inspiration and direction from band leader, composer and multi-instrumentalist Mike Sarason, Combo Lulo moves side to side from effortless Jamaican foundation rhythms into the further reaches of Caribbean influence…incorporating a natural transition between Jamaican classics and the essence of Afro-Latin ritmo. It's a musical match made in heaven and, more importantly, it's carried out with the gentle and deft touch of veteran studio musicians with deep appreciation and nuanced understanding. Together with Names You Can Trust, it's a locked in groove that is a perfect slice of roots, collaboration & present day experimentation that is sure to have any listener feeling nice.
11:30pm
VOX SAMBOU
https://voxsambou.bandcamp.com/
Haitian-born Vox Sambou is an MC, poet and multilingual performer who writes and performs in Creole, French, English, Spanish and Portuguese. A founding member of Montreal-based hip-hop collective, Nomadic Massive. His own music focuses on the traditional rhythms of Haiti mixed with elements of afrobeat, jazz, reggae, and hip-hop, and is committed to denounce injustices and social imbalances.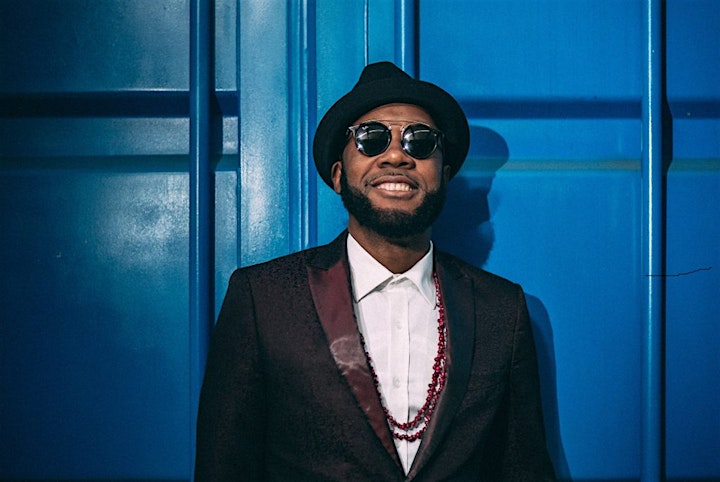 12:15am
SOFIANE SAIDI & MAZALDA 12:15
Algerian Rai came to prominence in the late 80's and in the span of a couple of years, managed to grow from a lo-fi, cassette-only, genre to the overproduced mega-hits of the early 90's. The beautiful collaboration between Algerian Singer Sofiane Saidi and the lyonnais group Mazalda is a daring re-invention that looks back to the early history of Raï but seeks to meld a vintage approach with an adventurous edge. Sofiane's singing possesses all the lyrical qualities of the best of Oran's singers, while Mazalda's arrangements rely both on a sense of groove and an audible joy in unexpected sonic detours.
Their debut album received a tremendous reception in Europe and in the Arab world and their live shows have taken them all over Europe as well as Turkey, Egypt, Algeria and a host of new places for 2020.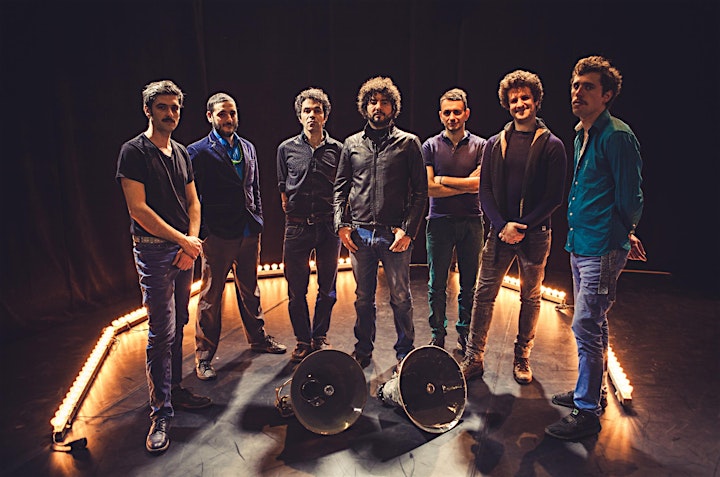 1:00am
LOS CUMPLEANOS
https://www.facebook.com/LosCumpleanos/
Los Cumpleaños play a psychedelic take on classic Colombian Cumbia, Porro, Son Caribeño, Salsa Criolla and Bullerengue. The band has the playfulness of an experimental group and the energy of a punk rock band. They mix new wave synths & retro organ sounds with effect-laden trombone and trumpet as well as a three piece percussion section. Cumpleañosfeatures virtuoso percussionist/vocalist Nestor Gomez from Barranquilla, Colombia, Lautaro Burgos from Chaco, Argentina on drumset as well as Eric Lane on Keyboards and Alex Asher on Trombone from the USA. The members of Los Cumpleaños have played with a variety of notable artists including: Anibal Velazquez, Lizandro Meza, Juan Piña, Alfredo Gutierrez, MAKU Soundsystem, Beyoncé, Joan as Police Woman and People's.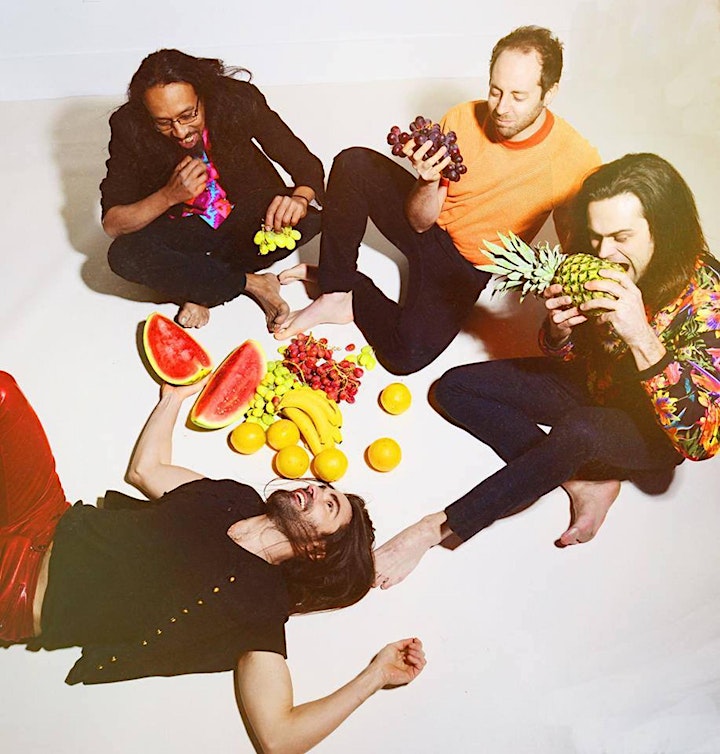 Performers
Date and Time
Location
Refund Policy