SECRET Outside Lands 2017​ AFTER-PARTY with GOLDROOM + Watch The Duck + Grace Mitchell | After Party for OUTSIDE LAND

Saturday, August 12, 2017 at 9:00 PM

-

Sunday, August 13, 2017 at 2:00 AM (PDT)
Who's Going

Loading your connections...
3 of your friends are going.
Share it to get more people on board!
Share

Sara Haughty
San Francisco, California

Luke Picard
London, United Kingdom

Rick Vespucio
Florence, Italy
Event Details
YUKSEL PRESENTS
( https://www.facebook.com/yukselpresents/ )
For table reservations text 415.684.5045
OUTSIDE LAND AFTER PARTY

GOLDROOM + WATCH THE DUCK
+
GRACE MITCHELL



For table reservations text 415.684.5045
On his full-length debut West of the West, L.A.-based songwriter/producer Goldroom bends the boundaries of electronic music to build a sleekly composed but soulful update of the quintessential California sound. "I left where I grew up and came to California with all these romantic ideas of what L.A. would be like," says Josh Legg, a Massachusetts-born multi-instrumentalist who's made music as Goldroom since 2011. "Over the years I've fallen completely in love with everything about it, even all the grit and grime, and with this album I wanted to pay homage to L.A. and how it still feels so romantic to me."
Though it takes its title from a Theodore Roosevelt bon mot—"When I am in California, I am not in the West, I am west of the West"—the follow-up to Goldroom's acclaimed 2015 EP It's Like You Never Went Away mines much inspiration from Legg's love for the sea. "For me, 'west of the West' can mean the Pacific, which has become an important place for me over the last decade," he says. A longtime sailor, Legg also notes that "a lot of my childhood memories are of me and my dad on this little tiny boat, cruising around the New England coast. I spent countless hours just sailing and listening to music, and the feeling of that experience has stayed with me really heavily over the years." Throughout the album, Goldroom reveals his deep-rooted affinity with the ocean by sculpting expansive arrangements and instilling each song with a serene yet kinetic energy.
That energy's partly sourced from Goldroom's ingenuity in interlacing live guitar, bass, and percussion into electronic soundscapes to form a sound both forward-pushing and timeless. On West of the West, he further shapes that glossy but groove-heavy sound by tapping into sensibilities of early French house music. "I don't feel all that influenced by producers on a day-to-day basis—songwriting is what's important to me, so I'm usually thinking about guys like Tom Petty or Curtis Mayfield—but there's an innocence to what producers like Daft Punk and Alan Braxe do that appeals to me," says Legg. And just as those artists show an intense fascination with the pop landscape of the early '80s, Goldroom steeps West of the West in its own nostalgia. "I've always used music as an escapist device, as a way to try to get back to that feeling of when you were younger and everything was a little more pure and uncomplicated," he points out.
On the album-opening "Silhouette," for instance, Goldroom brilliantly channels the breezy and bass-powered feel of classic French touch music. Slow-building and warmly intimate, the song bittersweetly muses on "what it means to be far away from someone you love and feeling like part of you is missing without them," as Legg explains.
From start to finish West of the West sustains that dreamy melancholy, a mood informed by Legg's solo touring as a DJ in recent years. "Being alone on the road for long stretches of time is a pretty unique experience," he says. "There's this dual thing of loving that lifestyle of constantly being in motion, but also missing my family and my friends and feeling pulled back home. That's definitely something I kept coming back to as I was writing for this record." Trading off vocals with Irish singer/songwriter Rooty throughout West of the West, Goldroom brings a nuanced emotionality to songs like "Back to You" (a sweetly shimmering feel-good track), "Lying to You" (a darkly propulsive number with all the cinematic intensity of an '80s pop gem), and "Retrograde" (a gorgeously urgent anthem driven by Rooty's powerful vocal performance).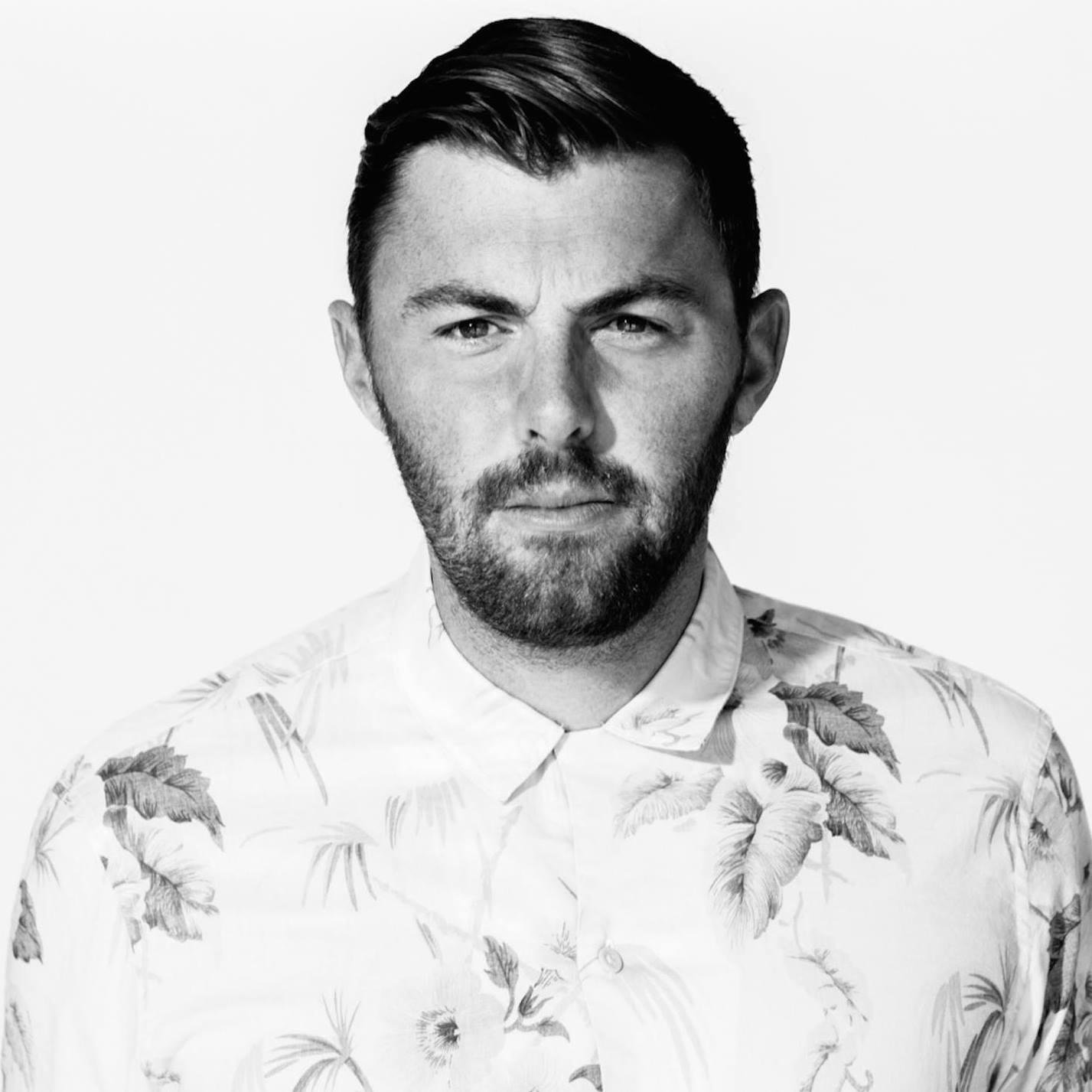 In creating West of the West, Goldroom aimed to "dig really deep and come up with something more honest and meaningful than what you usually see in dance music." Aided by his graceful grasp of songcraft, that honesty manifests itself in a spirited vitality also abundant in Goldroom's energetic live show. (Featuring a full band setup, the Goldroom live set finds Legg backed by a bassist, drummer, and fellow singer as he alternates between guitar and keys.) "It's a lot different from older Goldroom stuff, where my primary concern was whether or not the song was going to work on a dance floor," Legg adds in reflecting on West of the West.
Debuting with the Angeles EP in 2011, Goldroom emerged soon after the dissolution of Legg's former band NightWaves. "I'd been writing all these songs but had no outlet for them, so people suggested I start a solo thing," recalls Legg, who borrowed the name Goldroom from a dive bar in Echo Park ("a good place to get drunk and find answers to all of life's hardest questions"). Though Goldroom was born from his then-burgeoning infatuation with the electronic world, the project drew closely from Legg's near-lifelong experience in making music. Raised in Wellesley, Massachusetts, he learned to play cello and guitar as a child and soon started writing his own songs and self-recording on a four-track. At age 15 he had a major musical awakening while teaching sailing on Cape Cod, where a group of college kids turned him on to the '60s/'70s rock and folk artists who would eventually guide his own songwriting. After heading off to study at the University of Southern California, Legg discovered Air, Daft Punk, and other electronic artists whose music "made me feel things I didn't know that I could feel." He then began his journey toward crafting boldly inventive electronic music with a classic-pop songwriting structure at its core.
For Goldroom, the main thrill of West of the West is his success in "making a record where I could sit down with an acoustic guitar, play the album all the way through, and still make it work." But while each song is strong enough to stand unadorned, West of the West's lush and luminous production ultimately lends the album an even greater emotional depth. "There's something really incredible about beautiful chords being played using a stack of nicely tuned synthesizers," Legg says in discussing his passion for electronic music. "And with a drum machine, you can make a kick-drum sound that's more impactful than any real kick drum. There's a whole world out there with electronic music, and the thing that gets me most excited as a musician is finding new ways to paint with those palettes while still telling a very human story."
Everyone sees a duck floating smoothly on the top of the water, but one rarely sees how hard it kicks to stay there.
WatchTheDuck (WtD) is a music-based collective dedicated to capturing & celebrating the overlooked beauty in the mundane, daily hustle. (& we like ice cream)


If one wanted to describe 18 year old Grace Mitchell in a nutshell one might say she's a post-Yeezus, highly aware pop disruptor with a lifelong reverence for Tori Amos and a frenetic, fiery sound that raises a middle finger to the zeitgeist while possessing the power to reshape it- but that's just the beginning.
"We're always trying to innovate and make pop music sound fresh," she declares. "It's never standard or formulaic. It's experimental, and I'm telling stories."
In order to properly convey that style, the Oregon native locked herself in a Los Angeles studio with Mark Foster of Foster The People back in 2014. When they emerged, she came armed with an explosive sonic concoction that's as danceable as it is deadly.
"What I hear naturally and what he hears naturally are two very different things, but they complement each other," she goes on. "The more time we spent together, we identified something very articulable. It's more creative, but still poppy and at a really fast tempo."
On her 2015 Race Day EP, the schizophrenic slap of "Jitter" shifts from a skittering vocal sample into an eerily catchy harmony and funked-up break with lines like, "We don't care if you can see, everyone's jittering." Over a hyper kinetic backdrop, Grace weaves together a different kind of take on that "high school party set piece" from your favorite movie.
"We originally wanted to make it a ballad," she admits. "Then, it just got faster and faster with that vocal sample. We decided to make it about that idealist young adult party situation. However, it's high energy, reckless, promiscuous, and provocative. It's a good indication of what I'm doing."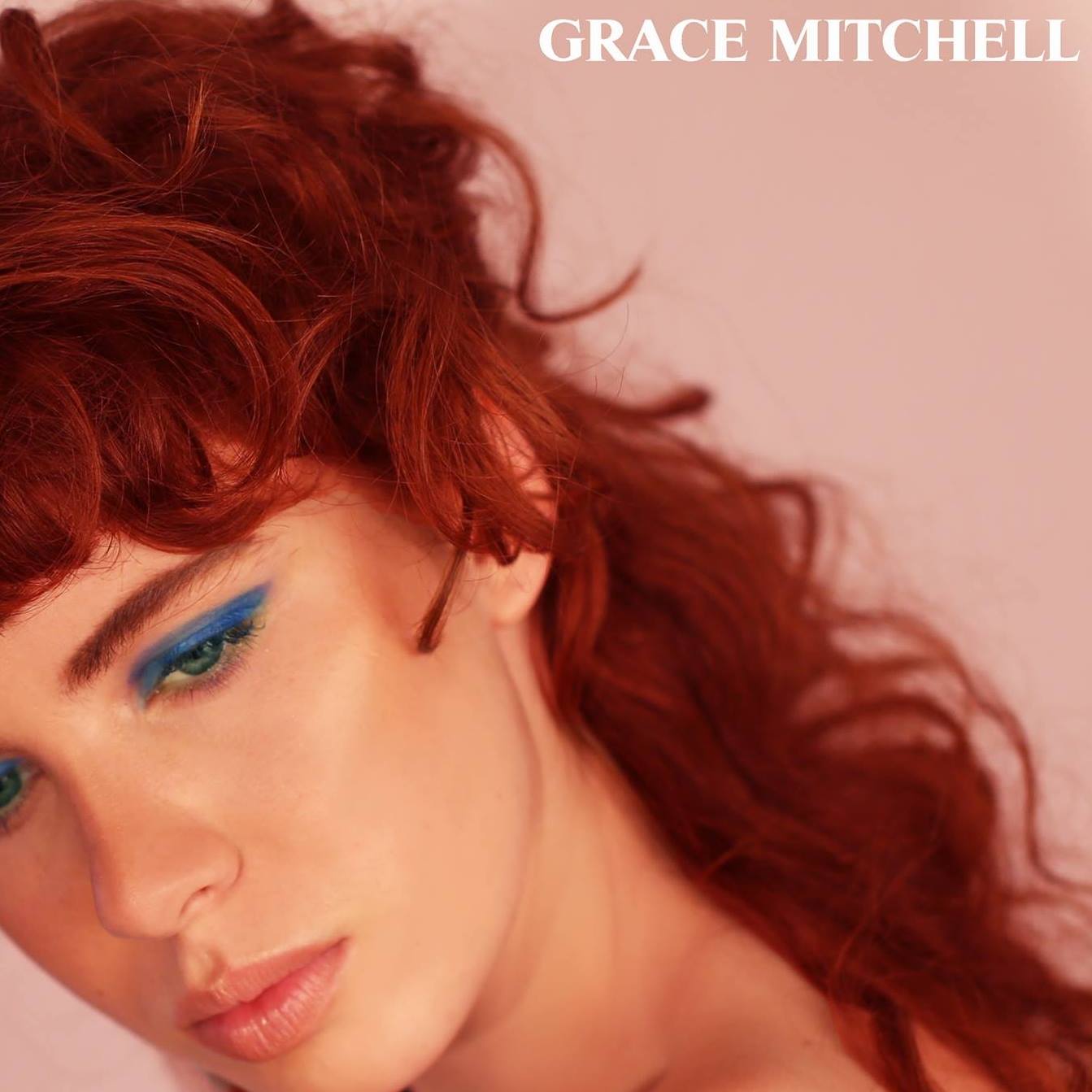 (There was another character from the Pacific Northwest who sang about teenage disillusionment like this say 25 years ago or so, and it worked out for him…just saying!)
Elsewhere, "Breaking Hearts and Taking Names" is what she dubs, "a classic party song, but more empowering and thought-provoking." Then, there's the title track, which nods to her hometown of Eugene, OR nicknamed "TrackTown USA."
Signed to Republic Records in 2013, Grace officially entered the race with her cover of "Maneater," which appeared on the soundtrack to the critically acclaimed The Secret Life of Walter Mitty. Her debut EP, Design, got the blogs buzzing in 2014 with tracks like the single "Broken Over You."
Ultimately, you're going to have a lot to say about Grace once Race Day drops. "With this EP, I'd like for people to be able to relate to the music in a direct way or even on a more subconscious manner," she leaves off. "These are my observations of what I'm seeing. You can take the stories or the 'fuck you' from it."

For table reservations text 415.684.5045


For table reservations text 415.684.5045


21+
clift hotel
495 Geary St, San Francisco, CA 94102
Have questions about SECRET Outside Lands 2017​ AFTER-PARTY with GOLDROOM + Watch The Duck + Grace Mitchell | After Party for OUTSIDE LAND ?
Contact the organizer
When & Where

clift hotel
495 Geary Street
San Francisco, CA 94102


Saturday, August 12, 2017 at 9:00 PM

-

Sunday, August 13, 2017 at 2:00 AM (PDT)
Add to my calendar
SECRET Outside Lands 2017​ AFTER-PARTY with GOLDROOM + Watch The Duck + Grace Mitchell | After Party for OUTSIDE LAND