Description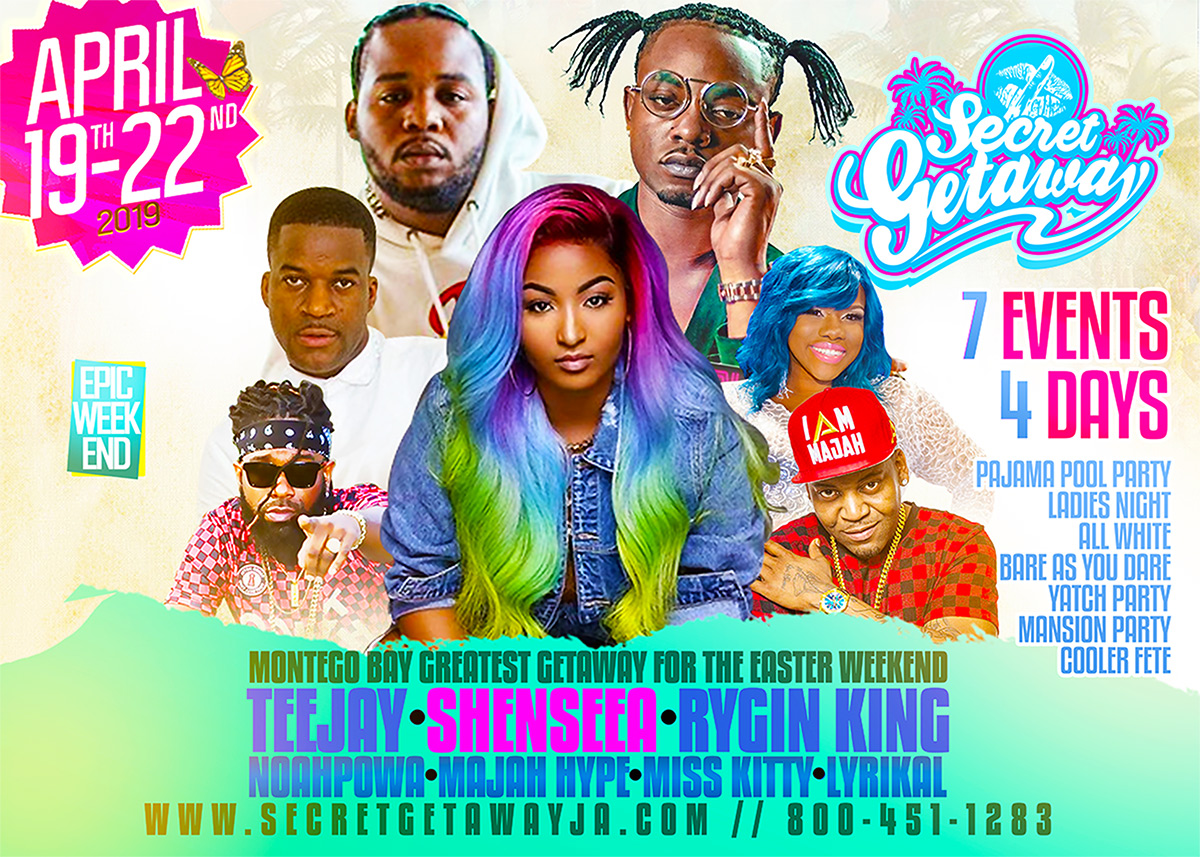 SECRET GETAWAY JA 2nd Year of Festivities... April 19th-22nd Easter Weekend Comes alive in Montego Bay, Jamaica. 7Events 5Days 4Nights plus Excursions... Only $100 USD to hold your spot. Hotel & Party Package Included (With Hotel Transport) . Log on to www.secretgetawayja.com
And follow us on Instagram and Facebook @secretgetawayja #grouptrip #vacae #tropics #jamaica #islandbreeze #mobay #montegobay #socalovers #reggae #dancehall #hiphop #rap #girls #culture #girlsgonewild #excursions #getaway #secret #lovers #partyhard #whineDownLow #fete #cooler #EasterWeekend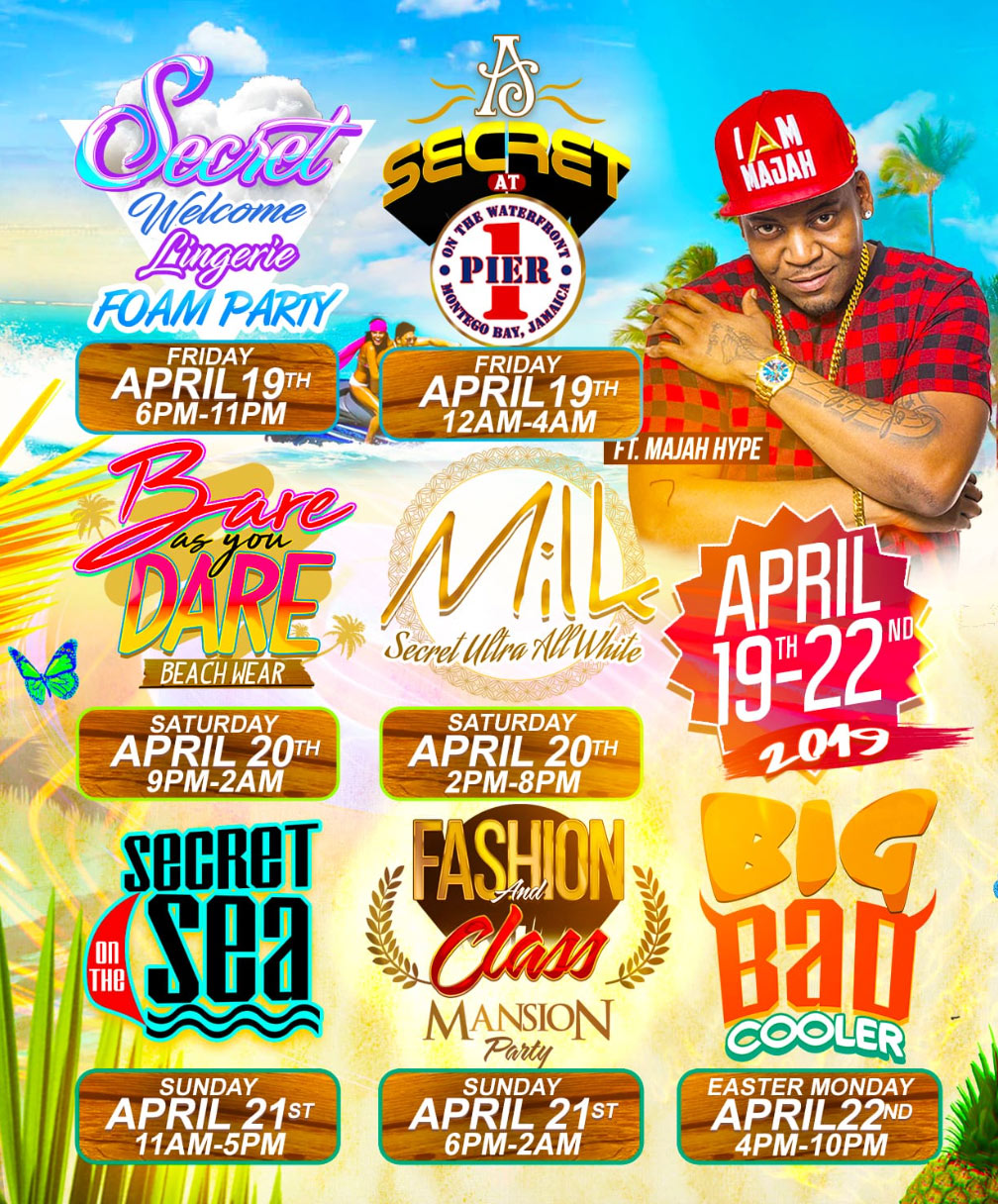 Disclaimers:
Refund Policy: All payments including deposit to Secret Getaway Ja are non refundable.
Late Payments: Payments are due according to payment schedule on date stated. If payments are made after scheduled due date there is a $25 late payment fee added. Any payments made 15 or more days late there will be a $100 late fee added. After 30 days of non- payment Secret Getaway Ja reserves the right to cancel your reservation with no refund for all monies previously paid.
Roommate Assurance: If you are sharing a double or triple room occupancy upon payment of deposit please state the name(s) of the other person(s) staying in your room to assure you will be in the room with said person(s).