Stompin' High energy, Roots Rock and Americana Country with some Bourbon & Beer!
About this Event
Azalea City Recordings' Artists, Ruthie & the Wranglers, play rockin' American Roots music (also known as FUN!) and are based in the Washington, DC area. From original Americana Country to rousing Surf instrumentals, their clever lyrics, high energy and spritely hillbilly harmonies set them apart from the rest. The band has won 30 Washington Area Music Awards (WAMMIES) including Artist of the Year and Album of the Year "...songwriting flair... nothing short of brilliant" —Billboard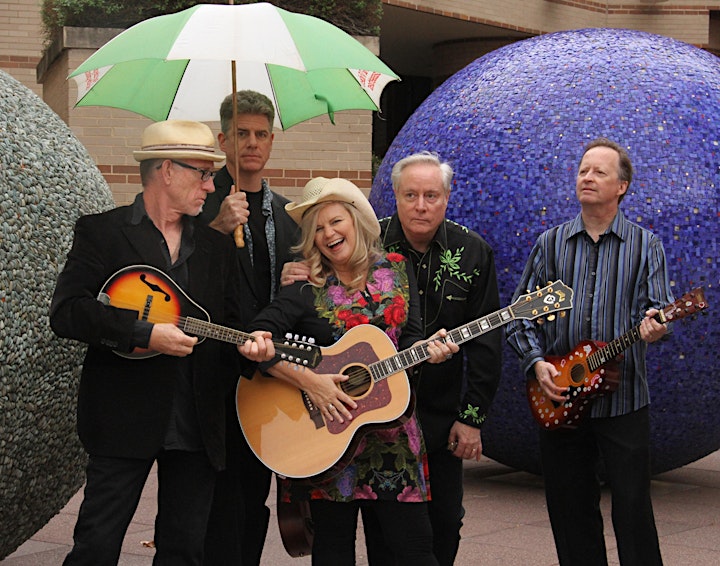 TIME – 6pm to 9pm
DATE – Thursday, August 8th, 2019
WHERE – Omni Shoreham, 2500 Calvert Street NW – Robert's Restaurant Terrace to the Omni Shoreham Garden
WEAR – Business Casual to your Nicest Jeans or Shorts (or that perfect cocktail dress!) Hats & Boots Encouraged!
Stay tuned for each of the next concerts and mark your calendar for the following Thursdays:
• August 22nd "Ma Petite Chou" 4-piece nightclub band of 30s era jazz- • • Sept 5th "David Bach Consort" 3-piece incorporating jazz, Latin, Rock, euro classical • Sept 19th "Ma Petite Chou" 4-piece nightclub band of 30s era jazz