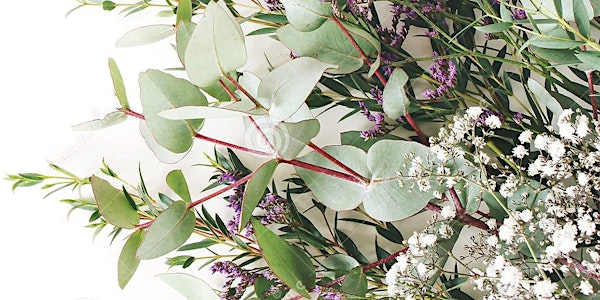 "SECRET GARDEN GALA"
Join us for our inaugural fundraising gala to share an inspiring evening with our supporters in the community, filled with HOPE & FUN!
When and where
Location
Emmaus Church of Jacksonville 3425 Sans Pareil Street Jacksonville, FL 32224
Refund Policy
Contact the organizer to request a refund.
Eventbrite's fee is nonrefundable.
About this event
Our goal is to raise $25,000 and every dollar raised will be applied toward acquiring our permanent property to be called Village of Hope!
Every woman should have a safe place to live, to be connected with a community of care and be loved unconditionally.
The Problem: The National Human Trafficking Hotline operated by the Polaris Project logged 28,335 victim calls in 2018. According to Shared Hope International, 767 human sex trafficking cases were reported in Florida during the same time frame. Jacksonville is on the map as the city hosting the third most cases of human sex trafficking in the state of Florida, while Florida is ranked third for cases of human sex trafficking in our country. We know that sex trafficking is a major epidemic in our world and in our country, and now we know that it is a problem in North East Florida (NEFL) and in our own city of Jacksonville. Those trying to escape sexual exploitation and trafficking situations often find themselves living in poverty, forced to stay in potentially unsafe shelters which cycles back to a life on the streets to survive. Organizations exist in NEFL that fill the safe housing gap, but very few are dedicated to survivors of human sex trafficking or offer the 2 year program needed for healing and a return to society. More than half of the women who were rescued last year in Jacksonville were forced to leave the area to find suitable housing simply because we did not have enough safe beds in NEFL.
The History: Awakenings House has traditionally operated homes for drug and alcohol rehabilitation and has found that those affected by the complex trauma created by sexual exploitation has inhibited their residents from the healing that they need. By partnering with others in the human trafficking rehabilitation community, Awakenings House has began to pilot a new home aligned with trauma-based programming, changing history.
The Short Term Solution: Awakening's House new home located in St. Augustine, FL, will initially house four women for a six to nine month pilot period. Surrounding these four women with a safe and secure environment gives them the time needed to regain dignity and begin healing. The pilot program is modeled after Thistle Farms, a successful human trafficking rehabilitation program in Nashville, TN that has been championing the cause for 21 years. Awakenings House is proud to be classified as a sister organization to Thistle Farms and has complete access to their programming resources. Feedback from the residents participating in our pilot will be used to develop and implement a comprehensive two-year rent-free program in Jacksonville.
The Vision: Our long term vision is much bigger! We have plans to purchase land and develop a tiny home village where the number of residents seeking help will not be limited to one safe home, but will be able to house many more in a sustainable safe housing community. We have plans to create or partner with a social justice enterprise business to reduce the need for long-term funding and dependence on donations. The beauty of using tiny homes is that they allow for gradual program expansion in plot of land, in one community unifying our efforts as opposed to operating in various locations around town. The two year rent free program will give residents an initial six months of time dedicated to rest, a year of life skills and career training and restoration of their lives, and a final six months to prepare to reintegrate and reconnect with society, armed with emotional and employable skills, ultimately decreasing recidivism. Our measure of success will be the number of women who complete the program who are able to obtain the three things that prevent them from returning to a life at risk of human trafficking; housing, employment and transportation.