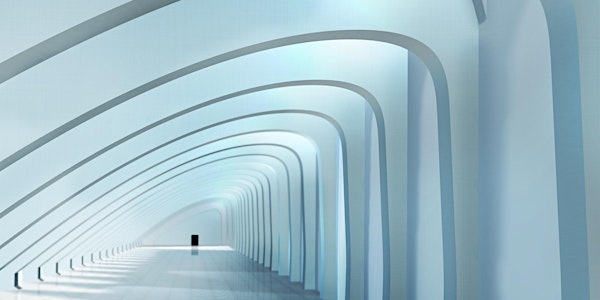 Secondary Markets for Private Equity (5th Annual)
When and where
Location
Reed Smith LLP 101 2nd Street 18th Floor San Francisco, CA 94105
Description
Internet Securities' Fifth Annual 'Secondary Markets for Private Equity' Event
Internet Securities® is hosting its fifth annual 'Secondary Markets for Private Equity' event at Reed Smith Law Firm in San Francisco.
Secondary market transactions allow existing shareholders of well capitalized privately - held companies to sell their equity shares to qualified institutional investors. This provides an alternative method for existing private equity shareholders to "monetize" their shares and convert their equity into cash without having to wait for an IPO or M&A event.
For event sponsorship opportunities, contact Internet Securities (info@internetsec.com).
The event will include a guest speaker who will describe the growth of secondary market transactions, popular industry sectors, key trends, and advantages to the market participants (both sellers and buyers). Later, a moderated panel discussion will include pre-IPO company shareholders, institutional investors, investment bankers, securities attorneys, and others who will share their insights and experiences.

Current participants (alphabetic order): Kemper Ahl; Industry Ventures; Glen Anderson, RainMaker Securities; Michael Beardsley, Internet Securities; Michael Caruso, Stealth Fund; Dan Farrell, Privos Capital; Richard Horning, Reed Smith; Dennis Riordan, Unicorn Privy Global Fund; Henry Wong, Internet Securities, etc.
Food and beverages will be included. Registration is required.
For Investment Panel and Guest Speaker videos from prior events, please visit: http://www.internetsec.com/secondary-transactions/
---
Internet Securities ®
Internet Securities® is a registered investment adviser. Investment banking services are provided through Rainmaker Securities, LLC. Internet Securities® provides investment banking services to companies which participate in high growth market segments within the communication technology, digital media, Internet, biotechnology, energy & water, software, and real estate industries. Internet Securities® registered investment adviser division is focused on the Impact Technology Fund, an early stage venture capital fund focused on impact technologies in AI, IoT, Fintech, Healthcare, Robotics, and other high growth segments.


---
Internet Securities® is an investment bank and registered investment adviser.
http://www.internetsec.com
info@internetsec.com
510/444-5240

Securities offered through Rainmaker Securities, member FINRA/SIPC.
DISCLAIMER
Rainmaker Securities, LLC ("RMS") is a FINRA registered broker-dealer and SIPC member. RMS representatives are supervised from the RMS registered branch office located at 4643 Lindell Blvd. Suite 908, St. Louis, MO 63108. RMS is engaged by its clients to make referrals to buyers or sellers of securities. If such client closes a securities transaction with a buyer or seller so referred, RMS is entitled to a success fee from the client. Such success fee may be in the form of cash or in warrants to purchase securities of the client or client's affiliate. It is not uncommon for RMS or RMS representatives to hold equity in its issuer clients or in the issuers of securities purchased or sold by the parties to a transaction.
This communication does not represent an offer or solicitation to buy or sell securities. Such an offer must be made via definitive legal documentation by the buyer or seller of securities. RMS deals only in securities offered in private placements ("Securities"). The Securities are not approved or disapproved by the SEC or any other federal or state agency. No regulatory agency has endorsed the accuracy or adequacy of this communication or any offer or solicitation to buy or sell the Securities.
Only investors that qualify as "accredited investors" - as defined Rule 501(d) of the Securities Act of 1933 - may invest in the Securities. Investments in the Securities are speculative and involve a high degree of risk. An investor in the Securities should have little to no need for liquidity in the foreseeable future and should be able to withstand the loss of the entire investment. Potential buyers or sellers of the Securities should seek professional counsel prior to entering into any transaction.
All Company specific information provided herein, including comparisons of the Company's products or services to competitive products or services, unless otherwise cited, were provided by Company staff, and have not been independently verified. As such, Internet Securities makes no representation or warranty, expressed or implied, as to the accuracy of completeness of such information. Further, any comparisons with competitors are intended exclusively to delineate the Company's competitive differentiation in the marketplace and in no way should be considered a comparison of potential investments. Additionally, some of the statements in this Document are "forward-looking statements."
These forward-looking statements involve known and unknown risks, uncertainties and other factors that may cause our actual results, levels of activity, performance, or achievements to be materially different from any future results, levels of activity, performance, or achievements expressed or implied by these forward-looking statements.
These factors include certain risk factors that are described in the Offering Document, as well as other documents furnished to potential purchasers. In some cases, the recipient may identify forward-looking statements by terminology such as "may," "can," "will," "should," "could," "expects," "plans," "believes," "estimates," "potential," "intends," "continue" or the negative of these terms or other comparable terminology. Although the expectations reflected in the forward-looking statements are believed to be reasonable, no guarantee of future results, levels of activity, or performance is given.