Secondary Markets and Private Stock Liquidity Strategies & Trends @ The Soho Loft Innovative Investing Symposium 2013
When and where
Location
Seaport Hotel and World Trade Center Boston, MA 02210
Refund Policy
Contact the organizer to request a refund.
Description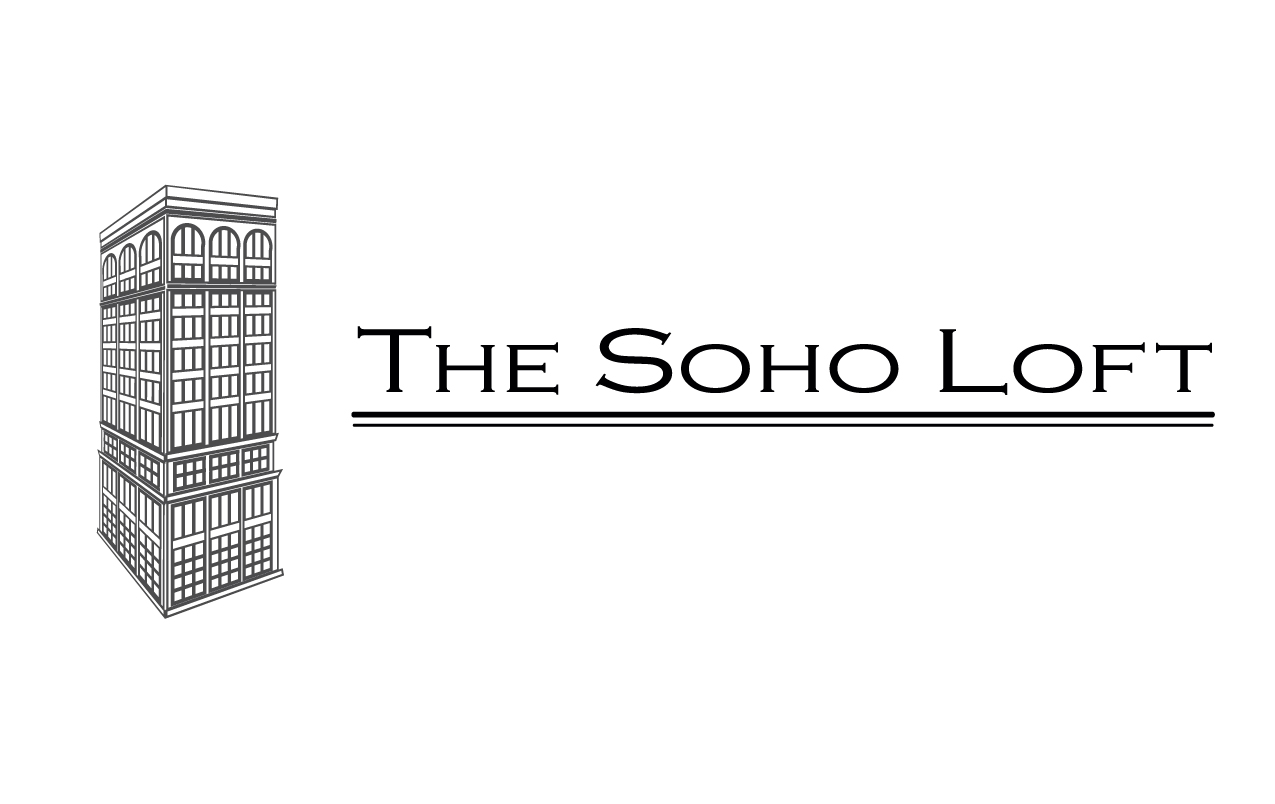 The Soho Loft
presents

Innovative Investing Symposium 2013
"Secondary Markets and
Private Stock Liquidity
Strategies & Trends"
in cooperation with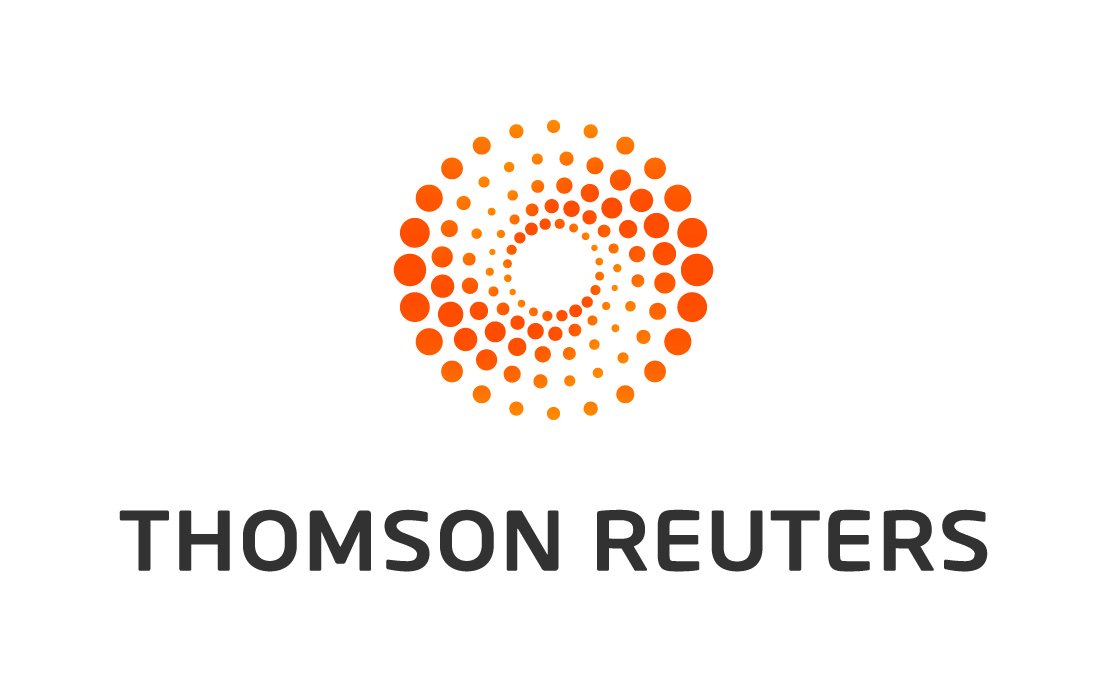 Thomson Reuters
PartnerConnect East
April 5, 2013
8:00 AM to 2:00 PM
Seaport Hotel and World Trade Center
Boston, MA 02210
Liquidity in secondary markets and restricted shares are alternative investment opportunities. Thought leaders in this field will lend their expertise in how investors can take advantage of these investment classes. Relevant networking events are designed to foster relationships and strategic connections.
We're delighted to bring you The Soho Loft Innovative Investing Symposium 2013, a four-track event that is part of Thomson Reuters PartnerConnect 2013 network of events in Boston on April 3-5, the world's largest event produced by Thomson Reuters for investors.

Thomson Reuters conferences on venture equity investing and funds management, organized by the editors of peHUB, VC Journal, HedgeWorld and Buyouts Magazine, bring together the most compelling content, information and networking opportunities in the investment industry.

More than 2,000 financial investors will attend Thomson Reuters PartnerConnect for an
experience designed to address the most important financial trends reshaping society, thereby stimulating demand for innovative financial products and services.

See you at the world premiere of
The Soho Loft Innovative Investing Symposium 2013!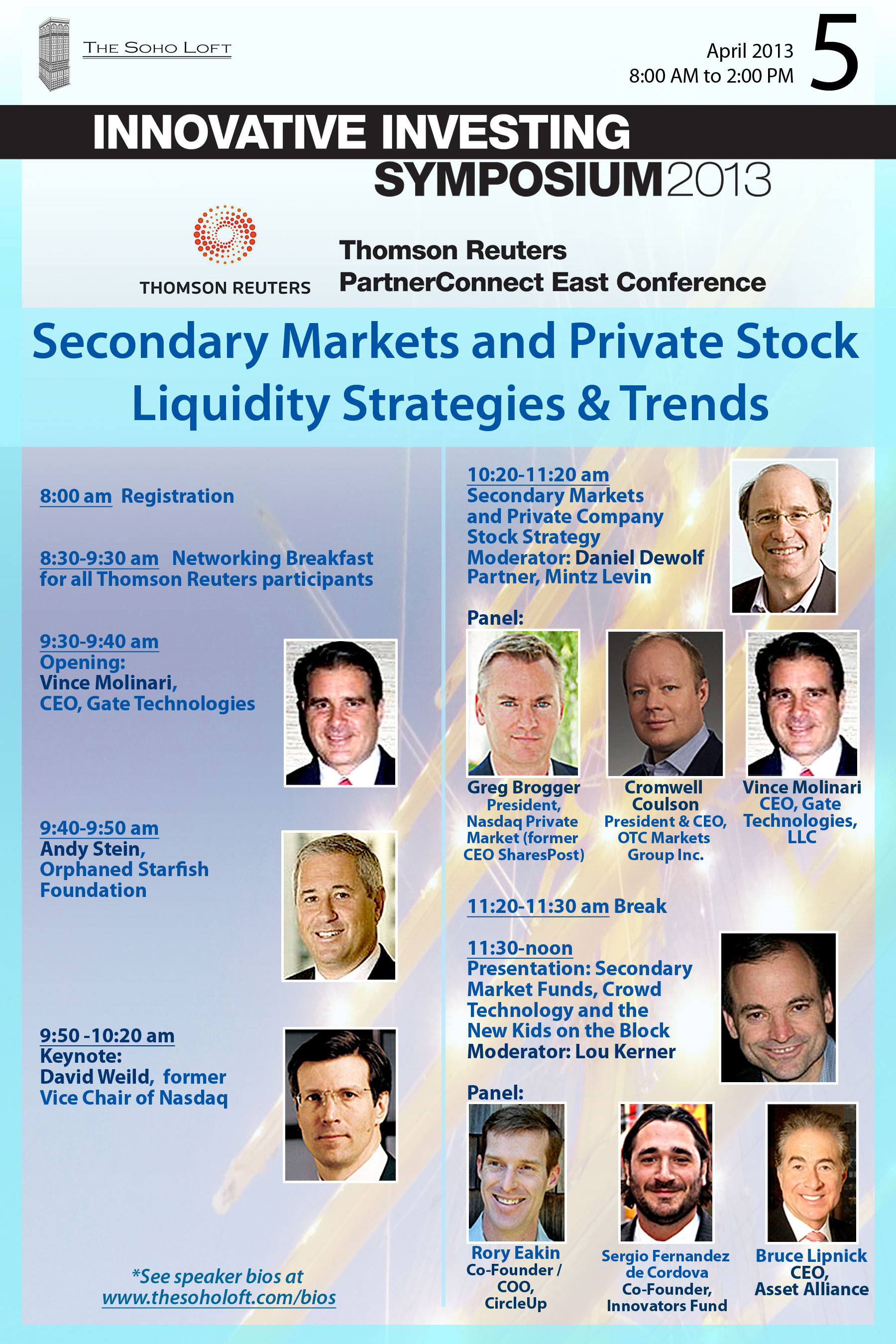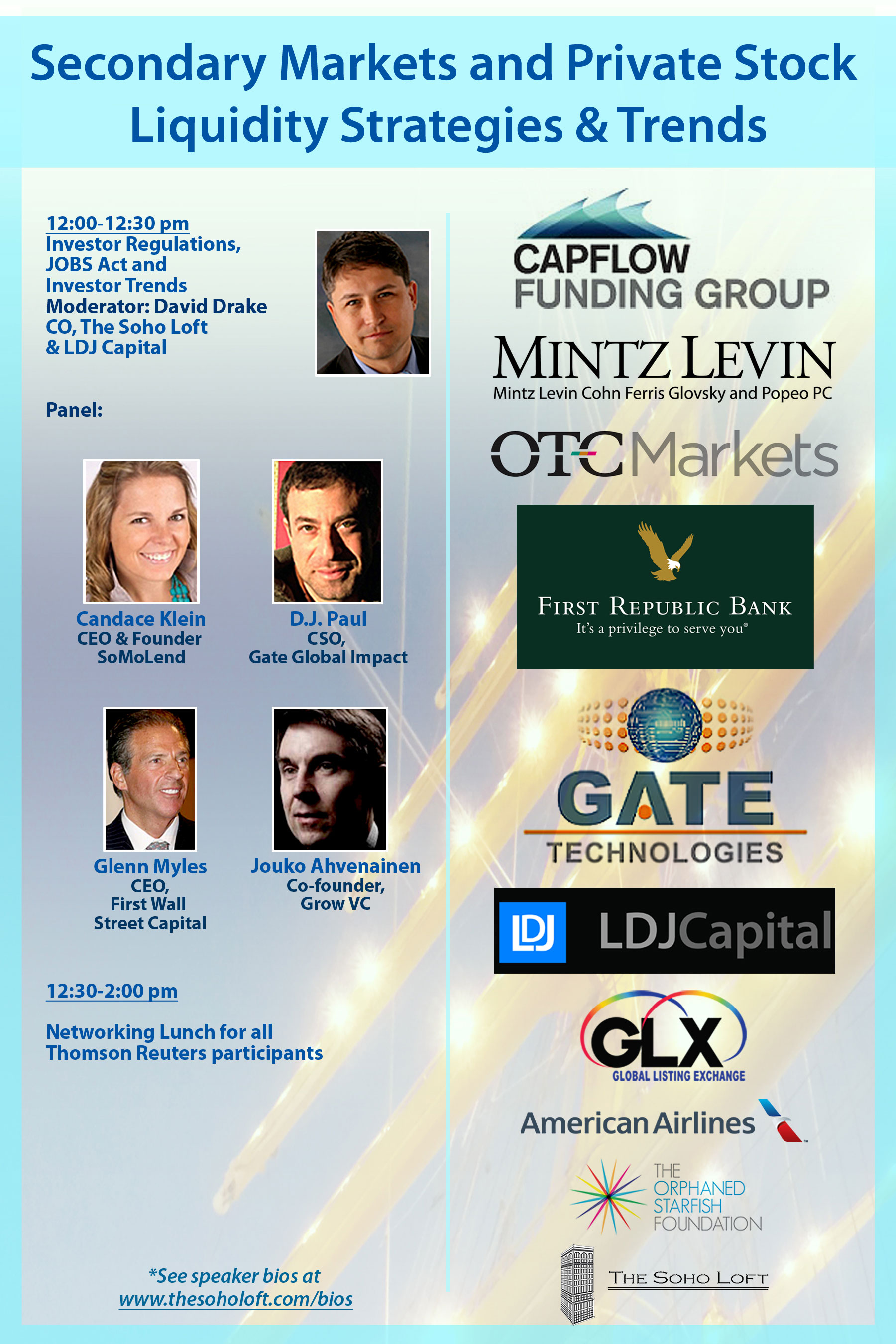 IMPORTANT: To get info on the other track events within this Symposium Series, please visit these other eventbrite pages:
April 3, 2013
Innovative Investing Symposium 2013: Innovation and University Incubators Investments
April 3, 2013
Innovative Investing Symposium 2013: Angel and Venture Capital Investment Strategies
April 5, 2013
Innovative Investing Symposium 2013: Crowdfund Investors and Workshop
1000+ LPs, GPs, Dealmakers & More are attending Thomson Reuters so meet them at Breakfast and Lunch on April 5, 2013
Over 300 PE firms and more than 200 institutional investors attend one of the largest alternative assets events with Thomson Reuters PartnerConnect in North America while this is The Soho Loft's largest event globally.

Investors attending include:
David Rubenstein, CO-CEO, Co-Founder, The Carlyle Group
Jane Mendillo, President & Chief Executive Officer, Harvard Management Company
Matt Botein, Managing Director, Head of BlackRock Alternative Investors, BlackRock
Steven Barnes, Managing Director, Bain Capital
Glenn Hutchins, Co-Founder, Silver Lake
Ivan Vercoutere, Head of Private Equity, LGT Capital Partners
Eric Upin, Managing Partner, Makena Capital Management
Cari B. Lodge, Director, Investments, Tulane University
Bo Ramsey, Director of Private Equity, Indiana Public Retirement System
John Hill, Co-Founder, First Reserve
57 Stars

747 Capital

Abbott Capital Management

Adams Street Partners

Adveq Capital Management

AlpInvest Partners

BAML Capital Access Funds

Bowside Capital

Caledon Capital

Cliffwater

Cimarron Capital Partners

Covariance Capital Management

Deutsche Bank AG, Filiale New York

DuPont Capital Management

Fortress Partners Fund

Genspring Family Offices

Grove Street Advisors

Guardian Life Insurance Company of America

Hamilton Lane

Hauser Capital Markets

Hewitt EnnisKnupp

Kendall Investments

LGT Capital Partners

Meketa Investment Group

Monroe Capital

Morgan Stanley Alternative Investment Partners

NB Alternatives

NEPC

Northleaf Capital Partners

Pantheon Ventures

Portfolio Advisors

Private Advisors

RCP Advisors

Siguler Guff

SL Capital Partners

SVG Advisers

Thomas Weisel Global Growth Partners

Tulane University Investment Office

Unigestion

Wilshire Associates
For Accommodations:
Please follow the link to book your room at the Seaport Hotel:
https://www.seaportboston.com/accommodation/overview.aspx
Neighbouring Hotel options:
Renaissance Boston Waterfront Hotel
Tel: 617-338-4111
Tel: 617-532-4889
For sponsorships:

http://thesoholoft.com/innovative-investing-symposium-2013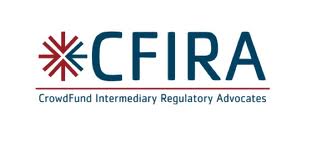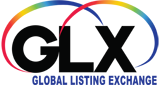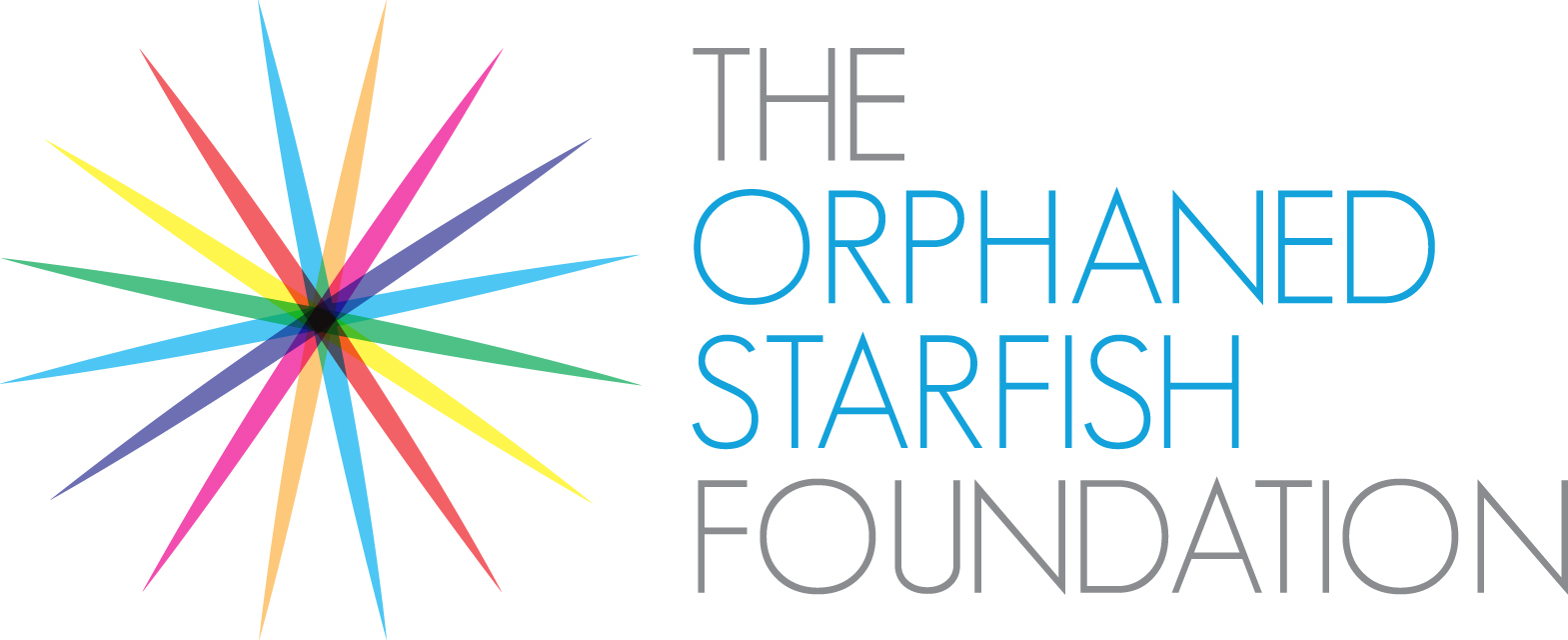 About CapFlow Funding Group

CapFlow Funding Group ("CFG") provides working capital funding to small and medium-sized businesses nationwide. We focus on factoring, purchase order funding and inventory finance. The SME market has been dramatically impacted in the recent economic environment and the non-bank financial institutions continue to fill the void created by the retrenchment of regional and national banks. CapFlow is a private company with significant funding diversity and seeks to provide capital to businesses with revenues ranging from $1MM - $25MMK annually.
About First Republic Bank
Founded in 1985, First Republic Bank and its subsidiaries provide private banking, private business banking and private wealth management to individuals, families, businesses, nonprofits and foundations. First Republic clients work with a single relationship manager who coordinates a team of lending, deposit, investment management, trust and brokerage professionals. Preferred banking and wealth management offices are located in San Francisco, Palo Alto, Los Angeles, Santa Barbara, Newport Beach, San Diego, Portland, Palm Beach, Boston, Greenwich and New York City. Publicly traded under the stock symbol NYSE: FRC, First Republic is a component of the S&P Total Market Index, the Wilshire 5000 Total Market IndexSM, the Russell 1000®, Russell 3000® and Russell Global indices, and six Dow Jones indices.
About
The Open, Transparent, and Connected Marketplace
OTC Markets Group Inc. (OTCQX: OTCM) operates Open, Transparent and Connected financial marketplaces for investors to easily trade almost 10,000 equity and debt securities through the broker of their choice. Our OTC Link® ATS directly links a diverse network of broker-dealers that provide liquidity and execution services for a wide spectrum of securities. We organize these securities into tiered marketplaces to inform investors of opportunities and risks:
The Intelligent Marketplace for the Best OTC Companies
The Venture Marketplace
The Open Marketplace
Our data-driven platform enables efficient trading through any broker at the best possible price and empowers a broad range of companies to improve the quality and availability of information for their investors. OTC Link ATS operated by OTC Link LLC, member FINRA/SIPC and SEC registered ATS.
It's Time for Mintz Levin!
Our attorneys are no-nonsense, get-to-the-root-of-the-problem kind of people. If there's a faster way to get there, we'll find it. It's our job to give you clear answers and sound solutions.
We focus on what matters to you — whether it's overcoming a legal challenge, taking your business to the next level, or having a trusted partner for ongoing legal advice. Think of us as an extension of your team with the legal know-how, connections, and industry experience to safeguard your interests.
It's also our job to make sure you are meeting the people you need to know. We have a network of some of the sharpest business leaders, money people, and legal minds on the planet. Our attorneys are always looking for ways to leverage our resources on clients' behalf.
We help you move your agenda forward and deal effectively and efficiently with obstacles that come between you and your goals. Responsive, aggressive problem-solving is a Mintz Levin hallmark and the foundation of the firm's success and growth since 1933.