Description
SECOND WIND™ by Pavel—Prague, Czechia

Russian Breathing & Relaxation Techniques for Superior Performance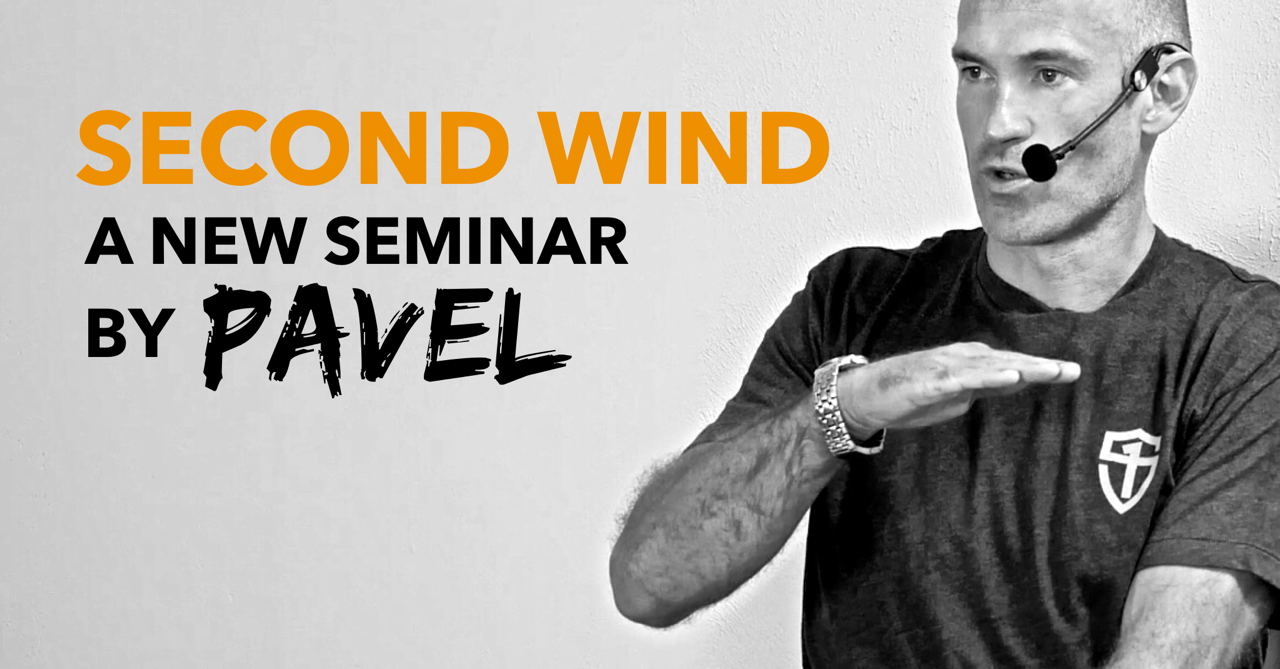 Before focusing on anything else, an athlete must become strong first.
But what comes second?
Relaxation.
The three lines below follow the improvement in different qualities—strength, power, and the speed of voluntary muscle relaxation—in game athletes from a low intermediate level on the left to advanced on the right: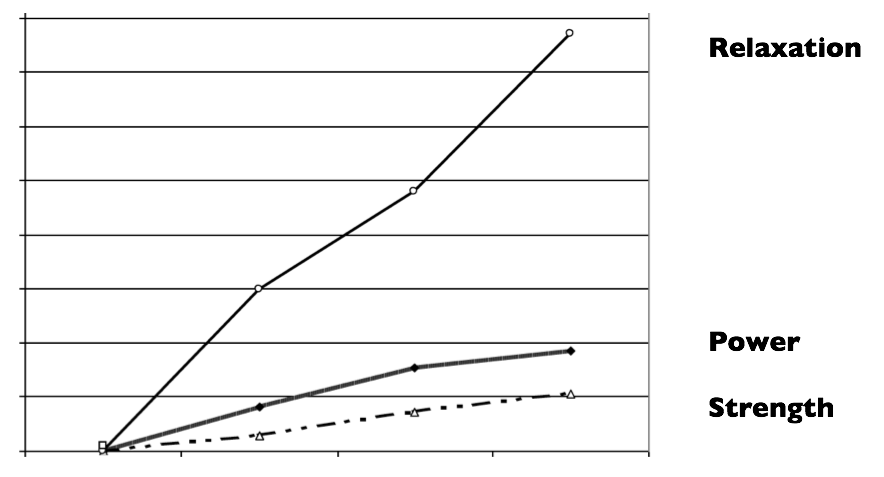 In 17 out of the 20 sports evaluated by Russian scientists the relaxation ability was more important than either strength or power at the elite level. It was suggested that the strength and power reached by high intermediates (Level I-CMS) are sufficient for reaching world class performance in many events—and athletes progress from intermediate to world class through improved relaxation.
Always looking for the edge, for three quarters of a century Soviet and Russian sports scientists have studied, invented, and perfected numerous breathing and relaxation methods. From basic muscle shaking drills to sophisticated tension mastery protocols to esoteric breathing exercises.
These low-tech/high concept methods, taught by Pavel at the Second Wind seminar, deliver remarkable improvements in sports performance and well-being: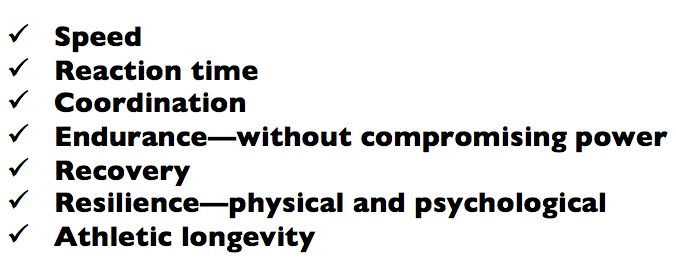 Read the full version of this text with the science of the Second Wind
Most of the techniques are simple to learn, easy to do, require no special equipment, and can be incorporated into your regular training or done anywhere, anytime.
They work for all healthy people, from general fitness newbies to intermediate athletes to champions.
(Go at your own pace at the seminar; this is not an instructor cert and there are no tests.)
Feel awesome. Be awesome.
Register for SECOND WIND™ by Pavel
June 15-16, 2019 in Prague, Czechia, Europe

---
NEED TO RECERTIFY?


Recertification* of your SFG, SFG II, SFL or SFB
at this seminar at no additional cost!
Testing will be completed during the weekend. *Must hold a current certification to be eligible.
Select recert ticket option to renew your StrongFirst Certified-Instructor rank keeping your blade sharp.
---
REGISTRATION FEE
$795 **Save $200 and pay only $595 if registered by March 1, 2019**

SEMINAR INSTRUCTOR
Pavel Tsatsouline
LANGUAGE
The course will be taught in English and translated to Czech.
LOCATION
ZŠ Jeseniova
Jeseniova 96
13000 Prague 3
Czech Republic

SCHEDULE
9am to 5pm Saturday, with a lunch break between 1-2
9am to 2pm Sunday
CONTACT
Email us with any questions
MORE INFO
Please visit our SECOND WIND™ by Pavel event page for more details.
---
CANCELLATION AND REFUND POLICY:
Course registration fees are non-refundable. No refunds will be granted.
Exceptional circumstances will be reviewed and determined on a case-by-case basis by StrongFirst, Inc.
Registrants may transfer their registration to another person for no fee.