Description
Cooking with Herbs is the next installment of our Second Sunday series.
Join Catering By Design and Barefoot Botanicals for a wellness workshop and cooking demo at the Mütter Museum.
Timeline
10:00-10:20am – Lecture from Linda Shanahan of Barefoot Botanicals about the medicinal benefits of herbs
10:20-11:00am – Cooking Demo and Tasting with Catering By Design
*Barefoot Botanicals will have Farm Distilled Hydrosols and Single Origin Herbal Simple Syrups available for purchase
Class participants will be offered a class + museum discount:
· Member: Class + Free Museum Access - $8.00
· Non-Member: Class + Museum Access – $25.00
· Non-Member: Class Only - $12.00
ABOUT Catering By Design
Catering By Design is the exclusive catering and hospitality partner to The College of Physicians of Philadelphia. With Catering By Design comes an entirely new way of entertaining that blends expertly prepared cuisine with striking conceptual design. Their event professionals walk you through every step of the event, from decor to your customized menu, entertainment and facilities, to the day-of details.


ABOUT Linda Shanahan, MSN, RN of Barefoot Botanticals

Linda is an herbalist with a foundation of knowledge that sprouted in the forests of Oregon in 1999, learning about forest ecology and the medicine that it can offer. In 2008, after moving east, studying nursing, working in critical care, feeling lost and in need of community, Linda and her husband Eric started farming organically in Doylestown, PA, and focusing on certified organic medicinal herbs. Linda believes to achieve health, we need to find ways to re-establish our broken connections with our wild and beautiful planet, starting with what grows beneath our feet.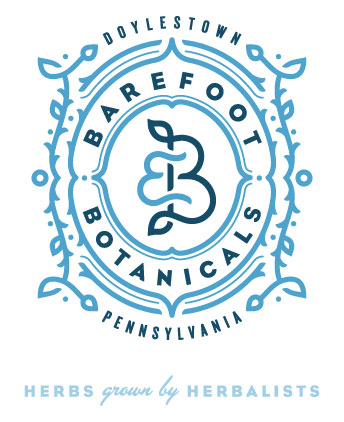 Mütter Members receive discounted pricing to the Second Sunday series!
-Individual & Student Members may purchase 1 discounted ticket.
-Dual and Family Members receive 2 discounted tickets.
Intrigued? If you'd like to become a Mütter Member, please visit this webpage or email Erin at ErinS@collegeofphysicians.org. All ages are welcome to attend this event. Anyone under 16 must be accompanied by an adult.
---
-Tickets are non-refundable, but are transferable to other people.
-Questions? Email events@collegeofphysicians.org
-NOTE: By entering the event premises, you consent to photography, audio recording, video recording and its release, publication, exhibition, or reproduction to be used for news, promotional purposes, advertising, inclusion on websites, social media, or any other purpose by The College of Physicians/The Mütter Museum and its affiliates and representatives.