Description
April 14 - This month's Featured instrument is the beauty and power of the human voice. Lana is the featured vocalist, with Julie, Lisa and Deborah adding to the Divine Feminine vocal soundscape. We will use the other acoustic instruments woven throughout our sound journey together. The sound frequencies reach into us right down to the cellular level, bringing us into a parasympathetic dominant state of relaxation where we receive a boost in the feel-good hormones. The stress and anxiety hormones are decreased in this state, as it does with all sound journeys. This will be another special evening and promises to sell out again. Please get your tickets early if you can. To start the evening Deborah will be sharing the special energies of a Light and Love Flag movement with us.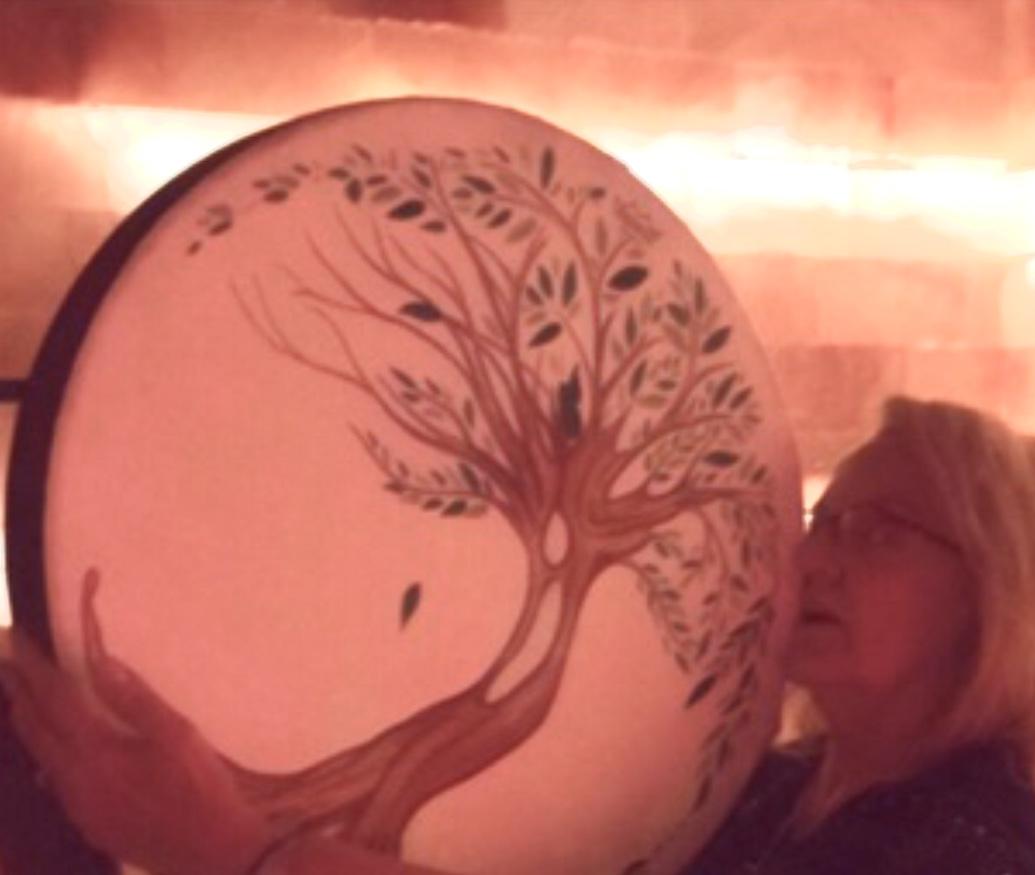 LOOKING AHEAD: PLEASE NOTE THAT NEXT MONTH IN MAY, WE WILL MEET ON THE THIRD SUNDAY - MAY 19 - RATHER THAN THE SECOND SUNDAY WHICH IS MOTHERS DAY.
Second Sounday Meditation 7pm-8:15pm in Suite 273 at Liberty Place in Lancaster, Pa. Lana, Julie, Lisa and Deborah, all musicians and trained sound therapists work together to create a beautifully peaceful sanctuary of acoustic sound. No two sessions are alike. We consciously tune in to the energy of the instruments and the participants and their collective consciousness to determine how each sound journey evolves. We use a varying combination of metal and bamboo chimes, metal tuning forks and singing bowls, crystal bowls, crystal pyramid and tuning fork, gongs, drums and other percussion, harps, flutes, toning, chanting, language of light, frame drum voice, light weaving and other indigenous instruments. Crystals, essential oils and herbs may be used in limited amounts. We understand the power of sound, oils, herbs and crystals, and therefore consciously and responsibly use them according to the individuals present. We believe in and support other trained, experienced sound therapists, especially our local practitioners. We invite them to work collaboratively with us. Bring a yoga mat or blanket or whatever you need to be comfortable during the sound experience. Some chairs available. We do start on time so we encourage you to arrive a few minutes early to settle in. Enter the building through the door on the front left. Someone will be there at 6:30 to let you in. You must be registered. No walk-ins. Space is limited. Plenty of free parking. Stairs or elevator to second floor.
Bring your mat, cushion, pillow, blanket, eye covering or whatever you need to be comfy. We have some extra cushions and mats. You may lie down or remain in a seated position. Some people prefer to keep their spine vertical.
Please arrive in the room and in place no later than 6:55. The door will be closed at that time and no one will be admitted past that time. There are bathrooms at the beginning of our hallway, right next to the elevator.