Description
FEBRUARY 10 ~
Special Didgeridoo session featuring Will Pagan!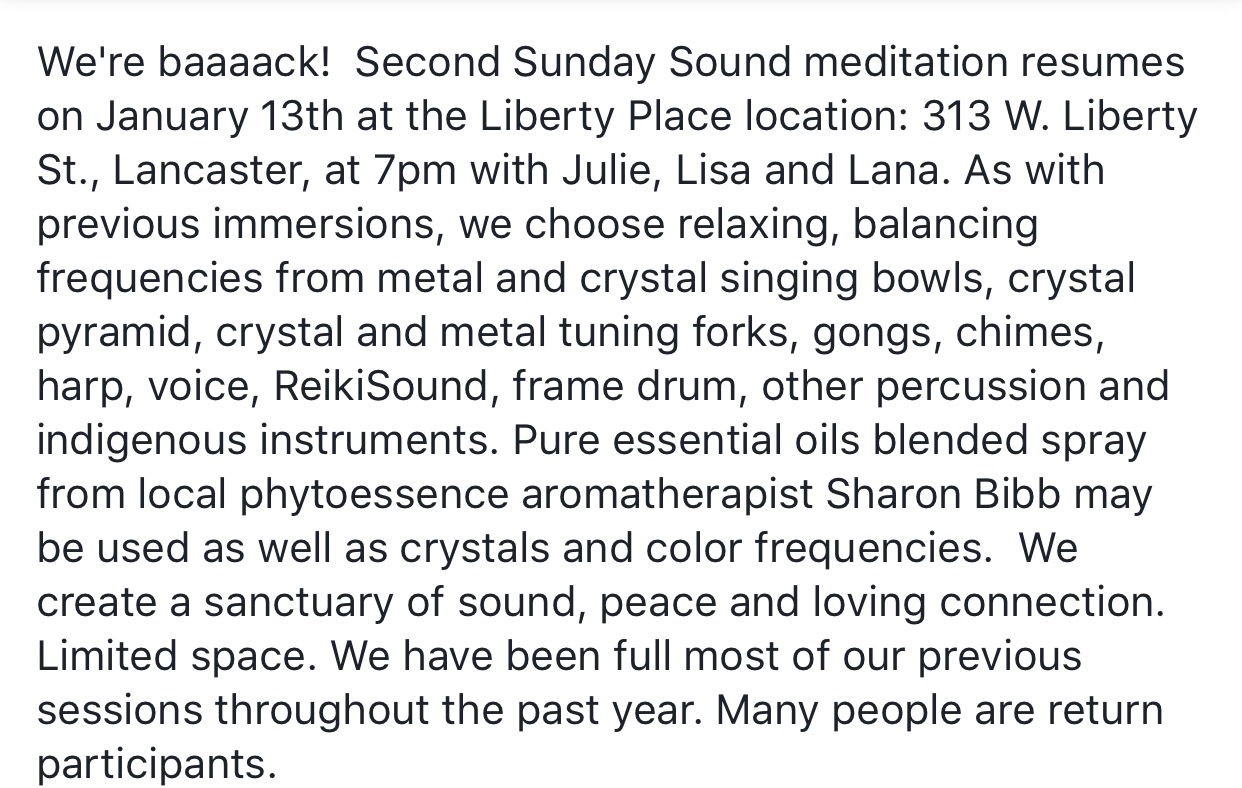 Bring your mat, cushion, pillow, blanket, eye covering or whatever you need to be comfy. We have some extra cushions and mats. You may lie down or remain in a seated position. Some people prefer to keep their spine vertical.
Please arrive in the room and in place no later than 6:55. The door will be closed at that time and no one will be admitted past that time. There are bathrooms at the beginning of our hallway, right next to the elevator.