About this Event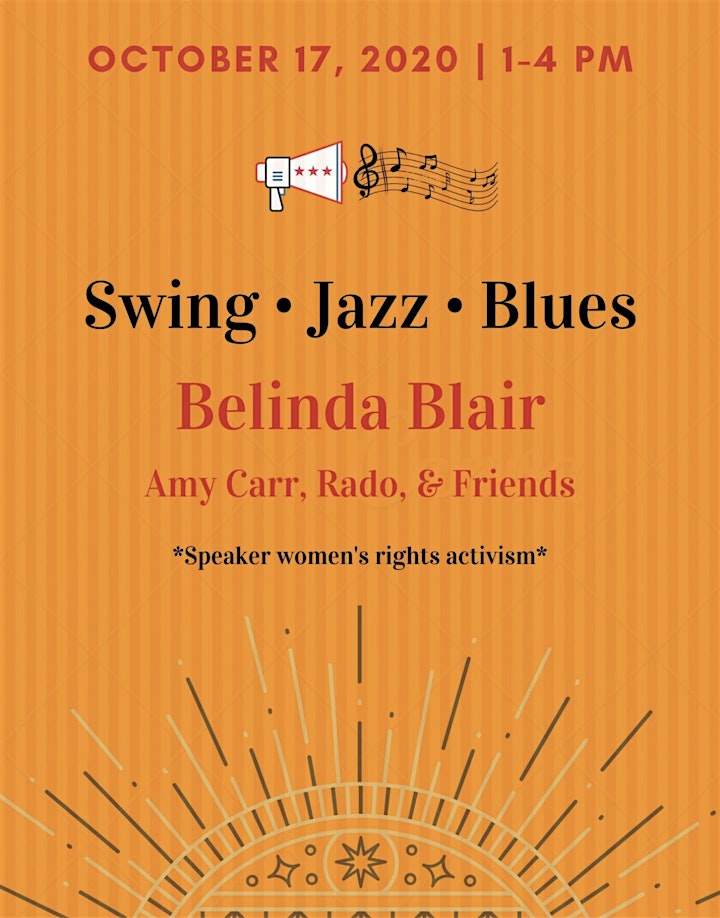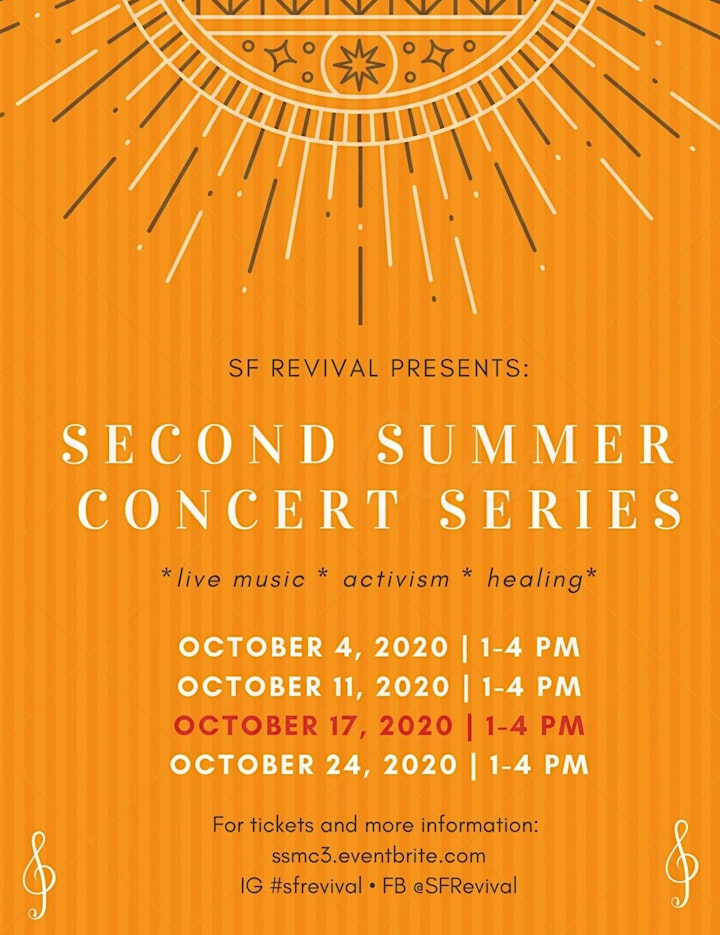 SF Revival is a movement of creative, community-minded artists and activists committed to once again unearthing the creative soul of SF, joined in scratching the surface of the decades-deep cultural heritage of music, art, dance and community brimming under the veneer of technical brilliance and digital progress of the city. They seek to be a part of the rekindling of the heart of the once iconic epicenter of the fringe cultural creative and human potential movements. For more information, contact info@amycarr.com • IG #sfrevival • FB @SFRevival
The collective has organized 4 events through October that feature a fantastic lineup of some of the Bay Area's best musicians, guest speakers, guided meditations as good medicine for the weary soul.
Please have a copy of your printed ticket at the gate.
SUNDAY - October 17 Program: 1- 4pm
MUSIC: Belinda Blair & Friends is an extraordinarily versatile singer, bandleader, ukulele player and performer of swing, jazz, blues, indie rock and lounge music in the San Francisco bay area and beyond. Check out: https://www.belindablair.com
"Vocalist Belinda Blair is one of those rare artists who, as soon as she begins to sing, transforms the room. Her stage presence and vocal mastery transcend artistic mediums." - San Francisco Chronicle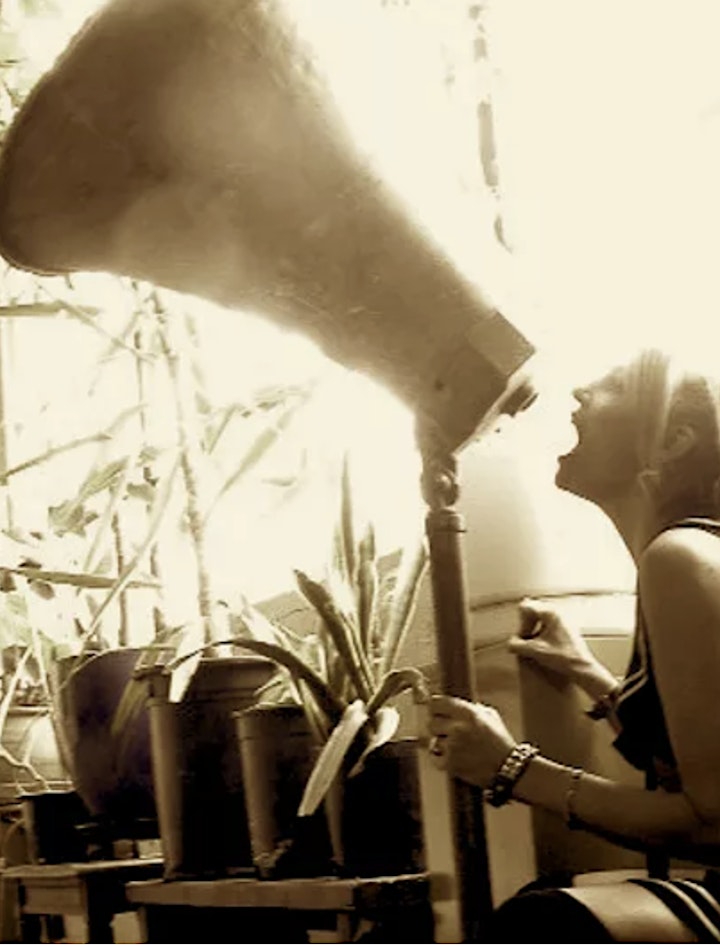 Amy Carr, Rado & friends: Amy is an International jazz vocalist who has performed extensively in Tokyo, Europe, India and San Francisco refining her improvisational craft. She shared the stage with some of the world's jazz greats such as Louis Banks and The Tokyo Hot Club Band and continues to explore new interpretations of the great jazz standards. www.amycarr.com/music Rado was a founding member a Fooling April, a Philly-based indie-pop band that recorded and toured extensively, playing exclusive openers for bands such as The John Mayer Trio, Dido, Fountains of Wayne, Ari Hest, and other major label artists.  A versatile guitarist, Rado is a touring and recording musician whose guitar and vocals swoon as he toggles between pop, jazz, soul, bossa and samba genres. He has made a home in several music scenes across the country including NYC, Philly and San Francisco. https://www.bestguitarlessonsinsanfrancisco.com/work.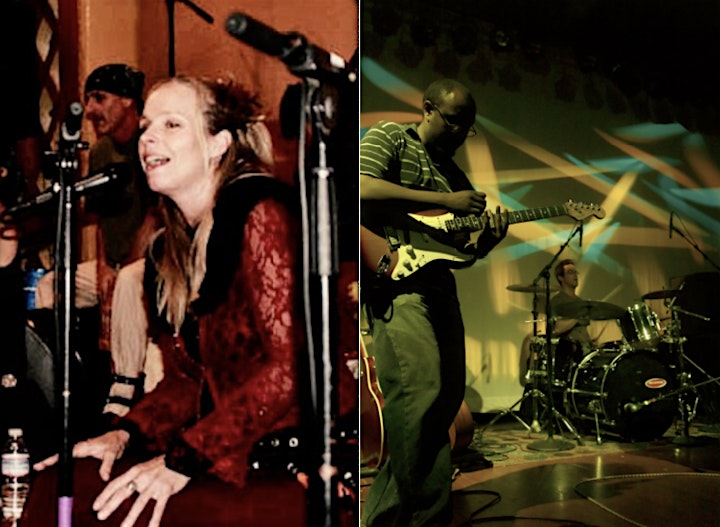 SPEAKER: Women's and workers' rights activist, Jennifer Reisch, shares the importance of advocating for women's social, political, and economic rights and how to support the empowerment of women all over the world.