About this Event
Each month we explore science, technology, engineering, art, and math through hands-on nature lessons right here in Newark! Families will enjoy outdoor exploration (weather permitting) and interactive games.
These events are great for children ages 3-10. Guardians must stay with their children throughout the event.
----
This weekend we will explore environmental topics in our greenhouse! We will learn about hydroponic plants, how they grow, and even harvest a couple plants.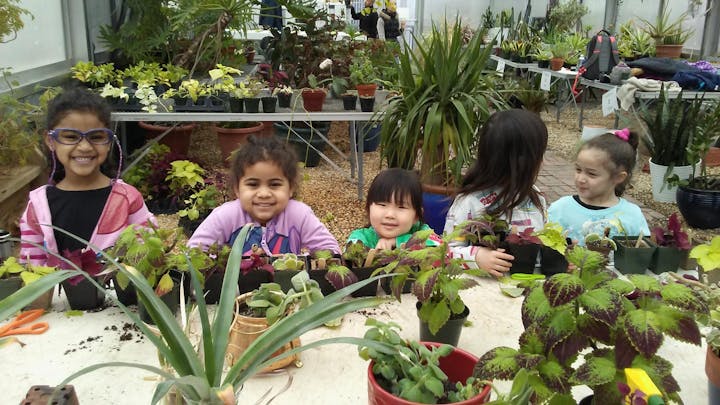 Future Second Saturday Family Adventures:
February 9, 2019 -- Greenhouse Explorations
March 9, 2019 -- Sands and Soils
April 13, 2019 -- Trees
May 11, 2019 -- Block Party Bonanza
June 8, 2019 -- Insect Discovery