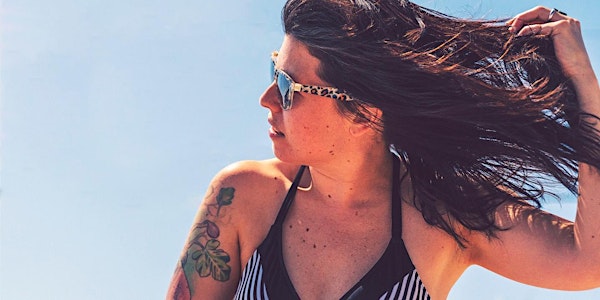 Second Saturday Community Yoga with Caitlin Corrigan
When and where
Location
Bright Star World Dance, LLC 108 High Street Portland, ME 04101
Description
A monthly series of six all levels vinyasa yoga classes held at Bright Star World Dance, located on the 3rd floor of 108 High Street. Register for one class or the whole series:
1/11/20 @ 9:30, Yoga to Begin Again

. Whether it's your first or five hundredth yoga class, enjoy opportunities to trust your body's intuitive movement and find a "beginner's mindset."

2/8/20 @ 9:30, Yoga for Self Love

. The experience of living in a human body can be far from "good vibes only." Let's get present to the all the varied sensations in the body, without judgment, to give yourself the attention and love you deserve.

3/14/20 @ 9:30, Yoga for Power. Late winter warm-up flow to move the blood, breath, joints, muscles, and spirit with asanas (poses) and pranayama (breath practice) sequenced to high energy music.
4/11/20 @ 9:30, Yoga to benefit Maine Access Points. 100% of class registration fees will go to fund the powerful harm reduction work of Maine Access Points.
5/9/20 @ 9:30, Yoga for Performers

. Identify and celebrate your full range of motion to find new inspiration and confidence. Whether you're a dancer, burlesque performer, actor, teacher, or any other soul performing your humanity for the world, you are welcome!

6/13/20 @ 9:30, Yoga for Helpers

. Expand your heart space from within, and tend to your own inner fire. A practice for parents, caregivers, social workers, activists, service industry workers, healers, emotional laborers, teachers, and friends.
REGISTRATION INFO
Pre-register for any class for $10, or pay suggested sliding scale drop-in rate of $5-$20 (cash, check, and PayPal accepted). No one will be turned away for lack of funds.
No prior yoga experience is needed.
Limited mats available for use; please bring your own if you have one!