Description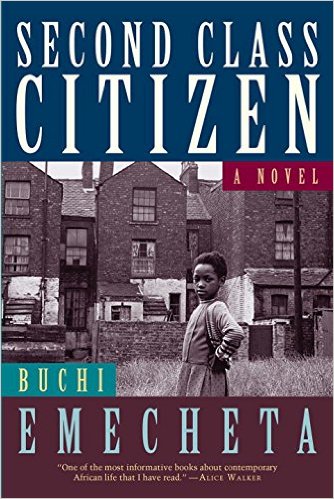 Book club
Our meetings are in a relaxed atomsphere, come along after a hard days work to share your thoughts on various books. We are always welcoming new members to join the club.
Book club is growing and it is great to see new faces and to hear new voices. Join us!
Monday March 27th 2017 @ 7pm
We will be discussing - Second Class Citizen by Buchi Emecheta
The classic tale of a Nigerian woman who overcomes strict tribal domination only to encounter the hardships of immigration. Available again.
In the late 1960's, Adah, a spirited and resourceful woman manages to move her family to London. Seeking an independent life for herself and her children she encounters racism and hard truths about being a new citizen. "Second Class Citizen pales a lot of academic feminist writing into insignificance." –The Guardian
"Emecheta's prose has a shimmer of originality, of English being reinvented....Issues of survival lie inherent in her material and give her tales weight." --John Updike
We will have a book swap section at our events. Each person can bring two used books and will receive tokens, with those tokens you can take books other people brought in. That way we can get more people reading without any extra cost.
For more information or any questions please get in touch: bookclub@icsn.co.uk
In memory of the wonderful Author - May she rest in perfect peace.