Second Annual Sweet Summer Night Dessert Party & Fundraiser
Summer is magical time of year, so we are celebrating with a night of desserts! Join us for an enchanting evening of sweet treats.
About this event
You are invited to join us on the evening of September 11, 2021 for a night of desserts. Join us at The Cafe located on the historical grounds of the Lancaster Camp Ground from 6-8 p.m.
This is a come-and-go event where you can sample a variety of desserts prepared by The Cafe at the Lancaster Camp Ground.
The proceeds from the evening will go toward making upgrades to the historical buildings located on the grounds.
Social distancing guidelines will be followed for the safety of our guests and ticket sales are limited to help us achieve this. Purchase your ticket today to reserve your spot for the sweetest night of the year!
Thank you to our Sponsors for helping make this evening even more sweet!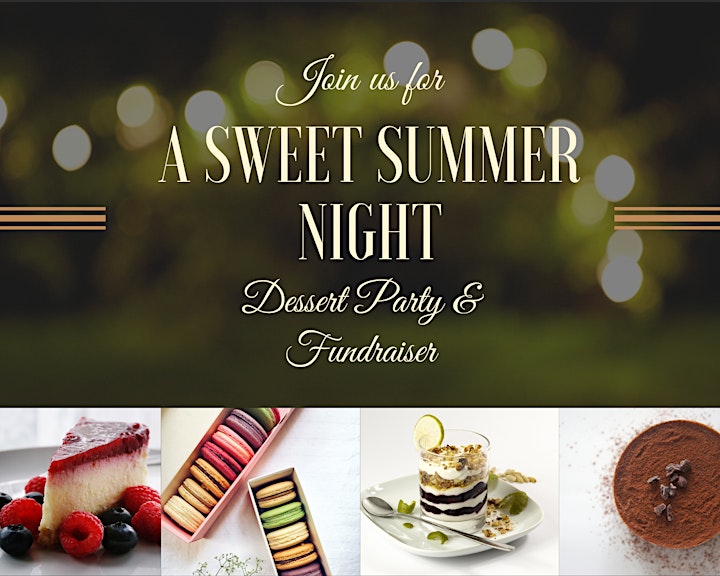 Organizer of Second Annual Sweet Summer Night Dessert Party & Fundraiser