Sales Have Ended
Ticket sales have ended
This event is sold-out! We'll be back Spring of 2013.
Sales Have Ended
Ticket sales have ended
This event is sold-out! We'll be back Spring of 2013.
Description
Agenda | Speakers | Venue | Sponsors
2012 Content Marketing Strategies Conference
"It was apparent to me that you took great time and effort to ensure that the information presented was current and useful." - Charles Schwab, 2011 Attendee
"I was very impressed with the caliber of speakers and attendees, and I came away enlightened, educated and inspired by it all." - PCWorld, 2011 Attendee
The Content Marketing Strategies Conference provides companies of any size a step-by-step systematic approach to develop or enhance a content marketing program that masters the content marketing life cycle: Strategize, Create, Curate, Manage, Distribute, and Analyze.
You'll learn expert insight and actionable tips directly from companies leveraging content marketing to effectively communicate their brand message. You'll walk-away with details on real-world marketing successes (as well as disasters) and case studies including SEO and social networking optimization, content promotion and syndication strategies, analysis and ROI best practices. You'll also get a first-hand look at the technologies that make it possible.
The conference takes place May 8th and 9th at the historic Claremont Hotel Club & Spa in Berkeley, CA - just 20 minutes East of San Francisco. Mention the Content Marketing Strategies Conference and receive a special daily rate of $179 (limited quantities) for your hotel room. Book online or call for reservations: 800-551-7266 (mention Content Marketing Strategies)
Agenda At-a-Glance
May 8th - Education & Thought Leadership

Research from Altimeter Group
Content Strategy - Content Marketing Institute
Content Creation - Story Worldwide

Content Creation - Curata

Content Management - Kapow
Content Distribution - Dlvr.it

Service Provider Demos
ROI/Insight - Kelly Services

May 9th - Case Studies

Case Study/Content Strategy - Dell

Case Study/Content Strategy - SAS
Case Study/Content Creation - Ogilvy
Service Provider Demos

Case Study/Content Curation - Percolate
Case Study/Content Management - HP

Case Study/Content Distribution - Dlvr.it

Case Study/ROI & Insight - ServiceMax

Join Us May 8th & 9th for...

Brands and Case Studies
Learn from case studies and conversations from leading brands and small businesses including Dell, SAS, Ogilvy, HP, ServiceMax, Kelly Services and more. Get hands-on training and learn new skills from the pros. Meet innovators who will stretch your thinking about the business potential of content marketing.

Workshops and Action Plans
Learn how to create your company's content marketing strategy that leads to sales from the numerous case studies being presented for the first time. The goal is to help you create a step-by-step action plan that you can take back to the office.

Analytics and ROI
Hear from researchers in the science of analytics and experts in content marketing including the research firm, Altimeter Group. You will walk away with a Monday morning road-map created at the hands-on workshop.
Agenda
May 8th
7:30 AM - 8:30 AM
Registration & Continental Breakfast
8:30 AM - 9:00 AM
Host Welcome: Bill Flitter, CEO/Founder of Dlvr.it
9:00 AM - 9:50 AM
Setting the Stage: Rebecca Lieb, Analyst, Alitmeter Group, shares research about how organizations are realigning and rebalancing resources to meet the challenges of content marketing.

10:00 AM - 10:50 AM
Content Strategy: Joe Pulizzi, founder Junta42 the Content Marketing Institute, will explore why and how a web content strategy will help you attract and retain customers, and help you ultimately choose the right online marketing tactics.
11:00 AM - 11:50 AM
Content Creation: Simon Kelly, CEO, Story Worldwide, shares his thoughts on the importance of the story and how that applies to content marketing.
12:00 PM - 12:50 PM
Content Curation: Pawan Deshpande, CEO & Founder at Hivefire, discusses how to launch a fast and effective content curation program with the tools you already have in-house.
1:00 PM - 1:50 PM
Lunch and Networking
2:00 PM - 2:50 PM
Content Management: Toby Murdock, CEO & Co-founder, Kapost, will dive into the in's and out's of developing a Content Marketing operation, from hiring to idea generation to content production to audience development.
3:00 PM - 3:50 PM
Content Distribution: Bill Flitter, CEO & Co-founder of dlvr.it, explains how to create a successful content distribution program.

4:00 PM - 4:50 PM
Service Provider Spotlight: Kapost (content management) and Curata (content curation) showcase their products.

5:00 PM - 5:50 PM
Content Marketing ROI: Todd Wheatland, VP, Thought Leadership & Marketing at Kelly Services, rolls up his sleeves and gets dirty with data in this use case of how Kelly Services built relevant analytics.
5:50 PM - 6:00 PM
Day One Recap
6:00 PM - 7:30 PM
Cocktail Party Hosted by Dlvr.it
May 9th
7:30 AM - 8:30 AM
Registration & Continental Breakfast
8:30 AM - 9:00 AM
Host Welcome: Bill Flitter, CEO & Co-Founder at Dlvr.it
9:00 AM - 9:50 AM
Content Strategy Case Study: Jonathon Byerly, Director, Public & Large Enterprise Content at Dell, shares how Dell creates a content strategy that drives results.
10:00 AM - 10:50 AM
Content Creation Case Study: Luca Penati, Managing Director, Global Technology Practice Ogilvy PR, discusses creating qualitative content that is relevant, compelling and engaging. Examples of how companies are using and leveraging content at its best, from start-ups to Fortune 500.
11:00 AM - 11:50 AM
Service Provider Spotlight: Dlvr.it explains its content distribution platform.
12:00 PM - 1:00 PM
Lunch and Networking
1:00 PM - 1:50 PM
Content Cureation Case Study: James Gross, Co-founder at Percolate, will showcase effective content curation programs.
2:00 PM - 2:50 PM
Content Management Case Study: Michael Procopio, Social Media Strategist - Social Intelligence Practice at HP Enterprise Services, explains how HP manages the flow of content throughout its organization.
3:00 PM - 3:50 PM
Content Distribution Case Study: Bill Flitter, CEO & Co-founder, sits down with us to discuss highly successful content distribution programs.
4:00 PM - 4:50 PM
Content Marketing ROI: Jeremy Frank, Product Marketing Manager at ServiceMax, provides insight into his content marketing ROI metrics.
5:00 PM - 5:50 PM
Content Marketing ROI: Alison Bolen, Editor, blogs and social content at SAS Institute, will walk you through SAS's strongest performing content types and explain how they measure success.
5:50 PM - 6:00 PM
Thank you and credits
Speakers

Allison Bolen
Alison Bolen is the editor of blogs and social content at SAS, where she writes and edits blog content and coaches SAS bloggers on the technical, editorial and community-oriented aspects of blogging. Alison maintains the corporate SAS Voices blog and recently spearheaded a large blog migration project that moved more than 25 corporate blogs from a legacy platform to WordPress. Since starting at SAS in 1999, Alison has edited print publications, Web sites, e-newsletters, customer success stories and blogs. She has a bachelor's degree in magazine journalism from Ohio University and a master's degree in technical writing from North Carolina State University.

Jonathan Byerly
Jonathan Byerly is the director of online content for Dell, where he focuses on public and enterprise web content processes. Most recently, Jonathan developed and executed a content strategy to re-create dell.com's Business to Business Solutions experience, including copy development and information architecture. Jonathan graduated from the University of Texas at Austin and currently resides in Austin.

Pawan Deshpande
Pawan Deshpande is the CEO and visionary behind HiveFire, Inc. HiveFire's product, Curata, is an easy-to-use marketing solution for content curation and content marketing. Pawan has spoken at leading events including Content Marketing World, Online Media Summit, Social Media Breakfast, Inbound Marketing Summit, SXSW and AMA events, and was recently named to Boston Business Journal's 40 Under 40 list of influential business leaders due in part to his contributions to the burgeoning online marketing community in greater Boston. Prior to founding HiveFire, Deshpande held positions at both Microsoft and Google. Pawan attended the Massachusetts Institute of Technology (MIT) for both his graduate and undergraduate degrees in Computer Science.

Bill Flitter
Bill is the CEO of Pheedo and serial entrepreneur with years of experience in online advertising and social content marketing. With the founding of Pheedo, Bill pioneered advertising to RSS along with other content routing technologies that has generated revenue for The New York Times, CNET, Inc. and other large premium publishers while helping Fortune 500 marketers reach new audiences. Bill's newest venture, Dlvr.it, helps bloggers, brands and publishers syndicate their content and broaden their reach across the social web. He is also the creator and leader of the Bay Area Real-time Web Meetup, a monthly event that fosters conversation around real-time technology and strategy. Prior to Pheedo and Dlvr.it, Bill founded Email Shopping Network and directed its sales and marketing activities until its acquisition by eUniverse in 2002. An active member in his community and alma mater, Bill serves on the St. Perpetua School Board in Lafayette, California and also created the Scholarship for the Advancement of Interactive Advertising at the University of Wisconsin – Oshkosh.

Jeremy Frank
Product Marketing Manager at ServiceMax.

James Gross
James Gross is co-founder of Percolate, a new company that helps people and brands discover and publish content on the web. Prior to founding Percolate, James was a Senior Vice President at Federated Media, a publisher that represents sites like BoingBoing, Mashable, TechCrunch and works closely with blue chip brands such as Intel, P&G and Dell. James is a recognized internet marketer & tinkerer. Winning awards in partnership with brands including a Webby, MIXX and Effie award. James also worked closely with American Express in defining the publishing strategy for their award winning platform, OPEN Forum. In addition to his work in the marketing world, James enjoys studying how cities work, running and traveling the world to surf. James writes, not as frequently as he would like, at his personal site - JamesGross.com.

Rebecca Lieb
Rebecca Lieb is an analyst at the Altimeter Group where she covers digital advertising and marketing. She's the former VP of Econsultancy's US operations and was VP and editor-in-chief of The ClickZ Network for over seven years. For a portion of that time, Rebecca also ran Search Engine Watch. Earlier, Rebecca held executive marketing and communications positions at strategic e-services consultancies, including Siegel+Gale, and has worked in the same capacity for global entertainment and media companies including Universal Television & Networks Group. As a journalist, she's written on media for numerous publications, including The New York Times and The Wall Street Journal. She spent five years as Variety's Berlin-based German/Eastern European bureau chief. Until recently, Rebecca taught at New York University's Center for Publishing, where she also served on the Electronic Publishing Advisory Group. Her book, The Truth About Search Engine Optimization, published by FT Press in 2009, instantly became a best-seller on Amazon.com. It remains a top-10 title in several Internet marketing categories. My most recent book, Content Marketing published in October, 2011.

Toby Murdock
Toby Murdock is Co-Founder and CEO of Kapost, the leading content marketing platform that enables marketers to become publishers and win at the new game of marketing. Kapost manages the Planning, Production, Distribution and Analytics in the content marketing process, generating more content, more traffic and more revenue for its customers. Kapost customers include L'Oreal, TripAdvisor, and CBS. Prior to Kapost, Toby was the Co-Founder and CEO of Qloud, an online music application that grew to over 25MM users before being acquired by BuzzMedia.Toby lives in Boulder, Colorado with his wife and three daughters.

Luca Penati
Luca has spent 25 years assisting companies – from Fortune 1000 to start-ups – shape their image, build their brand and protect their reputation. He has experience providing counsel in different technology industries, such as enterprise software, hardware, consumer electronics, consumer tech, wireless, networking and semiconductor. Additionally, having worked in Europe for 13 years before moving to California in 1998. Being fluent in three languages, Luca brings an international perspective that is critical in today's global market. In his role at Ogilvy PR, Luca oversees teams around the world and provides strategy and counsel to global and regional accounts such as Intel, LG Electronics and Zebra Technologies. Luca has worked with a wide range of companies such as Apple, EDS, Mercury Interactive, Samsung Semiconductor, as well organizations such as the Wi-Fi Alliance and the USB Flash Drive Alliance. Prior to joining Ogilvy PR in October 2006, Luca was general manager of Edelman's Silicon Valley office. Previously, Luca was executive vice president and deputy general manager of Edelman's Milan office. Luca has been a speaker at several industry events and business schools in three different continents.

Michael Procopio
Social Media Strategist - Social Intelligence Practice at HP Enterprise Services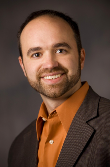 Joe Pulizzi
Joe Pulizzi has spent more than a decade teaching marketers how to be publishers. One of the founders of the content marketing movement, he started Junta42 the Content Marketing Institute, which provide education and one-on-one support for companies that need help with content marketing. He's also co-author of THE handbook on content marketing, Get Content, Get Customers. He travels around the world talking to businesses, in keynotes and workshops, about the need to create valuable media channels, leveraging print, online, in-person and social media platforms in the process.

Simon Kelly
Simon is a serial entrepreneur on both sides of the Atlantic. Recognized as a pioneer of new media for branded content, Simon began his publishing career in high technology in 1984 with IDG UK's Computer News. He went on to hold management positions with IDG Communications in Europe, where he launched Lotus magazine, Macworld magazine, Macworld Exposition, and the IDG seminar series, as well as running the IDG UK's custom publishing division. In 1990, Simon co-founded TPD Publishing Ltd which became one of the leading independent custom publishers in the UK. In 1995, TPD won the contract to publish Microsoft Magazine in the US and Simon relocated to Seattle to launch the company's US operation formerly known as Fluent Communications. Both London and Seattle offices are now part of Story Worldwide. In the US, Simon spearheaded the launch of the Custom Publishing Council, which has now become the custom publishing industry's leading body with over 85 members. Simon was the only custom publisher named in the Folio 40for the ground- breaking work Fluent produced integrating print and web content.

Todd Wheatland
During a 15-year career in the human resources and workforce consulting space, Todd has been a serial content platform entrepreneur. Now his energies are focused on transforming Fortune 500 workforce solution company Kelly Services into a content-led organization. His projects have been recognized by the AMI national marketing award, as well as gold and platinum MarCom awards. Australian by birth and global by nature, Todd lives with his family in Paris, France.
Venue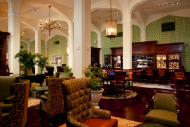 Historic Claremont Hotel Club & Spa

Come for the great content and stay for a relaxing massage, a game of Tennis or enjoy a bit of quiet time. The Claremont Hotel Club & Spa is the ultimate urban oasis.
41 Tunnel Road
Berkeley, CA 94705
Call for reservations: 800-551-7266 or Book online

Sponsors

Kapost
The Kapost Content Marketing Platform enables brands to efficiently produce compelling content generating more traffic and revenue. Kapost's software organizes content marketing into a structured business process, managing the planning, production, distribution and analysis phases. Kapost customers enjoy an average of 2.1 hours of time saved a day per editorial user, a 3.2x increase in contributors utilized, a 2.6x increase in content produced and a 72% increase in web traffic. Kapost customers include L'Oreal, CBS, TripAdvisor and Mashable. Kapost is located in Boulder, Colorado. Learn more at: www.kapost.com.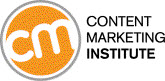 The Content Marketing Institute

The Content Marketing Institute is a site devoted to helping marketers with the how-to of content marketing. Along with its daily blog that is authored by experts in the field, CMI also provides consulting, research and education to help B2B and B2C marketers execute and measure the success of their content marketing strategies.

HiveFire, Inc

About HiveFire, Inc. HiveFire provides easy-to-use marketing solution for content curation and content marketing. HiveFire's product, Curata (www.getcurata.com), allows marketers to quickly curate content on specific issues or topics in order to establish thought leadership, own industry conversations and drive qualified web traffic. HiveFire was founded in 2007 and is headquartered in Cambridge, Mass. For more information, visit www.hivefire.com.

Sponsorship Opportunities
Reach business leaders and decision makers at the Content Marketing Strategies Conference. Call Bill Flitter at 888-495-8384 or email bflitter@dlvr.it.
Organizer of Second Annual Content Marketing Strategies Conference

Dlvr.it Opens a Whole New World of Content Distribution
You simply create your content once and with one click Dlvr.it (http://dlvr.it) auto-delivers your content to Twitter, Facebook, websites and other destinations you control. Then, let dlvr.it measure the viral impact and audience behavior and extend your reach and influence through our syndication partners. And it's easier than sending an email.
Dlvr.it continues to gain significant traction with brands who are initiating a content marketing strategy including Groupon, HTC, Google News, Twitter, Pitney Bowes, Ford, HBO and more. 
Start your FREE account: http://dlvr.it 
---
Sponsorship Opportunities
Reach business leaders and decision makers at the Content Marketing Strategies Conference. Call Bill Flitter at 888-495-8384 or email bflitter@dlvr.it