Description
Men Healing from Childhood Sexual and Emotional Abuse
Second Annual Conference on Deepening Men's Relationships
(7 Continuing Education credits - NASW, APA, and AASECT)
Saturday, May 4, 2013 | 8:30 AM – 5:00 PM
University Center | Webb Room (#4 on the map), Widener University, Chester, PA, 19013

---
The Conference
Richard Gartner, PHD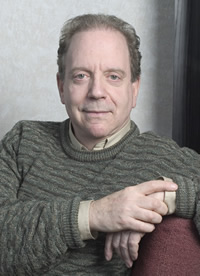 Michael Kimmel, PHD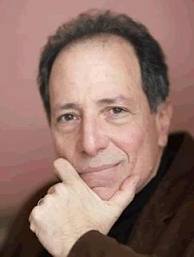 Join keynote speakers, Richard Gartner, PhD., founder of Male Survivor and author of Beyond Betrayal and Michael Kimmel, PhD., renowned sociologist and author of Guyland as they discuss the journey of healing from childhood sexual and emotional abuse, as well as the societal conditions that make young men vulnerable to these injuries.
This conference will help participants think beyond pathology and victimhood for males who have been sexuality, emotionally and physically abused as children and gain understanding about the possibilities for men healing and restoring trust in their relationships.
Participants will learn how male childhood injuries arise from and are exacerbated by the culture of masculinity and effects of growing up male in our society. The conference will provide insight about ways that others, including counselors, therapists, clergy and family members can provide support to males as they heal.
In addition to keynote speakers, the conference will offer panel presentations, facilitated personal sharing by men who have experienced abuse, as well as group discussions that will explore approaches to helping men heal from emotionally traumatic childhood injuries.
The panelists and facilitators include regionally and nationally known experts in the field of men's issues including: the field of men's issues including:
Brother Robb Carter, MSW ,therapist and Associate Director of University of Pennsylvania's African –American Resource Center. Contributing author, "Playing with Anger: Teaching Coping Skills to African American Boys through Athletics and Culture."
Michael LaSala, Ph.D. LCSW, author of Coming Out, Coming Home: Helping Families Adjust to a Gay or Lesbian Child.
Mikele Rauch, LMFT, psychotherapist working with the Male Survivor organization and author of Recovering the Soul after Religious Abuse: The Dark Heaven of Recovery.
Facilitators include nationally and locally known therapists whose practice has a focus on men addressing issues that include healing childhood abuse as well as challenges in the areas of intimacy and relationships: Rob Garfield, M.D.; Ted Glackman M.Ed.; Robert Heasley, PhD. CMFT; Jake Kriger, MSS; Isaac Garfield, MSS, LCSW; Peter Simonsson, MSW..
---
Conference Schedule
The Conference runs from 8:30 to 5pm. The day includes a morning session, a break for lunch, followed by an afternoon session and closing.
8:30 AM
Registration, lite refreshments.
9:00 AM
Welcoming remarks and introductions.
9:15 AM
Morning Keynote
Dr. Richard Gartner: Betrayed as boys: Understanding the after effects of boyhoodvictimization
10:15 AM
Break
10:30 AM
Our Stories: A facilitated presentation of four men's experiences of healing.
Facilitators: Rob Garfield, M.D. and Jake Kriger, MSS
11:30 PM
Facilitated discussion
12:00 PM
Lunch (Box lunches are included in registration).
1:00 PM
Afternoon Keynote
Dr. Michael Kimmel: Guyland and the culture of masculinity in America
2:15 PM
Reflecting Panel
Connecting with men, considering the effects of betrayal in Guyland, and healing paths.
Panelists: Brother Robb Carter, Richard Gartner, Michael LaSala, Mikele Rauch
3:15 PM
Break
3:30 PM
Facilitated Discussion Groups

4:30 PM
Reconvening – "Next Steps"
5:00 PM
Appreciations and Closing.
For further information, contact Peter Simonsson at the Joseph J. Peters Institute at 215.701.1560 or events@jjp.org. For directions, please click here.

---
This conference is cosponsored by Joseph J. Peters Institute; Widener University's Center for Human Sexuality Studies, Center for Social Work Education, Institute for Graduate Clinical Psychology; and the Deepening Men's Relationships Coordinating Committee: Rob Garfield, MD; Robert Heasley, PhD,CMFT; Theodore Glackman, MEd; Jake Kriger, MSS; Isaac Garfield, MSS, LSW; and Peter Simonsson, LCSW.
---
Psychologists: Widener University's Institute for Graduate Clinical Psychology is approved by the American Psychological Association to sponsor continuing education for psychologists.

Social Workers: The Center for Social Work Education of Widener University is a pre-approved provider by the Pennsylvania State Board of Social Workers, Marriage and Family Therapists and Professional Counselors to offer continuing education credits for licensed social workers.
AASECT: This program meets the requirements of the American Association of Sexuality Educators, Counselors and Therapists (AASECT) and is approved for six CE credits. These CE credits may be applied toward AASECT certification and renewal of certification