Sebeka Community Education Adult Event | Art Bar 39 Paint & Sip | Sebeka E...
Description
Come join Art Bar 39 and Sebeka Community Ed at the Sebeka Event Center to paint on Wine Bottles! Join us for fun, socializing, and crafting! This is a Wine Bottle Painting event where you will be painting your own set of 2 fun wine bottles!
We will walk you through steps and techniques on how to decororate your 2 bottles of choice (some different colored bottles to choose from)!

Tickets are $35 per adult guest with a promo drink included with online registration only! - you get 2 bottles to decorate plus all the supplies & embellishments needed

(Bottle fairy lights & flower sprigs optional for $5 extra each)
We look forward to creating with you!
For more wine bottle painting examples visit www.artbar39.com

All supplies/materials are provided! Just bring some friends, come on out & lets get creative!
Seats are limited and please pre-register early to reserve your spot!
Meet us at the Sebeka Event Center for a great night!

Create | Sip | Fun!
WWW.ARTBAR39.COM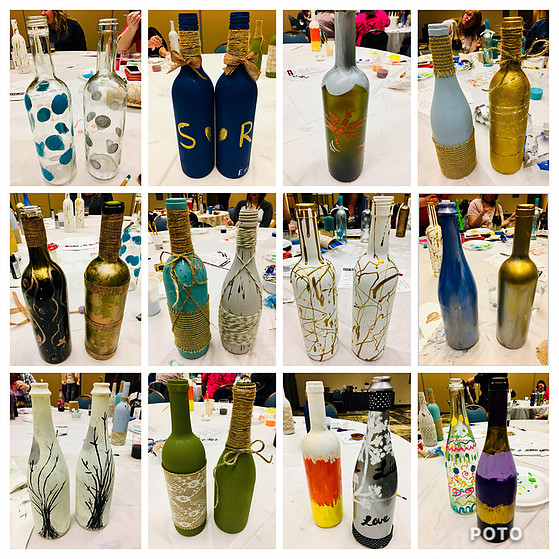 ©ArtBAr39LLC