Sebeka Community Education Adult Event | Art Bar 39 Paint & Sip | Sebeka E...
Description
Come join Art Bar 39 and Sebeka Community Ed at the Sebeka Event Center to paint this festive Holiday Wreath! You can customize it by putting in your own choice of text.

Adult tickets are $35.00 with a promo drink included with online registration only!
Join us for a CREATIVE NIGHT OUT! Art Bar 39 Artists will guide you with Fun Step by step instructions! Anyone can paint this with our help! Make it for your self or for someone special!
All supplies/materials are provided! Just bring some friends, come on out & lets get creative!
Seats are limited and please pre-register early to reserve your spot!
Meet us at the Sebeka Event Center for a great night!

Create | Sip | Fun!
WWW.ARTBAR39.COM
A reminder email will be sent to all ticket holders :)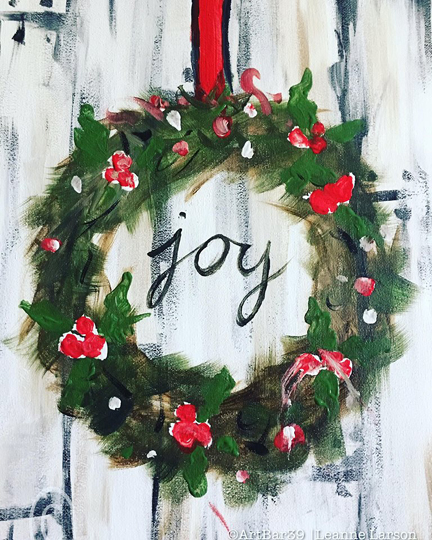 ©ArtBAr39LLC