Description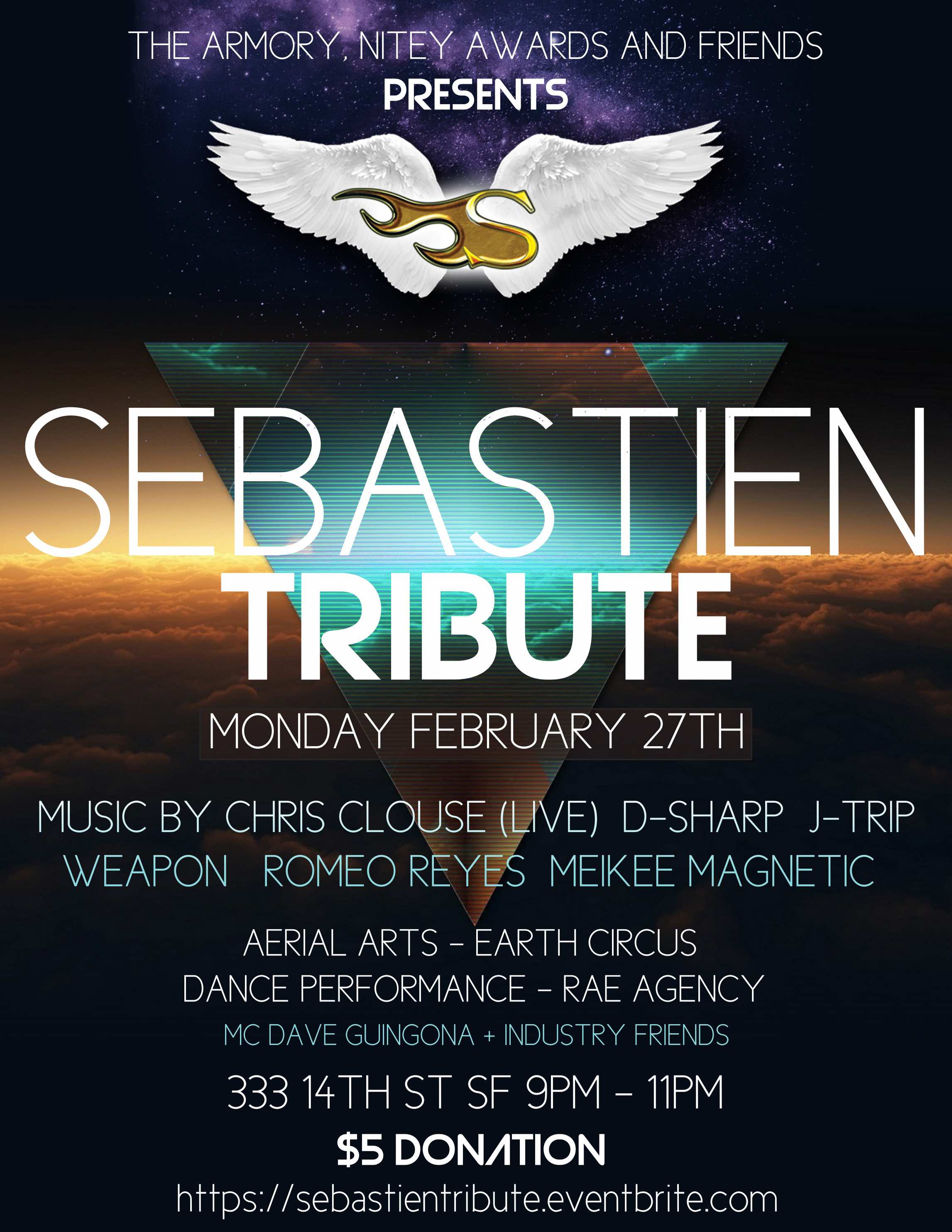 Friends and loved ones are cordially invited to Sebastien's Tribute event immediately following the Nitey Awards...

$5 Donations
THE ARMORY 9pm-11pm
333 14th Street San Francisco

This is a 'Tribute to Sebastien'... NOT just a party. We very much want to make this a celebration of Sebastien's ENTIRE LIFE... which is far beyond just his "Prince of Nightlife" persona. Our Beloved Friend Sebastien was so much more than a nightlife guy... and THAT is the essence of him that we wish to capture in this Tribute and Celebration of his life. Let's respect Sebastien's Legacy at the highest levels... Classy and with Integrity... just like the Man Sebastien himself.
Our Sebastien Tribute immediately follows the Nitey Awards show which will end at about 9:00pm... then our Tribute takes over. These are 'SEPARATE EVENTS'.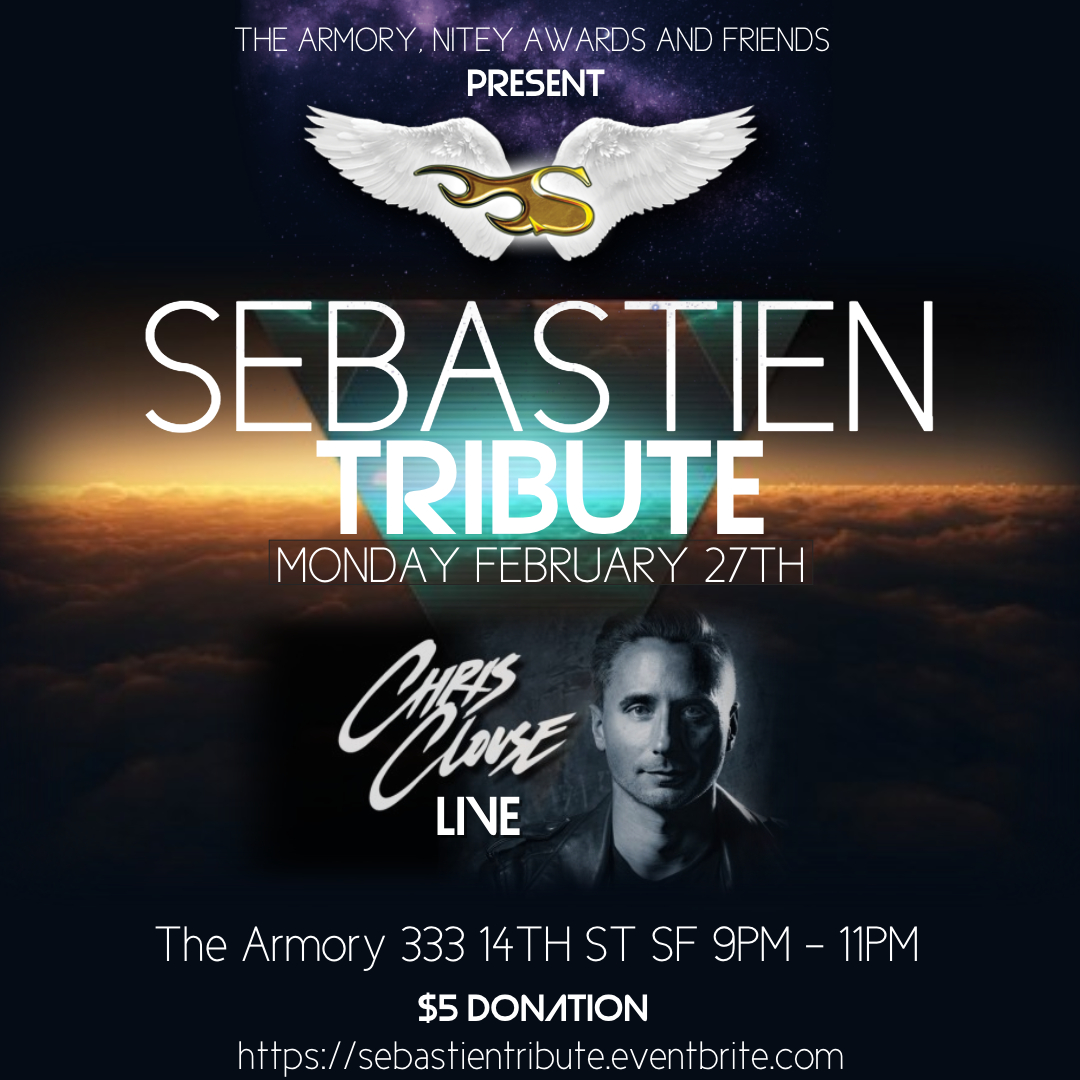 - Music by Chris Clouse (live performance) + D-Sharp + Romeo Reyes + Meikee Magnetic + J-Trip + Weapon
- Aerial Arts by Earth Circus
- Dance Performance by Rae Agency
- Guest speakers Dave Guingona & more
- Catering
- Video projection tribute for Sebastien
- No host bars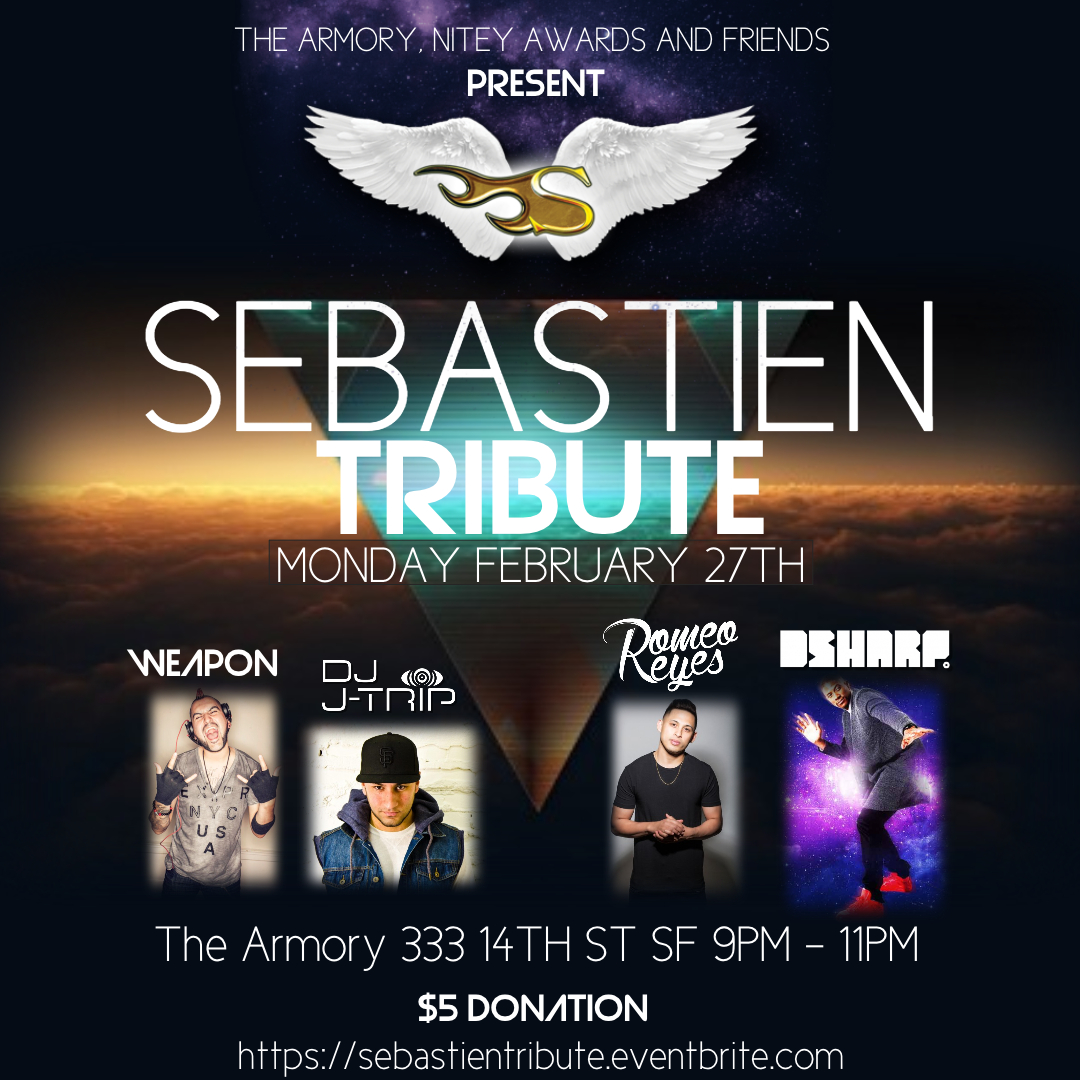 Thank you to our generous SPONSORS:
- Ace Event Staffing
- Azalea Jeanette Photography
- Best Beverage Catering
- Bulldog Coffee
- Culinary Eye Catering
- DonRuss Photography
- Global Gourmet Catering
- Got Light
- Harvey Donuts
- Immersive Environments
- Snap Fiesta Photo Booth
- Taverna Aventine
- Vesey Exclusive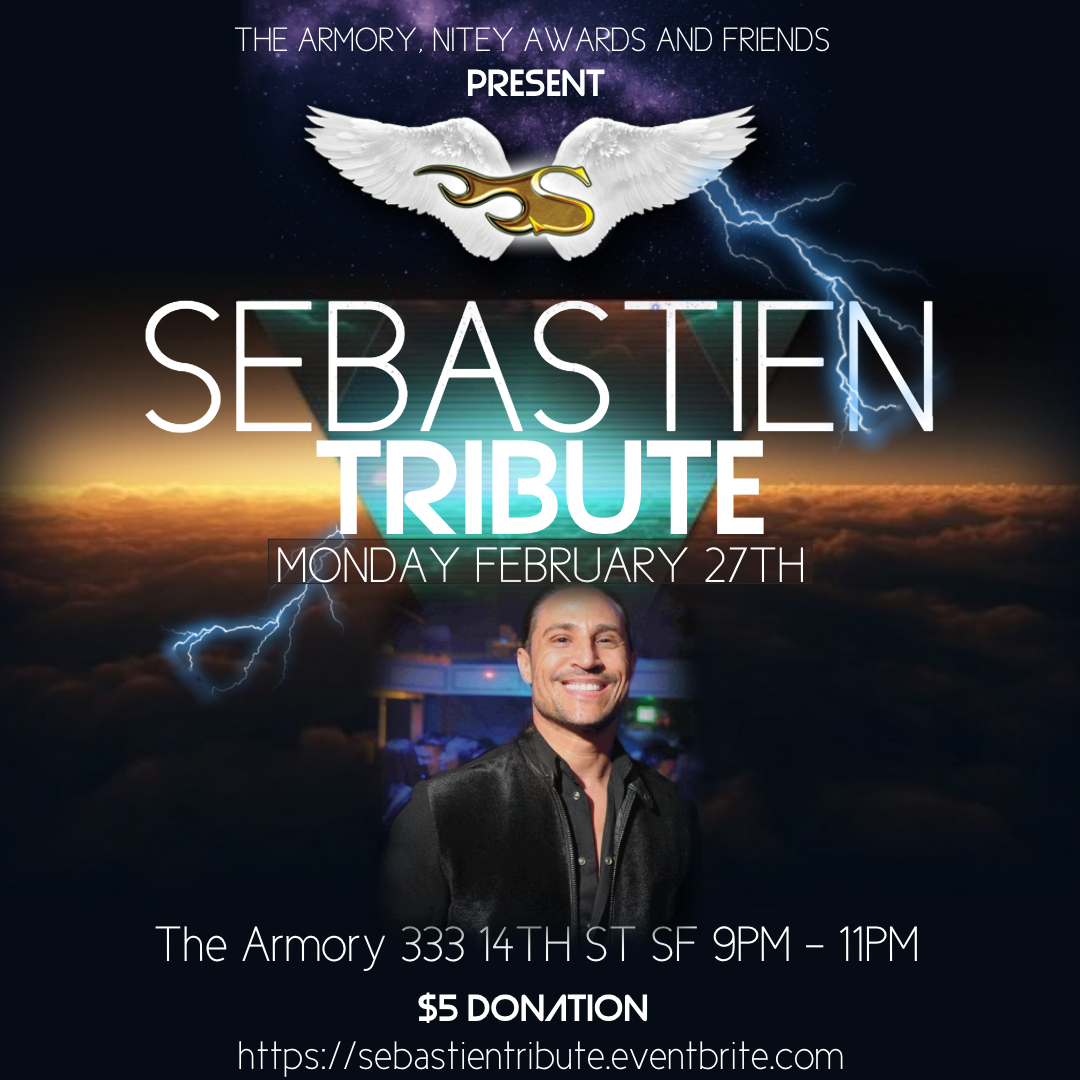 THE ARMORY
333 14th Street
SAN FRANCISCO, CA 94103
www.sfarmory.com