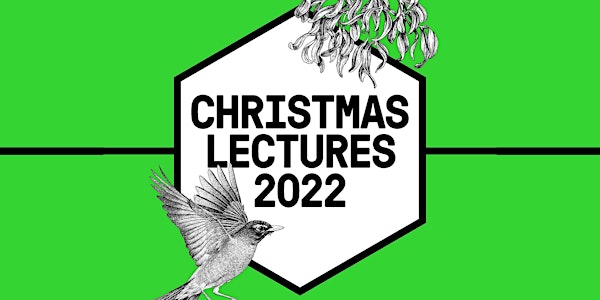 SEB Christmas Lectures 2022
This light-hearted online biology lecturer series themed around Christmas is the perfect way to start the holiday season!
About this event
The Society for Experimental Biology (SEB), a learned society for animal, cell and plant biologists, is delighted to invite you to our Christmas Lectures 2022.
Four lecturers themed around Christmas, offering broad interest talks, which will be 30 minutes long, followed by a Questions & Answer (Q&A) session. Happening from 12 to 15 December 2022.
Monday 12 December | 1 pm GMT
How microbes melt glaciers and ice sheets?
Speaker: Prof. Alexandre Magno Barbosa Anesi (Aarhus University)
Tuesday 13 December | 2 pm GMT
Spying on whales and walrus from space to safeguard their future.
Speaker: Dr Hannah Cubaynes (British Antarctic Survey)
Wednesday 14 December | 2 pm GMT
The Christmas Bird Count: From Historical Conservation to 21st Century Community Science.
Speaker: Geoffrey S. LeBaron (National Audubon Society)
Thursday 15 December | 1 pm GMT
Development of a Christmas tradition: structure, ecology and evolution of mistletoes.
Speaker: Dr Luiza Teixeira-Costa (Vrije Universiteit Brussel)
Cost: Free
Local: Zoom
Audience: youth, teachers, biologists, scientists, and anyone interested in the topics
More information: https://www.sebiology.org/events/christmas-lectures-2022.html *
Questions: Email us at events@sebiology.org
*if you book your ticket through Eventbrite, you do not need to book them on the SEB website.