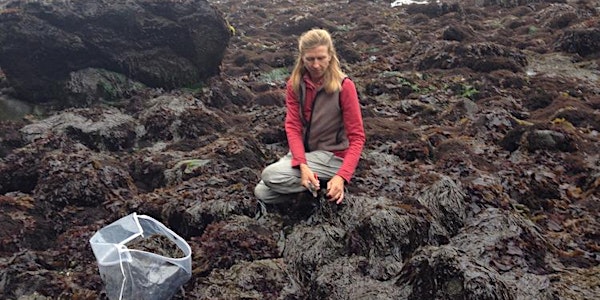 Seaweed: Ecology, Use and Harvest Presentation with Heidi Herrmann 5-20-20
When and where
Location
Virtual Presentation 95404
Description
Seaweed: Ecology, Use and Harvest

Join local farmer Heidi Herrmann for an online illustrated presentation and demonstration on how to differentiate and use our coastal sea vegetables. We'll also discuss seaweed ecology, harvest cycles, and the nutritional/health benefits of our local edible algae, such as nori, wakame, bladderwrack and kombu.


Heidi Herrmann hand harvests Sonoma Coast Seaweed and grows certified Organic herbs and cut flowers on Llano Rd, here in Santa Rosa. She is a farmer and owner of Strong Arm Farm. She leads public seaweed harvesting forays with ForageSF.com (April – Aug.) Heidi has earned an Ornamental Horticulture degree from Cal Poly and a Masters from Sonoma State University in Education. She currently teaches Sustainable Agriculture at SRJC's Shone Farm and Native Plant Restoration at SSU.
www.strongarmfarm.com
If you have any questions please contact us at outings@sonomalandtrust.org or (707) 526-6930 x 110.