Description
Breaking Bias: The Road to Diversity and Inclusion
Join us for our October meetup where we will start to unpack one of the biggest obstacles in achieving a diverse and inclusive workplace: cultural and systemic norms.
Our expert moderator, Fleur Larsen, will lead a panel discussion that illuminates these issues and provides tactics to mitigate unconscious bias in your day-to-day practices. Attendees will leave with an increased understanding of breaking through the unseen barriers inhibiting diversity and empowering a culture of inclusivity.
**This is an open meetup that is FREE for Women in Digital members, as well as Yesler/Projectline employees.
Agenda:
5:30-6:00pm: Check-in, Mix+Mingle
6:00-6:15pm: News + Updates from Seattle City Champion and Board
6:15-7:15: Panel Discussion
7:15-8:00pm: Ask + Give Exchange
Speaker Information:
Moderator: Fleur Larsen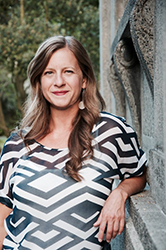 Fleur is a Seattle-based facilitator and seasoned consultant in the nonprofit sector, with a background in education and counseling. As a committed social justice facilitator, Fleur utilizes her skills and experience in community building, power and privilege, and liberation work.
Currently, Fleur works with several companies utilizing challenge and experiential facilitation with corporate and nonprofit groups. Fleur is a Seattle native, and grew up on Lake Union and Queen Anne.
She earned her Bachelor of Arts in Experiential Education and Anti-Oppression Counseling from Evergreen State College and her Executive Masters in Public Administration from the Evans School of Public Affairs at the University of Washington. She is the founder and former executive director of Skate Like a Girl - a nationally known all women's empowerment and skateboarding organization and currently serves and Board Chair for The Service Board.
Panelists:
Sage Quiamno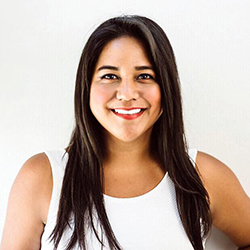 Sage Ke'alohilani Quiamno is a passionate women's rights advocate, equal pay champion, and salary negotiation instructor for Ladies Get Paid. You can find her teaching monthly salary negotiation classes at General Assembly, hosting career development events across Seattle, and speaking up for women at work at events like the Seattle Women's March, the Women Who Slay conference and for corporate companies like Microsoft, Starbucks and Hired and many others.
Her drive to fight for pay equity, especially for women of color, has launched her to the forefront of the women's rights movement in the Pacific Northwest. She continues to advocate for the advancement for women in the workplace across the U.S.
Ashlea Elliott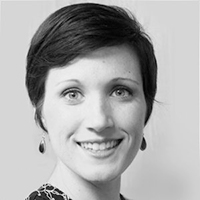 Ashlea Elliott has over years of experience in gender and LGBTQIA advocacy and more than a decade of experience advocating for racial justice and human rights. She partners with the United Nations and United Nations Foundation to meet global goals of diversity and inclusion.
She is a Co-Lead of Lean In Seattle where she implemented a diversity and social inclusion framework based on the United Nations SDGs and the focus of Leaving No One Behind. Their mission is to Move Women Forward.
In 2018, Ashlea had the opportunity to train 400+ leaders from 140+ countries on non-binary gender and LGBTQIA continuums at the United Nations Global Partnership Summit. Her recommendations were used to create the 2018 Resolution - A Commitment of Young People to Advance Gender Equality, which will be used by United Nations partners to meet the 2030 Sustainable Development Agenda.
Susi Collins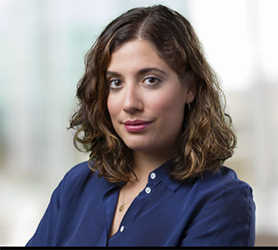 Susi Collins is a Senior Program Manager at Nordstrom where she is responsible for developing and guiding efforts for Diversity, Inclusion, & Belonging in support of internal and external stakeholders.
Previously, Susi worked for five years at the Bill & Melinda Gates Foundation where she served as an Associate Officer, Diversity, Equity, & Inclusion and managed the foundation's seven employee resource groups and provided project and leadership support to various initiatives that promote DEI in the workplace.
Susi is the founder and co-chair of the DEI Community of Practice, a group that brings together over 500 DEI practitioners and ERG leaders from the Greater Seattle area organizations with the common goal of advancing equity in inclusive workplaces that value diversity.
She received a Master of Nonprofit Administration from University of San Francisco and serves as a board VP for the Northwest Immigrant Rights Project. Susi is originally from Lima, Peru and immigrated to the United States in 2004. She lives in Seattle with her four-year-old son Oliver, partner Shane, and mom Pilar and enjoys hosting dinner parties for two or thirty friends.
Location Information:
Yesler/Projectline Office - The Smith Tower
506 2nd Ave, 4th floor
Seattle, WA 98104
Guests will go directly to the 4th floor. No need to check in at reception.
**Registration will close the morning of the event so a list can be submitted to building security.
Our Mission:
To create a social and professional network where women in digital empower each other to advance their careers.
Learn More about Women in Digital here
Thanks to our host: