Description
Seattle, congratulations, your Women in Digital chapter is here! Celebrate and meet your fellow founding members at your first meetup.
Meet Up Agenda:
8:00 am - 8:10 am: Mix, Mingle, Check in and Settle in.

8:10 am - 8:20 am: Introductions. Why did you become a member? Introduce yourself, your role and your stake in the game.

8:20 am - 8:45 am: Her Journey. Bhu Bains, Sr. Global Marketing Manager, Amazon. Bhu will share her story as a woman in digital. How did she get here? What trials and tribulations did she face along the way? How does she feel about the future?
8:45 am - 9:15 am: Asks & Gives. Selina Petosa, Founder of Rational Agency, will lead a public Ask & Give session with your fellow members. Everything is completely confidential, but save your most private asks for the one-on-one meetings or private Peer Circles (assignments coming soon).
9:15 am - 9:30 am: Tour the Riveter. You'll all get a private tour of the Riveter from Jessica Smith, Director of Business Development, the Riveter.

Bonus: All attendees will receive a free one day pass to the Riveter.
Who:
Women in Digital Members Only. This is a members-only event. If you are not a paying member of Women in Digital become one here in order to attend this event.
Women in digital creative fields on both agency and brand side with a focus on digital media, marketing and tech (content, design, search, social, CMOs, sales, programmers or generalists – you are all women in digital). We are all in this together, and by joining together we can create change within ourselves, our industry and eventually, the world.

Featured Guest:
Bhu Bains, Sr. Global Marketing Manager, Amazon.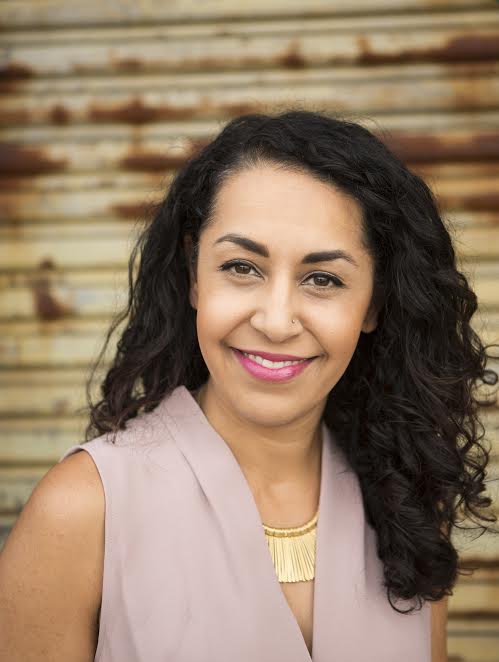 Bhu is a creative and collaborative digital marketing professional. She is passionate about solving brand and marketing problems, and galvanizing teams to do it. Proven performance through strategic thinking and hands-on management. In the business of building customer-centered experiences that work.
No recruiters. No sales-oriented attendees. If you are any of these and desire to support our group by way of sponsorships, please email apriest@womenin.digital or click here for sponsorship details.

No men allowed. Sorry guys, but this is our chance to regroup and reenergize. No men are allowed at Women in Digital events unless you identify as a woman or are a member of the transgender community.