Description
Seattle Women in Digital July Meetup - MEMBERS ONLY
This month's theme: Stress Management
As professionals, we have a lot on our plates. Stress is a feeling we're unfortunately very familiar with and dealing with that stress can be a full-time job itself!
Join us on July 19th for a stress-free conversation on stress-management. We will use this time to come together to chat and share our tips and tricks to stay relaxed in stressful situations. WID Seattle board member Stephanie Darcy is a certified yoga instructor and will lead us through a few breathing and stretching exercises we can do anywhere to immediately relax.
Agenda:

6:00pm - 6:30pm: Check-in. Mix + Mingle
6:30pm - 6:35pm: News + Updates from City Champion and Board
6:35pm - 7:45pm: Featured guest; Stephanie Darcy will walk us through breathing and stretching techniques.
7:45pm-8pm: Ask + Give Exchange - stress management style!
Location instructions:
Once you enter the 901 5th Avenue building, take the elevator to the 24th floor. There will be signs poining you in the right direction after that.
This event is for Women in Digital members only.
Memberships are currently on sale in Seattle and going quickly, be one of the first 100 members to take advantage of our low, Founding Member monthly membership rate of $25/month or $250/year. Become a Member here.
Our mission:
Your digital talent makes you one of the most powerful women on the planet. Together, we join to share knowledge, to inspire each other and to become empowered by that strength. Our mission is to connect women in digital through engaging and educational events and to enable them with the confidence and tools necessary to exchange their power. More about Women in Digital here.
Testimonial:
"I recently attended my first Women in Digital meet up and it was unlike any other 'networking' event. While every person in the room was there in a professional capacity, there was an undercurrent of shared values, shared struggles and shared desire for change.
It was a powerful experience to see women band together to raise each other up in a way that only women can. I can't recommend joining Women in Digital enough. This is a professional community that feels like the home we never knew we needed but have always been seeking." - Alaura Weaver, Copywriter + Content Strategist
Who should attend?
All women in digital and tech industries are welcome. Our members have a digital focus within the creative, marketing, advertising, or communications fields. From content strategists to designers, developers to social marketing pros and CMOs – you are all women in digital and all welcome at our events.

Become a Women in Digital Member to attend.

Join here.

Please do not attend if you have a sales motivation. Soliciting our attendees and members for business or sales is strictly prohibited. If you do so, you will kindly be asked to leave OR you can officially sponsor us (a better option).

We welcome all female, female-identifying, and LGBTQ persons.

Men, we prefer you not attend our member meetups. Why? By nature, when faced with challenges, women respond by creating community.

This is ours.

If you would like to support us there are so many ways:​
If you are interested in sponsoring this event or others, please contact Renee at renee@womenin.digital
Thank you to our host: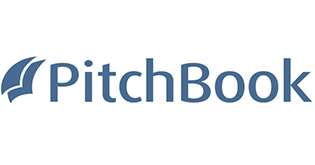 PitchBook is a financial data and software company that provides transparency into the capital markets to help professionals discover and execute opportunities with confidence and efficiency. PitchBook collects and analyzes detailed data on the entire venture capital, private equity and M&A landscape—including public and private companies, investors, funds, investments, exits and people. The company's data and analysis are available through the PitchBook Platform, industry news and in-depth reports. Founded in 2007, PitchBook has offices in Seattle, San Francisco, New York and London and serves nearly 16,000 professionals around the world. In 2016, Morningstar acquired PitchBook, which now operates as an independent subsidiary.
https://www.linkedin.com/company/pitchbook-data-inc-/
https://www.facebook.com/PitchBookData
https://www.youtube.com/user/PitchBook
https://www.instagram.com/pitchbookdata/
Thank you to our sponsor:
Rational Interaction is a leading full-service, integrated agency that provides digital, technical, and consulting services to market leading brands worldwide. Among its many services, Rational specializes in marketing and digital strategy, campaign design and execution management, and premium content production across digital, social and mobile channels.
Parking + Directions + Building Access:
There is a parking garage in the 901 building (entrance on either Madison or Marion), street parking, and across the street at Chinook Parking. There are also several parking garages within easy walking distance of the office.
When you arrive, take the elevators to Floor 24. The doors will be propped open and we will be there to greet you and check you in.