Description
Agenda
---
6:30 PM - Doors open for networking
7:00 PM - Presentation begins
7:40 ~ 7:50 PM - Audience questions
Description
---
What is data science? And what exactly does "big data" mean? Join us on July 20 as our panelists demystify these concepts, share what it means to be a good data scientist today, and explain why you need to be able to communicate highly technical concepts to nontechnical teammates.
Don't miss this special event as we look into the future of data science, understand the questions to ask, and learn the mistakes startups make when managing their data. The panelists include Elaine Werffeli of Ecuiti, Claire Jaja of Atlas Informatics, and Alice Zheng formally of Dato & Microsoft.
Speakers
---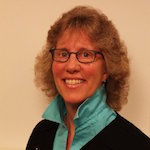 Elaine Werffeli is currently the Head of Customer Success at Ecuiti, a Silicon Valley startup that utilizes revolutionary tools, techniques and technologies in the area of Machine Learning and AI to simplify, automate and optimize the end-to-end Big Data Analytics process. They also help businesses exponentially improve their applied data science insight and impact. Elaine is an active Angel Investor within the Seattle, WA startup community who enjoys mentoring early startups to contemplate, understand, and communicate and realize their full potential. Prior to joining Ecuiti, Elaine was a 25 year veteran at Microsoft where she fueled her passion for driving impact globally from data driven decisions across Microsoft's diverse set of products and services. She holds an Applied Physics degree from the University of California, San Diego and an MBA from San Diego State University.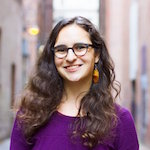 Claire Jaja is a Senior Data Scientist at Atlas Informatics, where she focuses on building context for users by connecting their data across platforms and devices, in order to provide a meaningful yet effortless experience that understands and anticipates their past, current, and future usage. She has a BA in Linguistics from the University of Maryland and a MS in Computational Linguistics from the University of Washington. Her past experience includes work on Arabic-English machine translation, dependency parsing for low-resource languages, and social media monitoring. While her primary focus is on extracting meaning from language using statistical methods and machine learning, she embraces the ever-expanding role of the data scientist, finding patterns across data of all types, providing quantitative business insights, and bringing theory to reality by writing production code.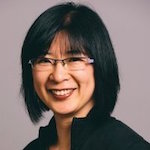 Alice Zheng specializes in machine learning. Currently she is working on a book on feature engineering. Before her sabbatical, she worked at Dato (formerly known as GraphLab), where I was head of the Toolkits Team focused on developing machine learning algorithms. She has also dabbled in blogs, talks, and tutorials. Prior to Dato/GraphLab, she was a researcher in the Machine Learning Group at Microsoft Research, Redmond. Before joining Microsoft, she was a postdoc at Carnegie Mellon University's Auton Lab and the Parallel Data Lab. she received B.A.s in Mathematics and Computer Science and a Ph.D. in Electrical Engineering from U. C. Berkeley.
Moderator
---


Originally from the great state of New York, Nicholas Hunt-Walker received his bachelor's degree in Physics and Mathematics from the City University of New York at York College in 2010. Through a series of very fortunate events, he became interested in astronomy and the lives of stars, going on to pursue a Ph.D. in the field at the University of Washington. During this time he grew to love data science and web development, and five and a half years later he transitioned out and joined the instructional staff at Code Fellows hoping to teach both. When he's not thinking of ways to teach programming to Code Fellows students, he practices Capoeira, dances salsa, and tries to see how data can describe our world.